Prince Andrew and Sarah Ferguson Have been Spotted Together Amid Scandal
Prince Andrew is in the news because of a human trafficking scandal that has rocked the world. He is one of several high-profile individuals named in recently released court documents. While his name has become intertwined with the growing scandal, he seems to be a bit more focused on potentially rekindling a love connection with his ex-wife, Sarah Ferguson. The pair were spotted together on vacation in Scotland, and Ferguson was allegedly by his side when news broke of further developments in the case.
Prince Andrew arrived in Scotland with Sarah Ferguson
Prince Andrew and Sarah Ferguson reignited romance rumors when they arrived together in Scotland. The pair were not on official business. Instead, they were vacationing at Balmoral, the royal family's residence in Scotland.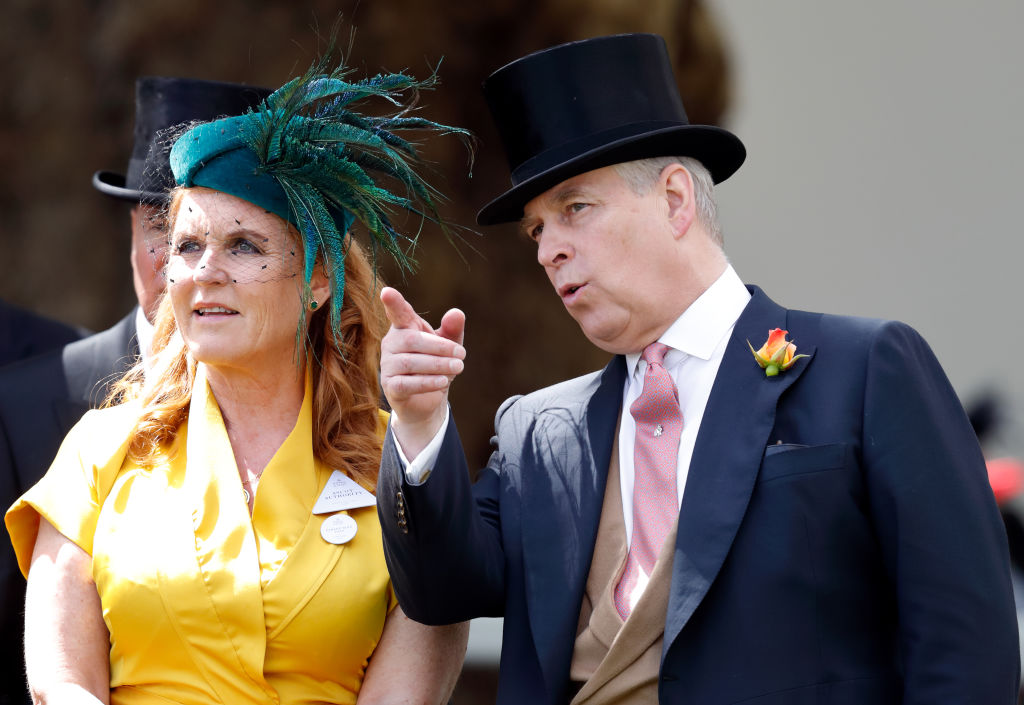 The pair, along with the Queen were tucked away in the Scottish Highlands while news broke of Jeffrey Epstein's death. Prince Phillip's early arrival, however, changed everything.
Prince Phillip and Sarah Ferguson have had a strained relationship since her divorce from Prince Andrew more than 20 years ago. She, however, maintains a friendly relationship with the Queen. Ferguson recently told Harper's Bizarre about her interaction with Queen Elizabeth II after she separated from the prince. She recalled to the publication; "'What do you require, Sarah?' and I said, 'Your friendship,' which I think amazed her because everyone said I would demand a big settlement. But I wanted to be able to say, 'Her Majesty is my friend'— not fight her nor have lawyers saying, 'Look, she is greedy.' I left my marriage knowing I'd have to work. I have."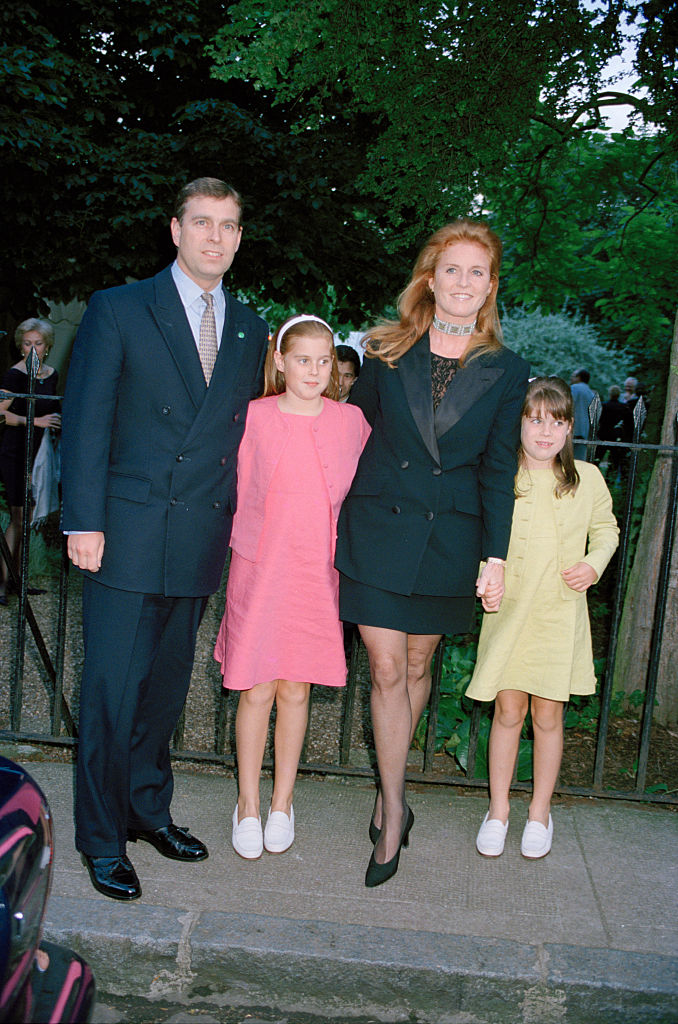 According to The Daily Mail, Ferguson returned to London after the Duke of Edinburgh arrived. Prince Andrew allegedly remains in seclusion at the residence.
Prince Andrew and Sarah Ferguson have a complicated relationship
Sarah Ferguson and Prince Andrew's relationship is nothing short of complicated. The former couple divorced in 1996 but have maintained a close relationship since. Their children, Eugenie and Beatrice, are adults now, meaning the former flames have no reason to stay in close contact. They've been spotted together regularly since their uncoupling, regardless.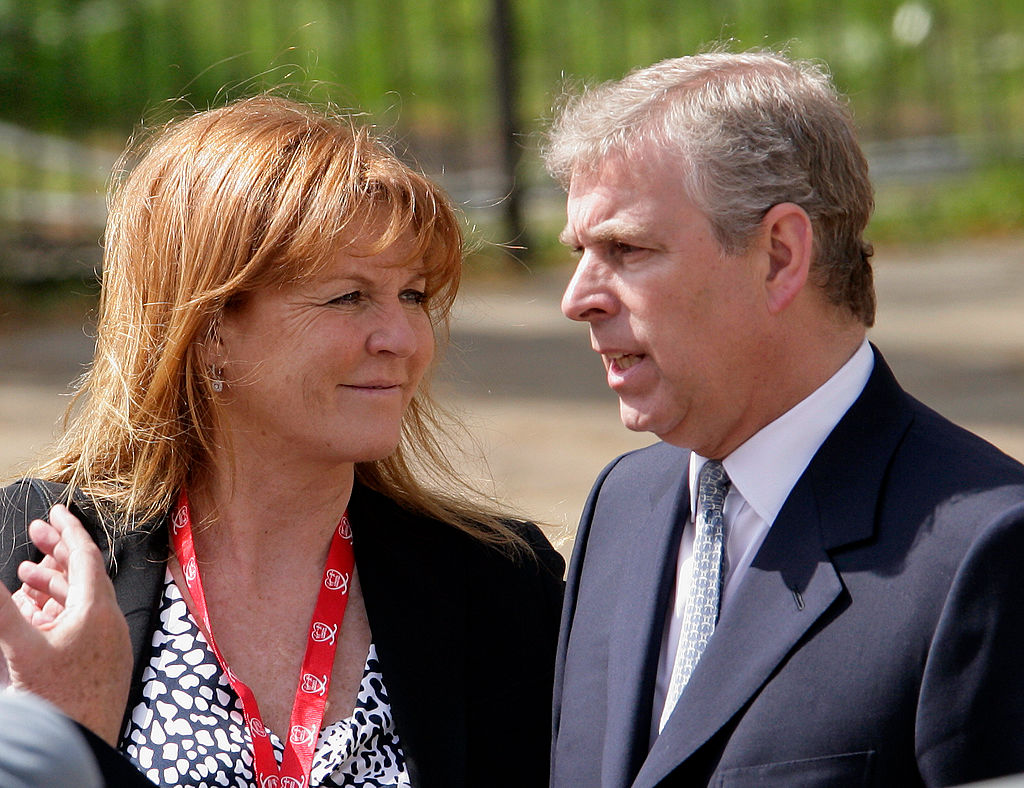 The divorce was an infamous one from the get-go. The young couple spent much of the first year of their marriage apart. Things went south when Ferguson was photographed looking cozy with John Bryan, an American financial advisor. Ferguson's indiscretion is believed to be the first time the royal family was opened up to public scrutiny. In fact, the divorce essentially opened the floodgates of media scrutiny.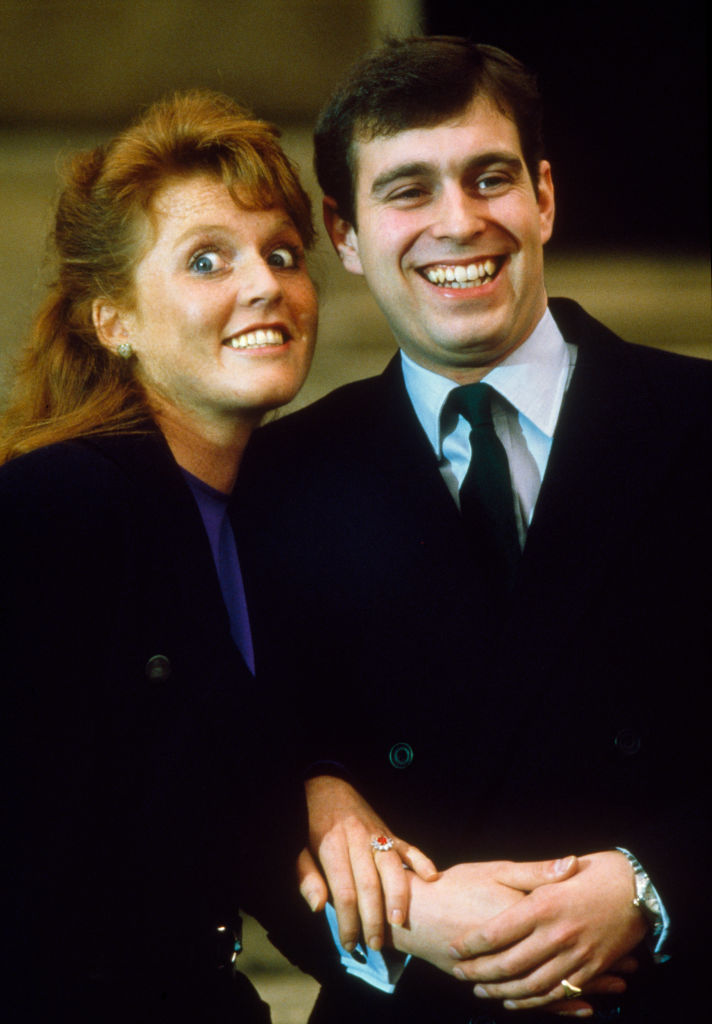 Nevertheless, the 59-year-old is adamant that she never actually wanted a divorce. Prince Andrew doesn't seem to have really wanted one either. Now, more than 20 years later, it appears that their friendship could erupt into romance once again at any moment.
How is Prince Andrew tied to the Jeffrey Epstein scandal?
Jeffrey Epstein's growing sex crime scandal has engulfed Prince Andrew. The British prince was swept up in the scandal when a 2016 deposition was made public. In the filing, Johanna Sjoberg alleged that the prince had touched her breasts in 2001 while spending time in Manhattan, according to NBC News. The prince was allegedly in Epstein's apartment at the time.
Scrutiny on Prince Andrew only intensified over the weekend when Epstein's death was announced. Epstein was found unresponsive while in federal custody. His death was an apparent suicide, according to NBC News.
The royal family did release a statement regarding the situation. They said; "This relates to proceedings in the United States, to which The Duke of York is not a party. Any suggestion of impropriety with underage minors is categorically untrue."