This Is How Prince Andrew Dodged Decades Of Bad Publicity
Prince Andrew's life as he's known it for the past 60 years is over. Queen Elizabeth and Prince Philip's second-born son has stepped down from his royal duties. The fallout came after an outrageous interview with BBC's Newsnight where he defended his 20-year friendship with the late financier and child sex offender, Jeffery Epstein.
"It has become clear to me over the last few days that the circumstances relating to my former association with Jeffrey Epstein has become a major disruption to my family's work and the valuable work going on in the many organisations and charities that I am proud to support," Prince Andrew said in a statement. "Therefore, I have asked Her Majesty if I may step back from public duties for the foreseeable future, and she has given her permission."
Not only has Prince Andrew been deroyaled, but his past business dealings are also being called into question and one of Epstein's alleged victims is now accusing the prince of sexual abuse. Though all hell has seemingly broken loose for the prince — he's spent years dodging bad publicity.
Prince Andrew has always been "the playboy prince"
Buckingham Palace has denied Roberts allegations flat out and Prince Andrew attempted to deny he was a partying prince in his Newsnight interview. However, with names like Randy Andy- his past is now catching up to him.
When Prince Andrew slide further down the line of succession with the birth of Prince William and Prince Harry, he was free to live a very active social life in his 20s.
"I think his reputation as the 'partying prince' was perfectly fair," royal commentator Dicky Arbiter said. "In the interview [with Newsnight] he came across as arrogant and boorish and you don't develop that over time, you are either born like that or you're not. He might deny that he was a party-goer but pictures tell a million stories."
In the '80s, the prince frolicked with numerous actresses and socialites until he began dating Koo Stark. Though the prince was head over heels for Stark, she had starred in a soft-core porn film which the queen and Prince Philip found to be unacceptable. Prince Andrew was forced to break things off.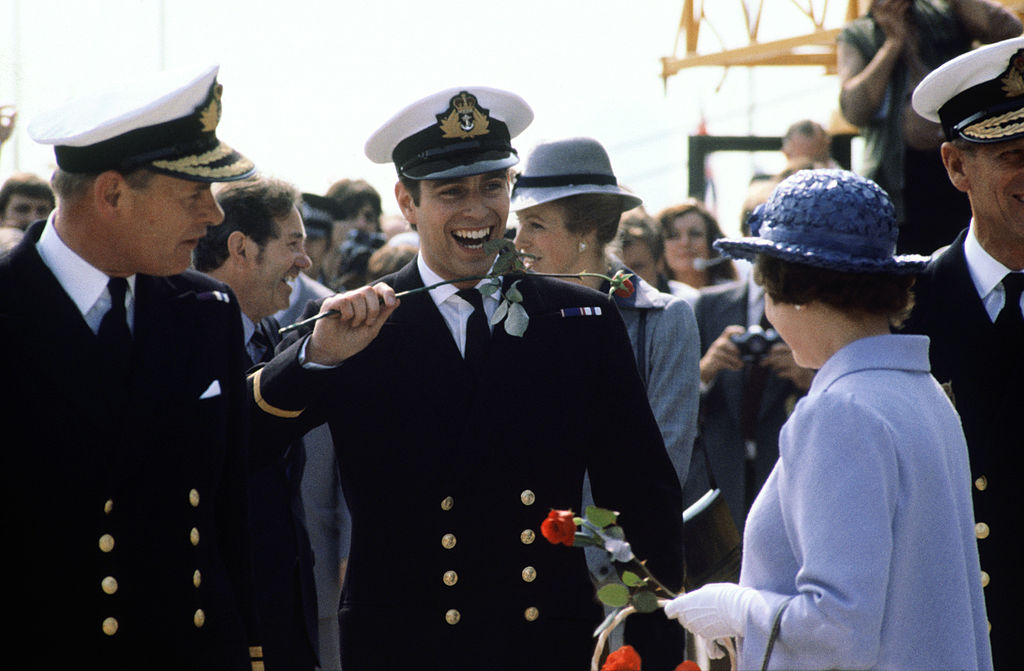 Prince Andrew's reputation was saved by the Royal Navy and Sarah Ferguson
With Stark out of the way –Prince Andrew joined the Royal Navy as a helicopter pilot. With the numerous photos of the prince in his navy uniform he was rebranded as the HRH; His Royal Heart-throb.
Prince Andrew's marriage to Sarah "Fergie" Ferguson in 1986 also helped his image. Fergie was greatly liked by the royals and the public –and the prince effectively became a family man with the birth of his daughters, Princesses Beatrice and Eugenie.
In fact –when issues in the marriage arose which led to divorce in 1996 — the blame fell sole on Ferguson, especially after she was photographed in 1992 topless and getting her toes sucked by financial advisor John Bryan.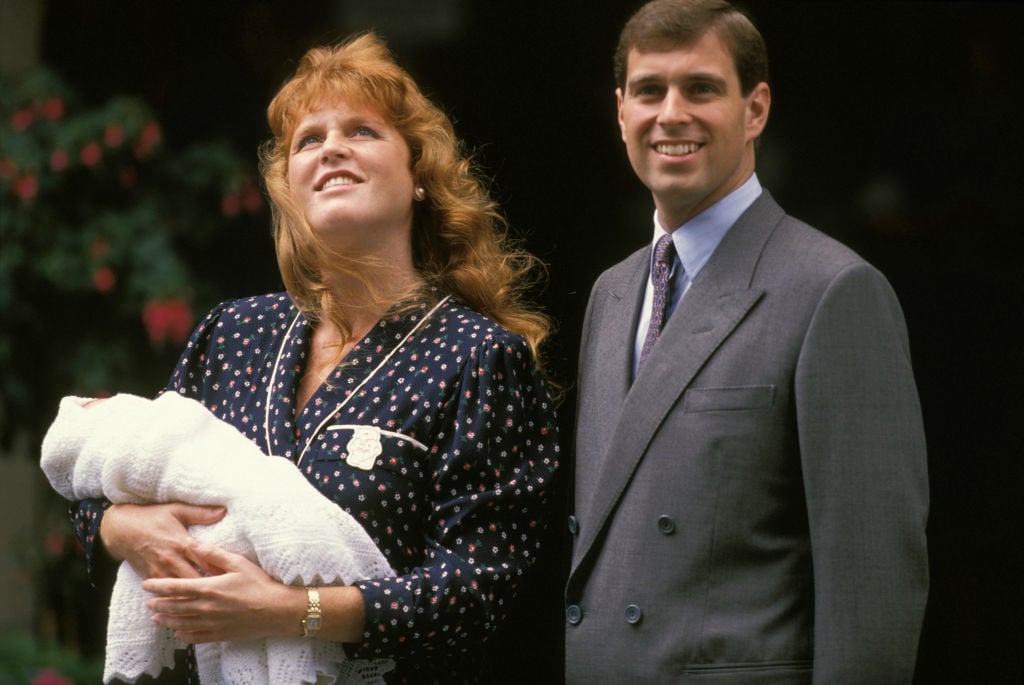 The rise of Air Miles Andy
Ultimately, — the choices the prince made post-divorce are what led to his downfall. When the Duke of York retired from the navy in 2001 — Prince Charles offered him a job as his aid. Prince Andrew turned down the job. Instead, he became an international trade emissary for the government and earned the name Air Miles Andy.
Prince Andrew cultivated relationships with dictators and controversial businessmen like Epstein. He traveled the world in a private jet with a tax-funded expense account appearing at events with the mega-rich and famous. When Epstein was jailed once again for child trafficking in the summer of 2019. subsequently hanging himself in prison — the prince tried to distance himself.
Prince Andrew categorically denied Roberts' accusation that Epstein paid her to have sex when the price when she was just 17. However, when a photo emerged of the prince's arm around Roberts' waist, Prince Andrew's past and present imploded around him.