Prince Andrew's Ties With Pedophile Jeffrey Epstein Just Got More Complicated
Although the royal family works extremely hard to keep up a certain image, at times they find themselves at the center of a scandal or two. Over the past year or so, we have been hearing about things such as a rift between Meghan Markle and Kate Middleton, as well as an alleged cheating incident between Prince William and a close friend of Duchess Kate's.
It wasn't too long ago that Prince Andrew's ties with infamous pedophile Jeffrey Epstein began to make headlines, and royal fans were closely watching the news to find out the latest revelations. The royal family has strongly denied any speculation regarding the prince and Epstein, who recently passed away in prison.
However, there is newly uncovered news that has proven to be pretty attention-getting. How did Prince Andrew's ties with Epstein just get even more complicated?
How is Prince Andrew tied to Jeffrey Epstein?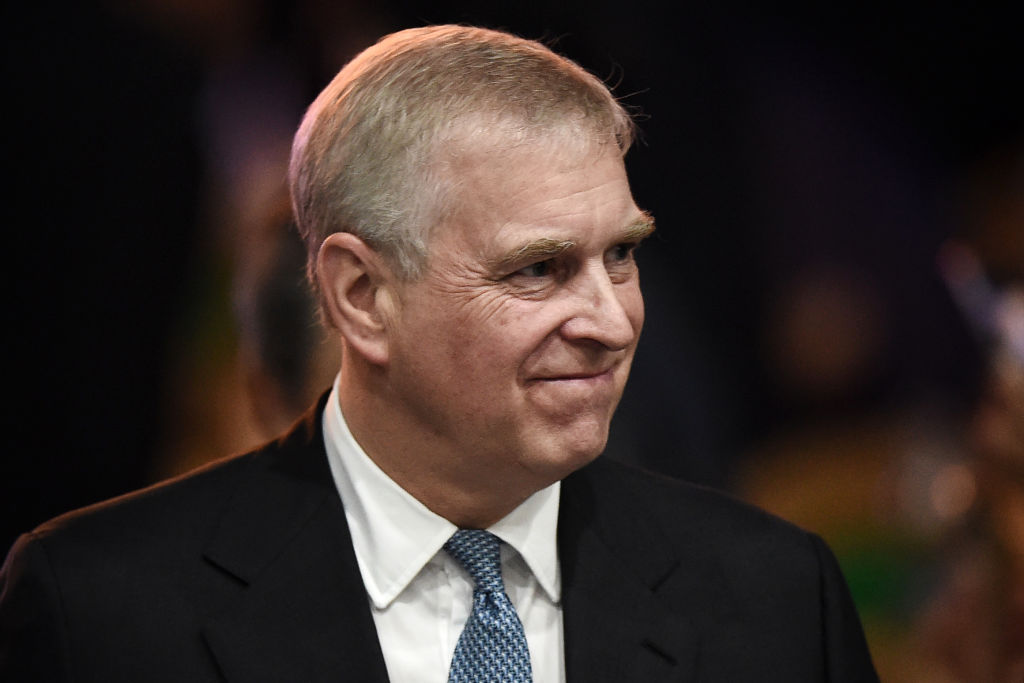 Many fans may have been surprised to know that the prince and Epstein had ties to each other in the first place. After all, it wouldn't be expected of the royals to be connected so someone with so much negativity surrounding them.
However, Prince Andrew and Epstein go way back. According to Town & Country, the two first became friends over two decades ago, when they were introduced by a former girlfriend of Epstein: Ghislaine Maxwell.
Although they have stayed in touch over the years, it is thought that they didn't really see each other more than a few times a year. Even so, Epstein had close ties to Prince Andrew's family and his ex-wife: Sarah Ferguson. There was a situation where Epstein paid off a debt of Ferguson's. She has admitted that she regretted allowing him to do that, going so far as to say several years ago that she wanted nothing to do with Epstein ever again.
Epstein knows the rest of Prince Andrew's family as well since he was at Princess Beatrice's 18th birthday celebration. There are even photographs of Prince Andrew visiting Epstein at his home in New York City. 
Prince Andrew denies claims against him
It turns out that there are claims against the Duke of York, which he adamantly denies. Page Six reports that one of Epstein's victims, Virginia Roberts Giuffre, made accusations against the prince and he stands firm that they are not true.
Giuffre claims in an interview with Dateline that Prince Andrew first started abusing her when she was only seventeen years old and that Epstein "trafficked" her to Prince Andrew. She alleges she was abused several times by Prince Andrew after their initial meeting and that in spite of the fact that he keeps denying her accusations, "he knows the truth." 
There is an investigation to determine the extent of Prince Andrew's involvement, and many fans are desperate to know as much as they can about his connection to the Epstein case. Although accusations have been made against him, he stands his ground and even speaks about his regret regarding his friendship with Epstein.
Prince Andrew reportedly admits that he should have cut ties with the American billionaire years ago, after his 2010 release from prison. 
Prince Andrew's ties with pedophile Jeffrey Epstein just got more complicated
It is the unfortunate reality that just when we thought things couldn't get any worse, they did, and it appears as if the drama regarding Epstein isn't yet over for Prince Andrew. Page Six reports that a detective, Gumshoe Mike Fisten, was carrying out a search at Epstein's lavish Florida mansion when he came across an address book that contained a whopping 13 phone numbers for Prince Andrew, indicating that they spoke more frequently than originally thought.
Ever since Epstein was found dead in his jail cell this past summer, continuing allegations have been made against Prince Andrew. While the palace has denied all the allegations, the recent findings give royal fans reason to pause.