Prince Charles Catches Heat For Urging People to Get Jobs Picking Fruits, Veggies
The British royals are quarantining during the COVID-19 pandemic but have spent some time interacting with the public through videos and social media posts.
Queen Elizabeth gave a televised address to her nation about the crisis, and the Duke and Duchess of Cambridge launched initiatives to support mental health. Prince Charles battled the virus in March, and since he's recovered, helped opened a stadium hospital to care for the ill.
All of them have expressed support for frontline workers, but Prince Charles' comments toward furloughed workers are rubbing many the wrong way.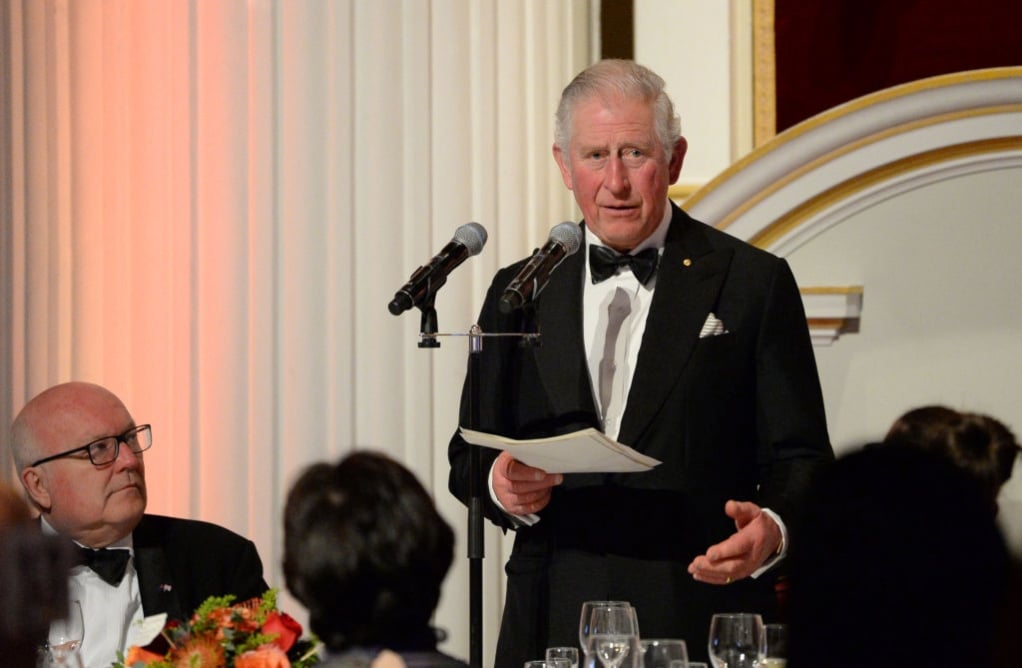 Prince Charles advocates for 'Pick for Britain'
As the COVID-19 crisis continues to affect people's health, livelihoods, and ability to obtain household necessities, many are struggling to survive without enough income. Prince Charles issued a message to UK citizens who are out of work as a result of coronavirus shutdowns.
In a video, he highlighted the "Pick for Britain" program which seeks to link agricultural employers with workers interested in farming. Prince Charles also promoted it on social media, encouraging folks to "consider a job picking fruits and vegetables."
RELATED: Prince William and Kate Middleton Are 'Struggling' With Homeschooling Prince George and Princess Charlotte, Source Says
Prince Charles receiving backlash
Not everyone is a fan of the monarchy, and after seeing the message on YouTube and the Clarence House Twitter account, comments rolled in. People are criticizing Prince Charles for being privileged and suggesting that folks hit the farm to make ends meet.
The Royal Family Channel on YouTube attracted comments such as "Hard graft for the peasants. Charlie leading by example," and "Says the bloke who has a butler to squeeze his toothpaste."
Others shared this sentiment: "Lead by example Charles let's see you assemble an army of toff fruit pickers. It should be you out there since you mooch of the generosity of the noble UK public."
Twitter users were just as critical, and some referenced the note that Prince Charles is a farmer too. One user wrote, "I must have missed all the 5am starts the Prince does to get the cows in, and the fields tilled."
Another said, "Lead by example! Not exactly doing much for his exorbitant pay right now. Get his bone idle kids out there, too."
An overwhelming majority of users are amused by the notion that the Prince of Wales is a farmer and they are not buying it. Jokes are peppering the comment threads about the royal doing manual labor.
RELATED: Prince Charles' Coronavirus Diagnosis Has Royal Watchers Concerned for Prince Harry and Meghan Markle
The royals have also been thanking health care workers
On a regular basis, members of the royal family have been taking time to video conference health workers in the country to thank them for their service.
Recently, they worked with an organization called Nursing Now, and connected to nurses in the UK, Bahamas, India, and Malawi, and other regions to express appreciation.
According to the BBC, Prince Charles said on one call, "My family and I want to join in the chorus of thank yous to nursing and midwifery staff across the country and indeed the world." Sophie, Countess of Wessex, shared that she was sending love their way.
At this time, it is unclear how many people have signed up for the "Pick for Britain" initiative, but supporters hope that young residents decide to participate, and to see Prince Charles on hand.
RELATED: Prince Charles Accused of Using His Privilege and Leaving Citizens 'To Rot' Who Can't Get a COVID-19 Test By Royal Expert