Prince Charles Gave Prince Harry This 1 Piece of Marriage Advice
Prince Charles grew especially close to his sons after their mother died, and he's always wanted best for them, including when it comes to relationships. Marriage can be difficult and definitely requires work — and while Charles may not seem like the best person to go to for marriage advice, he did have one thing to say to Harry when it comes to his marriage to Meghan Markle.
Charles' own marriage to Princess Diana didn't go very well
Charles and Diana's marriage is largely looked at as one big mess. Diana reportedly often felt suppressed and had poor mental and physical health for most of the time she was married to Charles. Meanwhile, Charles restarted a long-time affair he'd been having with Camilla Parker Bowles a few years after he and Diana tied the knot. For years, things were very messy between the two, but they still had two lovely sons together. Charles isn't exactly looked at as the best person to turn to for marriage advice, but he definitely knows what it's like when the waters get rough.
Everyone in the royal family has heard the criticism surrounding Harry and Meghan's marriage
Ever since Meghan and Harry wed less than a year ago, the rumors surrounding the royal family have been almost nonstop. There was hardly anything similar to this after Prince William married Kate Middleton, but for some reason, "sources" close to the family have let the rumors fly with Harry and Meghan. People have claimed that Meghan isn't living up to her royal role. The press has also been feeding into a supposed feud between Meghan and Kate, as well as between William and Harry. Plus, Meghan and Harry have seen a fairly high turnover rate in their staff, which has led people to believe Meghan might not be a nice person. And all the couple is trying to do is enjoy their first year of marriage — but of course, people wonder if Meghan is sneaky or if the two are married for the wrong reasons.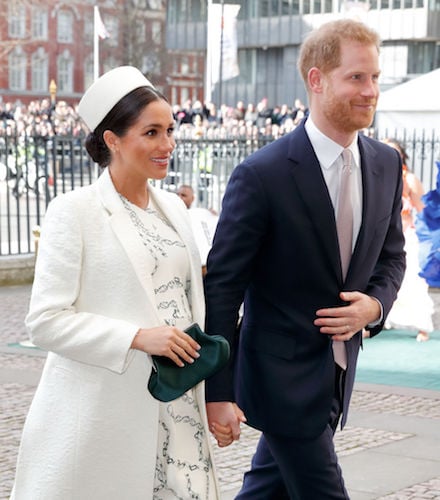 Charles told Harry to 'just carry on'
Filmmaker John Bridcut, who spent time working on a documentary all about Prince Charles, said that although Charles didn't have a very swell marriage to Diana, he understands very well what it's like to have rumors swirling amid a relationship. And when it came to advice on handling those marriage rumors, he actually wasn't a bad person to turn to. "[Charles'] approach would be that you just carry on doing the job," Bridcut told Entertainment Tonight of the advice Charles gave to his younger son. "He would apply himself and just carry on doing the job and soldier on, and that's what he's done, and it's borne fruit."
Charles may not have had the most successful marriage, but he is very familiar with rumors
When it comes to marital rumors, Charles knows a thing or two. And ever since Meghan and Harry wed, people have been suggesting that their marriage could be for the wrong reasons — there have even been forums about why she seems so "fake." People wonder if Meghan has an ulterior motive or if the two wanted to get married so quickly for a reason other than love. However, body language experts suggest that when the two are together, they seem incredibly in love. But when it comes to the royal family, people always want something to talk about. Meghan and Harry will have to just carry on.
Check out The Cheat Sheet on Facebook!