Did Prince Charles Give up on His Marriage with Princess Diana?
As the world already knows, Prince Charles and Princess Diana had a very public divorce in 1996. Before that, Princess Diana tried her best to make the marriage work. Prince Charles appears to have done the same, at least for a time. The marriage fell apart years before it famously ended.
Prince Charles tried in the beginning
According to Penny Junor, a royal biographer, Prince Charles would eventually give up on Diana well before their separation in 1992. In her novel The Firm, Junor talks about Prince Charles' outlook on things and how he tried to cope before finally giving up.
"It was never the case that Charles didn't care," writes Junor. "Couldn't cope, yes; and as the months and then the years went by with no let-up form the unpredictability of Diana's behaviour, he became hardened and at times downright callous in his attitude towards her."
Prince Charles made sacrifices to appease Princess Diana
Junor also talks about how Prince Charles had to let people go from his life if Diana didn't actually like them. "He had cut out of his life the friends she disliked or of whom she was suspicious; good, loyal friends, some of them friends since childhood – and, in typical style, he took the easy way out and did it without telling them," Junor continues. She also says that Charles gave up his Labrador, Harvey, "because Diana thought he was smelly."
Charles eventually 'gave up' on the marriage
According to Junor, nothing seemed to work in calming Diana down, and so Prince Charles decided to give up. "None of this seemed to make any difference; and when she burst into tears or launched into a tantrum, nothing he could say seemed to calm her," Junor writes. "So he gave up."
Prince Charles' famous affair with Camilla Parker Bowles
Prince Charles would go on to embark on an infamous affair with Camilla Parker Bowles. The pair would eventually marry in 2005, but not before each strayed in their marriages to be with each other. The pair dated in the 1970s. They even made major headlines with an incident known as "Camillagate." Charles famously said he wished he, "lived in her knickers."
Princess Diana knew about the affair, which only made things worse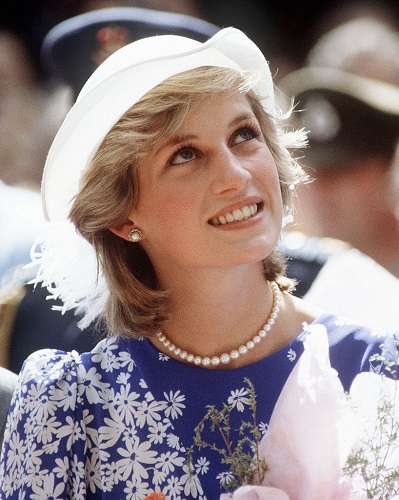 Princess Diana was fully aware of Charles and Camilla's feeling for one another. She even famously confronted Camilla about the affair when speaking to Charles did nothing to stop it. In Andrew Morton's biography of the Princess, Diana: Her True Story – In Her Own Words, it's revealed how it really went down. Diana attended Camilla's sister's 40th birthday. Once the two were alone, Diana, who said she was terrified of the encounter, let Camilla know that she was very aware of their affair.
"Camilla, I would like you to know that I know exactly what is going on," Diana said to her. Camilla pretended not to know what she was referring to. "You've got everything you ever wanted," Camilla replied. "You've got all the men in the world falling in love with you, and you've got two beautiful children. What more could you want?" To which Diana replied, "I want my husband."
Eventually, Charles was able to marry Camilla who seems to have captured his heart. However, his sad and broken marriage with Princess Diana is something royal fans will never forget.