Prince Charles Just Dropped a Hint He Is Ready to Be King, Is Queen Elizabeth Ready to Step Down?
As first in line to inherit the crown, Prince Charles has waited longer than anyone in the history of the British monarchy to take the throne. With Queen Elizabeth now in her 90s, it is only a matter of time before Prince Charles becomes the King of England. But a recent public appearance by the Prince of Wales suggests that he might be getting ready to take the crown a lot sooner than anyone expected.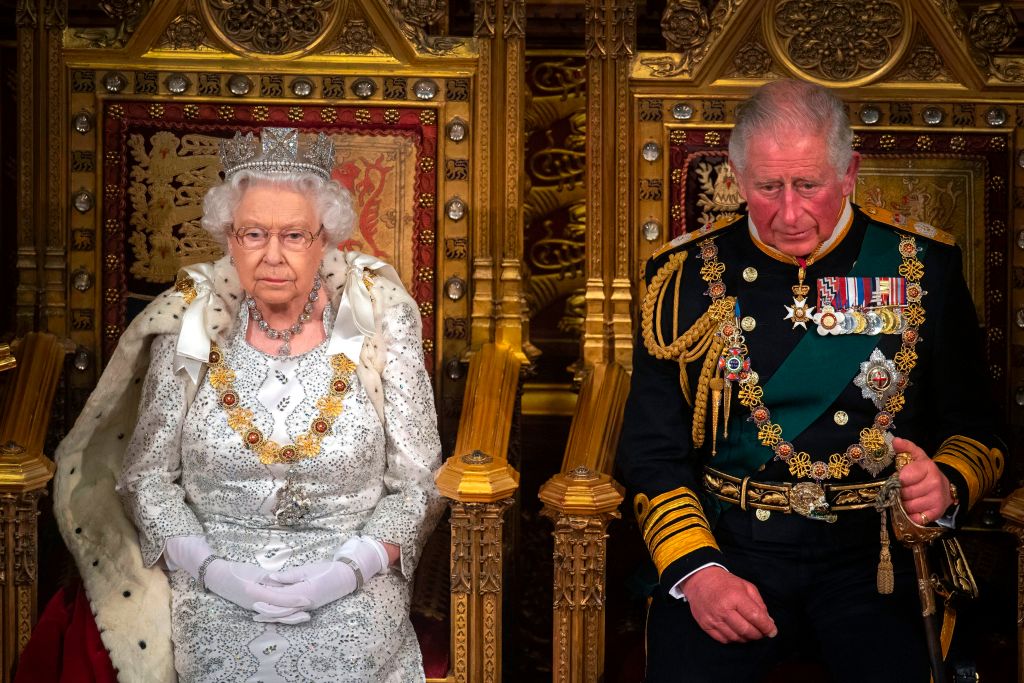 Prince Charles drops a hint about becoming King
Every year, Queen Elizabeth gives a speech at the State Opening of Parliament, an event that features enough pomp and formality to satisfy any member of the royal family.
But at this year's event, Her Majesty brought along Prince Charles, a move that may have been a subtle hint at what's to come. It also sparked speculation that she might step down in the near future. Queen Elizabeth has always said that she will remain on the throne until her death, but as she gets older, it is possible that she will resign and abdicate in favor of her oldest son.
Prince Charles' presence at the recent event, meanwhile, served several purposes. For starters, it was a clever way to get him involved in some of the duties he will undertake as King of England.
It also put him front-and-center with the head of the monarchy, which gets the public used to seeing him at important events.
According to Express, Prince Charles helped Queen Elizabeth get to the throne, where she spoke to members of parliament. He also sat by Her Majesty throughout the speech and offered his arm when she was finished.
In her speech, Queen Elizabeth talked about Brexit, job creation throughout the EU, and giving people better access to medicine. She also rocked the George IV Diadem instead of the usual Imperial State Crown, which is a fairly heavy head-piece for a 93-year-old.
Will Queen Elizabeth resign?
Queen Elizabeth turned 93 years old this year and has reigned as the Queen of England for longer than any other monarch in the history of Britain. Although there has been a lot of speculation about her resignation, Queen Elizabeth's schedule has hardly slowed down in recent years.
Sure, Queen Elizabeth's schedule isn't as packed as it was twenty years ago, but her calendar is still full of royal engagements and events all year long.
While Queen Elizabeth probably isn't handing down the crown anytime soon, Prince Charles is clearly getting ready to take the throne. After all, even if Queen Elizabeth doesn't retire, it is only a matter of time before he becomes the King of England.
This is why Prince Charles's schedule has increased over the years as he prepares to transition into his new role at the head of the monarchy.
But just because Prince Charles is ready for his new role does not mean the people want to see him on the throne. In fact, recent polls suggest that most people in the U.K. would rather see Prince Charles's son, Prince William, on the throne over him.
Given how long the Prince of Wales has waited for the crown, it is unlikely that he will abdicate when the time comes for him to sit on the throne.
Will Prince Charles make the record books when he becomes King?
When he does take the throne, Prince Charles will officially become the oldest person to accept the crown in British history.
The Prince of Wales is about to turn 71 years old and is the current oldest heir apparent. Prior to Prince Charles, the oldest person to inherit the crown was William IV, who was 64 years old when he took the throne in 1830.
Mary I, meanwhile, holds the record for the oldest female to sit on the throne. She was 37 years old when she ascended to the throne way back in 1553.
Prince Charles has not commented on the rumors surrounding his succession. By all accounts, he fully plans on taking the throne once Queen Elizabeth is gone, despite all the negative press.