Is Prince Charles Closer to Kate Middleton or Meghan Markle?
They might have their royal feuds, the royal family is ultra-close. After all, no one else understands the royal lifestyle better than each other. But, when we talk about the royal family's bond, we aren't just describing the relationships between the queen's grandchildren and their wives. Case in point: Prince Charles has a close connection to both Kate Middleton and Meghan Markle. That said, he might have a tighter bond with one over the other.

Is Prince Charles closer to Kate Middleton or Meghan Markle? Take a look at the Prince of Wales' relationships with his daughters-in-law, ahead.

Prince Charles and Meghan Markle's relationship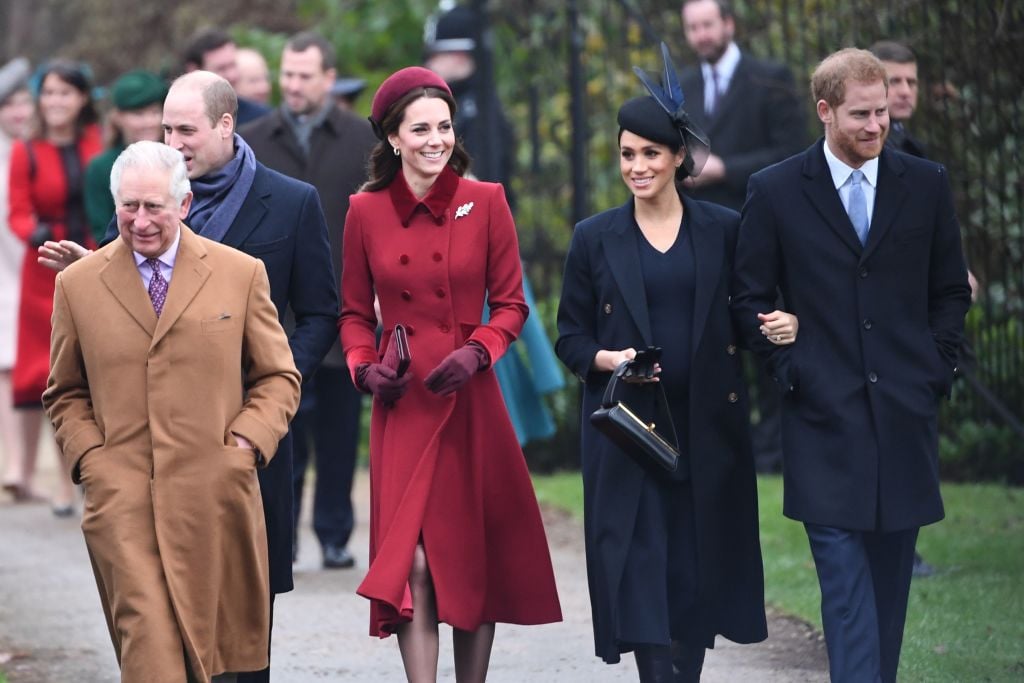 Prince Charles and Meghan Markle share an undeniably close bond. The Prince of Wales has shown the Duchess of Sussex a great deal of support in her first year as a royal (and even in the months leading up to her royal wedding to Prince Harry). And, although he has another daughter-in-law, he has referred to Meghan Markle as "the daughter he never had." Take a closer look at Prince Charles and Meghan Markle's relationship, below.

Prince Charles walked Meghan Markle down the aisle

Just days before her royal wedding, Meghan Markle's father backed out of his duties and the Duchess of Sussex was left without someone to walk her down the aisle. Prince Charles stepped up and gladly accepted her request after she asked her new father-in-law to do the honors. He even escourted her mother, Doria Ragland, out of the chapel following the nuptials.

They spend a lot of time together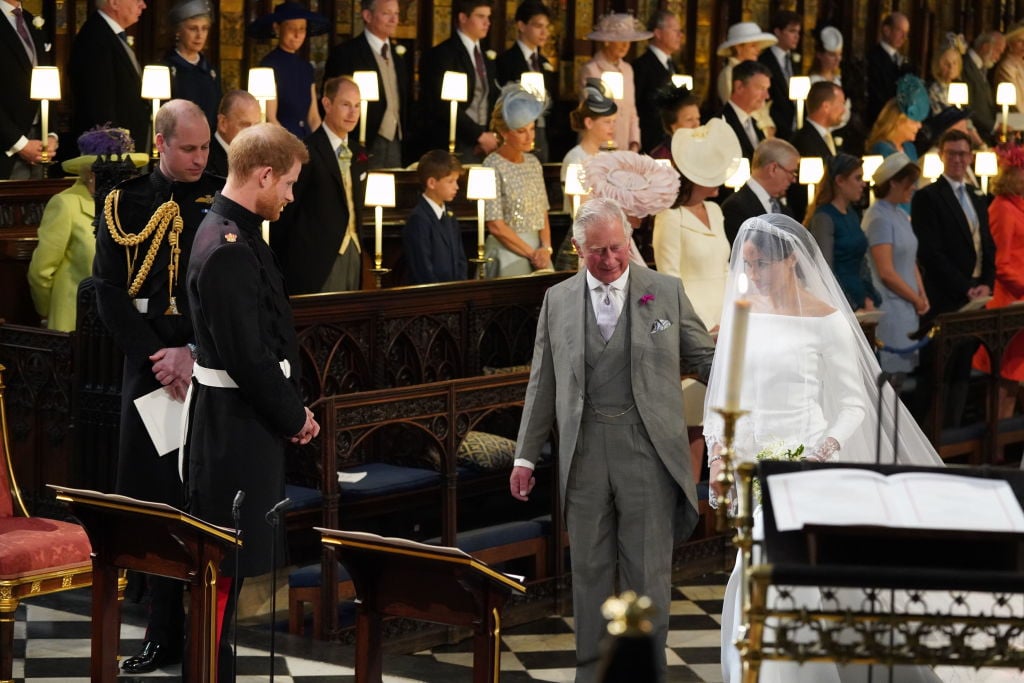 Prince Harry and Meghan Markle are reportedly very close to the Prince of Wales. And while they are often seen on royal engagements together, the three — especially Prince Charles and Meghan Markle — are allegedly super close outside of the public eye, too.

Prince Charles is proud of Meghan Markle

While she might have a troubled relationship with her own father, Meghan Markle's relationship with Prince Charles is very true to a father and daughter bond. Prince Charles has nothing but great things to say about his newest family member and is reportedly very proud and "impressed by her commitment to charitable causes."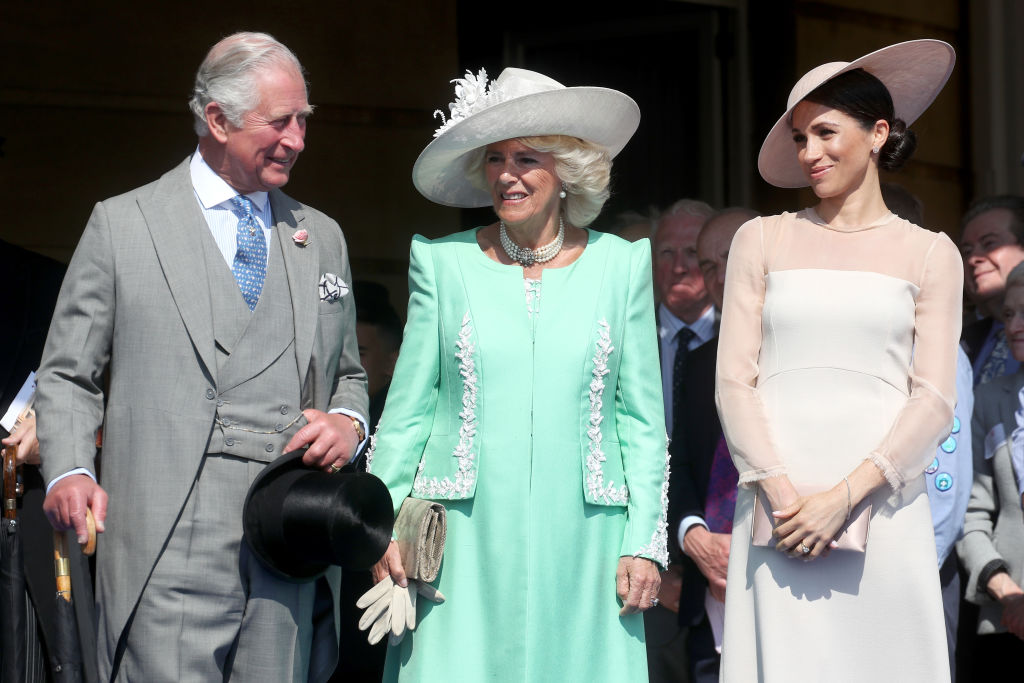 Prince Charles has the sweetest nickname for Meghan Markle

Accoring to The Daily Mail, Prince Charles called Meghan Markle "Tungsten." The name is inspired by a type of metal known for its strength. "Prince Charles admires Meghan for her strength and the backbone she gives Harry, who need a tungsten-type figure in his life as he can be a bit of a soft. It's become a term of endearment," a source told the publication.

Prince Charles and Kate Middleton's relationship

The spotlight might be on Prince Charles and Meghan Markle's relationship, but that's not to say that he and Kate Middleton are also close. That said, he and Kate Middleton allegedly have their differences. Here's a closer look at their relationship.

Prince Charles was disappointed after her first overseas trip

Following her royal wedding, Kate Middleton joined Prince William overseas for their first royal trip. However, Prince Charles was apparently "irked" at his son and daughter-in-law for treating the trip like a personal vacation. He also felt there were too many photo opps and they weren't there for the right (read: diplomatic) reasons.

They have a complicated relationship

Although they might spend quality family time together and occasionally attend the same royal engagements together, Kate Middleton and Prince Charles's relationship isn't as easy as it is with Meghan Markle. Much of their complications stem from Prince William's issues with his father and Camilla Parker Bowles. And while some suggest the Duke of Cambridge has a warmer relationship with his father and step mother now, things are a bit complicated between the royal family members.

Who is Prince Charles closer to?

Prince Charles and Kate Middleton might get along, but it is clear that he has a deep fondness for his new daughter-in-law, Meghan Markle. While he likely doesn't choose favorites, his relationship with Meghan Markle proves the father-daughter-in-law duo have a close relationship.

Check out The Cheat Sheet on Facebook!