Prince Charles to Be King in 2021? Subtle Signs Camilla Parker Bowles Is Prepping to Be Queen
Queen Elizabeth will turn 94 years old next spring and there has been a lot of talk about her son, Prince Charles, taking the throne. Some royal experts believe that Her Majesty is planning on retiring by the time she turns 95 years old in 2021. The royal family has not confirmed these reports, but a look at Camilla Parker Bowles' schedule offers a clue that the retirement talk is real.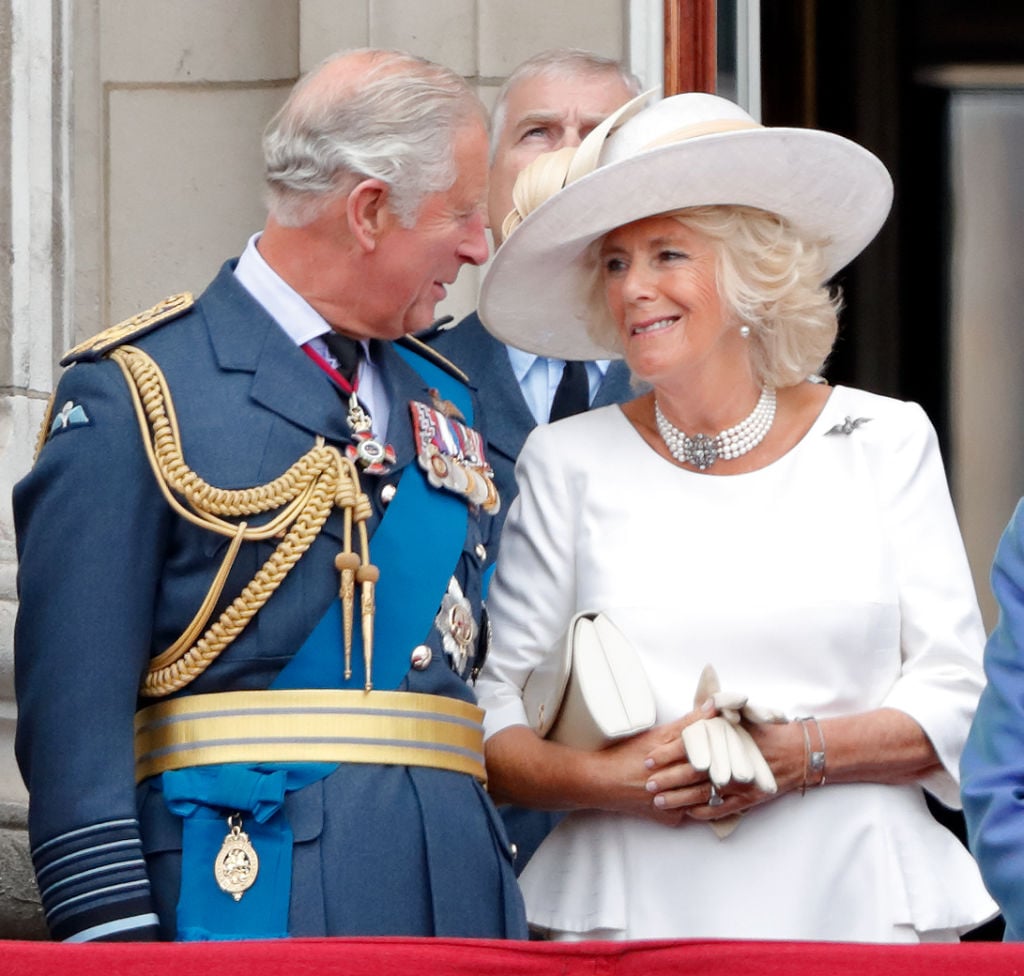 Is Queen Elizabeth grooming Camilla?
Prince Charles is first in line to the throne and, although she is his second wife, Camilla will take the title of Queen Consort once he inherits the crown. This is similar to the title that Prince Philip held prior to his retirement.
According to Express, the main job of the Queen Consort is to support the King and appear at his side during key royal engagements. To that end, Queen Elizabeth has reportedly been mentoring Camilla on her responsibilities as Queen Consort.
This is one reason why Camilla's schedule has taken a hit in the past few years. Camilla has decreased her royal workload so that she can be ready for the day that Prince Charles takes the crown.
Camilla's most active years were prior to 2012 when she was averaging well over 200 appearances in a given year. For comparison, Camilla only took part in 98 royal engagements in 2018.
Prince Charles increases his workload
While Camilla has been decreasing her workload, Charles has been participating in more royal engagements than ever. In 2018, for example, Prince Charles took part in an astounding 507 royal engagements.
During that same time frame, Queen Elizabeth was involved in 283 royal events, which is still impressive for someone in their 90s.
Prince Charles' increased activity is a good indication that he will be taking over duties at the head of the monarchy in the coming years. In fact, the Prince of Wales has already started to perform duties that are usually Queen Elizabeth's responsibility.
That said, the royal family has denied that Queen Elizabeth is thinking about retiring. She has previously stated that she plans on remaining on the throne until her death. Even if that is true, it will only be a matter of time before Charles becomes the King of the United Kingdom.
How will the public react to Camilla as Queen Consort?
Prince Charles and Camilla Parker Bowles have not always been viewed as the most popular members of the royal family and their public image could still use some improving to this day.
Their negative image largely stems from their affair, which partially ruined his marriage to the late Princess Diana. But starting in the early 2000s, public opinion towards the couple started to improve.
They are still not the most popular members of their family, but royal experts believe that the majority of people in the UK are confident that Camilla is ready to take on her duties as Queen Consort.
"Camilla will be a hugely supportive consort. She will give Charles the strength and confidence to do the job he was born to do," Penny Juror, an expert on the royals, explained. "He will be a better king for having her by his side."
Camilla has already started that transition by lessening her royal engagements and acting in a more supportive role for her husband. They may have had a rocky start to their marriage, but it is clear that Camilla is there to support Prince Charles until the end.
This is what will happen when Queen Elizabeth dies?
This week, a few Twitter accounts were reporting on Queen Elizabeth's death. The rumor, which obviously turned out to be false, raised some questions about what will happen in the event that Her Majesty passes away.
For starters, Prince Charles will automatically become the King of England as soon as Queen Elizabeth passes on. This is done so that the UK is never without a monarch.
As far as Camilla is concerned, she will not be named as Charles' Queen Consort until his accession. This involves a public event with the members of the Privy Council, the Lord Mayer, the High Commissioners of Realm Commonwealth, and the Aldermen of the City of London.
Camilla will be given the title of Queen Consort and will not be known as the Queen of England because she was not born into the royal family. But as Queen Consort, Camilla will have many of the same powers and responsibilities as Prince Charles and will be treated like a Queen when her husband assumes the throne.