Prince Charles Urges People to Buy 1 Food Amid the Pandemic
Since January, the coronavirus (COVID-19) pandemic has taken a toll on countless countries worldwide. Many people are also seeing their livelihood being severely impacted by the economic downfalls that the pandemic has caused.
As a result, Prince Charles is stepping up to help support one industry in the food business, and he is urging the British public to do the same. Read on below to find out which food Charles would like people to buy more of during this health crisis.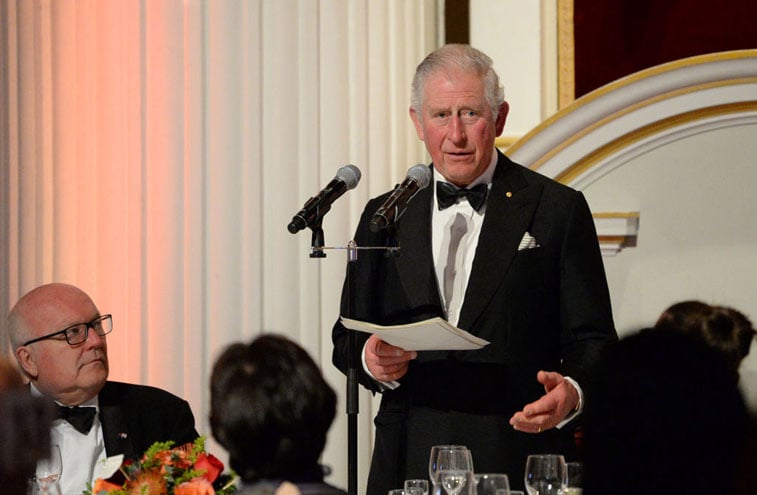 How the coronavirus pandemic has been affecting Prince Charles
Like many folks, the royal family has been trying to deal with the pandemic in whatever way they can. For Charles, the pandemic brought on even more difficulties when he tested positive for COVID-19 in March after "displaying mild symptoms," a spokesperson shared with CNN. Following his diagnosis, Charles and his wife, Camilla Parker Bowles, went into self-isolation in Scotland.
Fortunately, it seems that Charles has since recovered, though he continues to practice social distancing by working from home and limiting contact with people outside of his household.
It has also been reported that Charles is also communicating regularly with his mother, Queen Elizabeth, and two sons, Prince William and Prince Harry.
Prince Charles wants people to support British cheese during the pandemic
RELATED: Is the Public Ready for Prince Charles to Become King? (His Family Isn't)
Aside from caring for his own health, Charles has been showing support for different causes during the pandemic. He recently called attention to the British dairy industry's struggles on social media.
"One thing that undoubtedly brings many of us great comfort is good food. It is, therefore, deeply troubling to learn that this crisis risks destroying one of the most wonderful joys in life – British cheese," Charles said, according to Clarence House's Instagram account.
He continued: "British cheesemakers need our support during this time of great uncertainty, and we can all help in the simplest way. By sourcing British cheese from local shops and cheesemongers, and directly from producers online, you can make a vital contribution to keeping these small businesses afloat during the prevailing crisis."
Charles also shared with followers the recipe for Cheesy Baked Eggs, a dish he enjoys. According to the Instagram post, fans can make the dish "by using any number of our great British cheeses."
Prince Charles is a huge fan of cheese
RELATED: The 1 Food the Royal Family Never Eats While Traveling
Perhaps Charles' message is not surprising to some people. It has been known for quite some time that he really loves cheese.
Since 1993, Charles has been a patron of the Specialty Cheesemakers Association, which is "an alliance of cheesemakers, retailers, wholesalers and others involved with artisan cheese" in the UK.
His wife, Camilla, also once told contestants on a visit to MasterChef Australia in 2018 that her husband cannot get enough of the dairy product. She said: "He loves, loves local cheeses. He's a huge cheese fan, anything to do with cheese, he will love."
Other food that Charles is known to be a fan of include eggs, grouse, and pheasant crumble pie.