Prince Harry Has 1 Heartbreaking Regret for Baby Archie
Prince Harry and Meghan Markle recently welcomed their first child, Archie, and based on Harry's comments about his new venture into fatherhood, he's thrilled about the new addition. With the joy comes a bit of pain, however, as Prince Harry misses his mother, Princess Diana, at a time like this.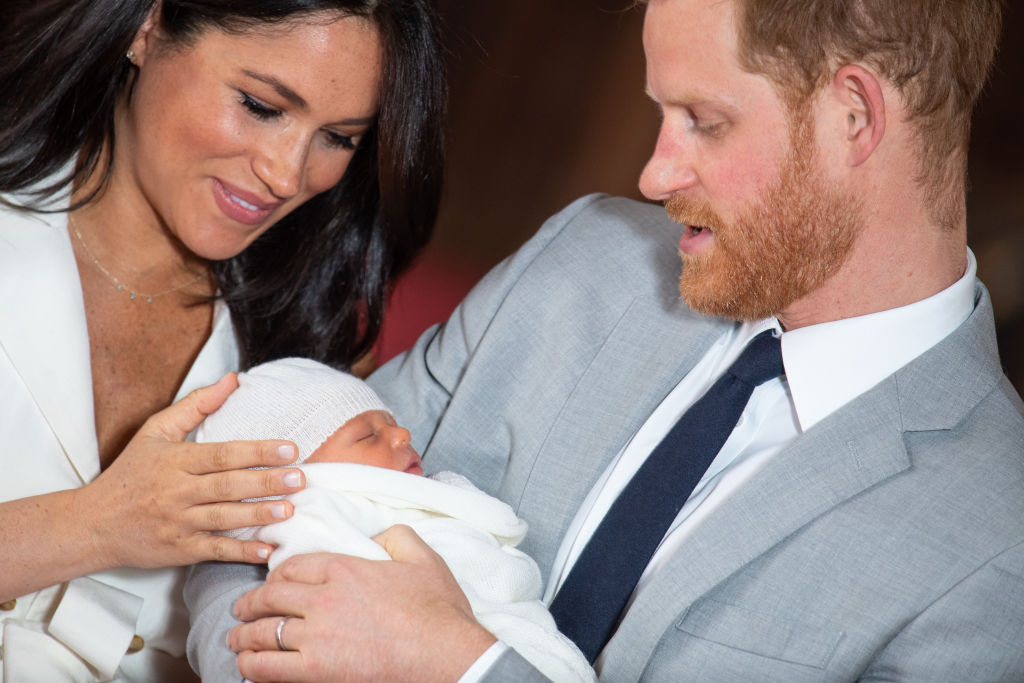 Prince Harry gushed about Archie's arrival
Prince Harry was beaming with pride when he greeted the media on the day of Archie's birth to announce his arrival. At the time, he noted:  "I'm very excited to announce that Meghan and myself had a baby boy early this morning, a very healthy boy. Mother and baby are doing incredibly well. It's been the most amazing experience I can ever possibly imagine."
He continued, sharing how "beyond comprehension" childbirth is, adding, "we're both absolutely thrilled and so grateful for all the love and support from everybody out there. It's been amazing so we just wanted to share this with everybody."
Prince Harry added that he was "so incredibly proud" of Markle, sharing, "As every father and parent will ever say, you know, your baby is absolutely amazing, but this little thing is absolutely to-die-for, so I'm just over the moon."
Prince Harry likely wishes Princess Diana could meet Archie
Naturally, with Prince Harry and Markle's new arrival, there's excitement as various family members stop by to meet Archie. Royal expert Duncan Larcombe, author of Prince Harry: The Inside Story, believes it's "one of his big regrets" that his son will never meet Harry's mother, Princess Diana.
Larcombe told Yahoo's Royal Box: "I think we've seen how happy Harry is and in that interview he couldn't hide his joy. But, Diana's missing."
He added: "In a quiet moment away from all the hoi-polloi and the fuss he will sit down and one of his big regrets will be that he never had an opportunity to show his mum how proud he is of his new son. Unfortunately that's something Harry's had to live with since he was 12."
Prince Harry misses his mother
During his recent trip to the Netherlands, Prince Harry shared the reason why he misses his mother more since the birth of his first child.
Royal correspondent Imogen Lloyd Webber noted during a segment of People magazine's People Now show that Prince Harry spoke with a former soldier during the visit. Webber shared: "During a bike ride around the park Harry opened up to Dennis van der Stroon… Dennis said that Harry spoke to him about how becoming a father reminded him of his late mother."
She continued, noting: "Actually William talked about these milestone moments especially with weddings and so forth, that's when they miss Diana the most."
Michelle Tauber, People's senior editor, further noted that, during the bike ride, Prince Harry said, "I realized a mother is security and I realized that when I lost my mum, I lost that security and a son needs that."
Prince Harry will find ways to 'remember all the special times'
Even though Prince Harry suffered a huge loss, Larcombe believes that "for people who have lost their parents in childhood it gives extra significance once they've become parents themselves."
He noted: "When Harry is the hands-on dad that I'm sure he will be, he'll remember all the special times he had, all the fun things he did with his mother, and this little boy will have one hell of an upbringing because Harry will throw everything he does into his family."