Prince Harry and Meghan Markle Banned From Doing This 1 Thing During Morocco Visit
Prince Harry and Meghan Markle are arriving today for a three-day visit in Morocco and, while the couple has a full itinerary ahead of them, there's one thing they won't be able to do during their trip.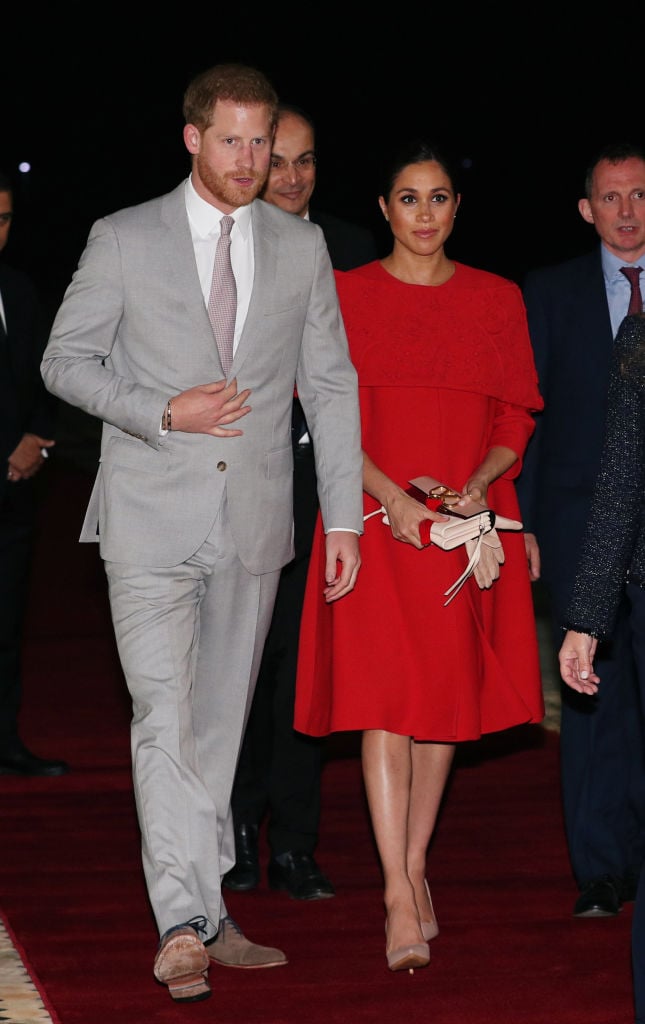 The Duke and Duchess of Sussex faced a delay
According to a report from The Mirror, the Duke and Duchess of Sussex were initially delayed by an hour, due to a late arrival from the previous flight. The couple have no official engagements on their evening itinerary, but will have seven engagements over the next couple of days.
Part of their visit on day two includes touring several schools in the town of Asni and attending a reception hosted by British Ambassador Thomas Reilly. On day three, Prince Harry and Meghan Markle will visit with children with special needs, as well as attend a cooking demonstration, horse grooming at an equestrian facility, and a Moroccan arts and crafts display.
Prince Harry and Meghan Markle have been banned from walkabouts
During their Moroccan trip, Prince Harry and Meghan Markle will not be allowed to do walkabouts as a matter of security, according to reports.
Extra security has also been put in place and there are "exit plans" for the couple in the event that anything should happen. The ban on walkabouts comes after the country's capital Rabat was under a violent protest involving police and teachers who demonstrated over salary raises and healthcare. Police had fired water cannons at the protestors and beat them with batons to keep them from marching to the city's royal palace.
A royal source told The Mirror: "The decision was taken to not include a walkabout in Morocco over fears for the duke and duchess's safety. Both Meghan and Harry draw huge crowds wherever they go in the world and they have a real propensity to get in among the crowds, interacting with them, very closely. Due to the nature of the protests across the country this was strongly advised against which they both understood."
The royal insider further noted: "Reports from the country suggest protests have been peaceful but police ­reaction has been heavy-handed which has thrown up obvious concerns that tensions could flare up if repeated during the royal visit."
They added: "Those responsible with protecting the royals on foreign visits have sought strong assurances security will be bolstered during the couple's trip."
'Medical provisions' made for pregnant Duchess of Sussex
Markle's visit to Morocco comes on the heels of her recent New York City baby shower and many royals fans are concerned with Markle traveling this late in her pregnancy.
Good Morning America royal contributor Omid Scobie has been tweeting updates about the couple's visit and noted: "The Sussexes are arriving at Casablanca Airport soon. Entourage includes: 2x asst private secretaries, 3x comms staffers, digital officer, assistant, hairdresser, programme coordinator. Source confirms that 'medical provisions have been made' for Meghan."
Scobie added: "For those asking, #RoyalVisitMorocco is still a three-day itinerary concluding on Monday afternoon. Harry and Meghan will, however, remain in Morocco privately until their return flight to London on Tuesday."