Prince Harry and Meghan Markle Confirm They Will Be Traveling to Africa This Fall 'As a Family'
Get ready for a family trip!
Prince Harry and Meghan Markle, the Duke and Duchess of Sussex, confirmed in an Instagram post today that their son, Archie Harrison Mountbatten-Windsor, whom the royal couple welcomed on May 6, 2019, will join them on their tour of Southern Africa this fall. The family of three will visit South Africa, Malawi, and Angola. 
Here's what the Duke and Duchess of Sussex said in their Instagram post: 
"TRH The Duke and Duchess of Sussex are excited to announce that they have been asked to carry out a tour to Southern Africa this autumn.
The Foreign and Commonwealth Office have requested a visit to South Africa 🇿🇦 as well as The Duke carrying out visits to Malawi 🇲🇼 and Angola 🇦🇴. His Royal Highness will also do a short working visit to Botswana 🇧🇼 on route to the other countries.
The Duke and Duchess are really looking forward to meeting so many of you on the ground and continuing to raise awareness of the high impact work local communities are doing across the commonwealth and beyond.
This will be their first official tour as a family!"
This isn't the first time Markle, who may have had a hand in writing the post's caption and picking a picture, will partake in a royal tour with her husband.
However, as they stated in their Instagram post, it will be the first time the new parents will take their son, baby Archie, with them.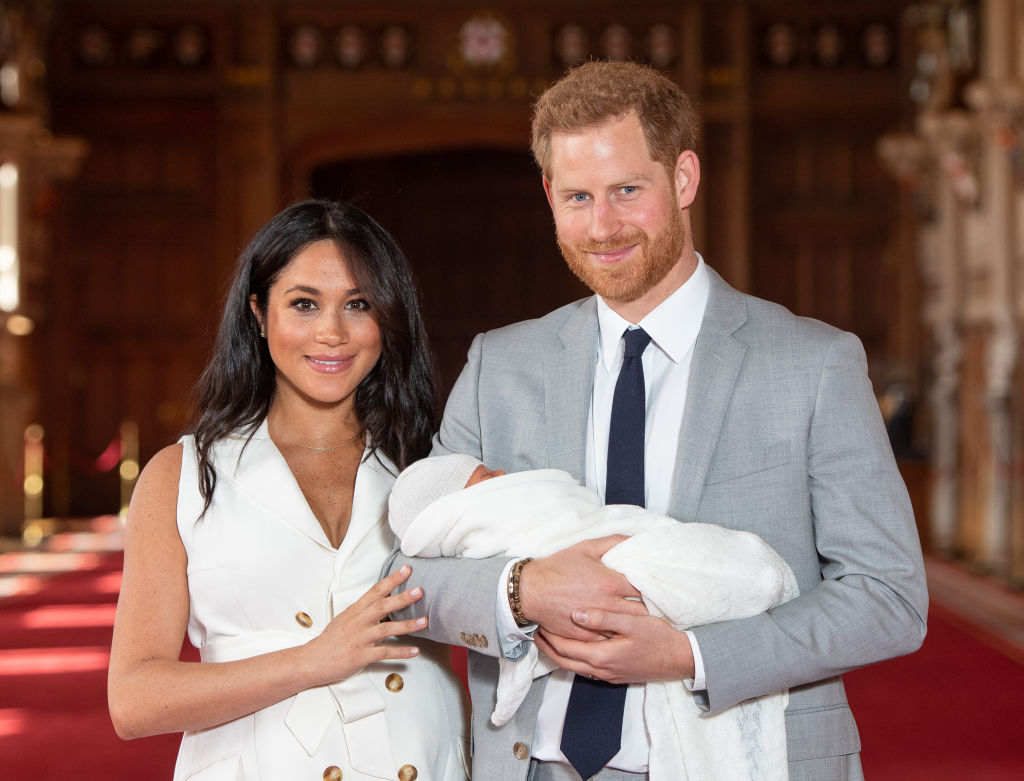 As any parent who has traveled with a little one knows, traveling with kids — newborn or otherwise — can be stressful. That's where Prince Harry and Markle's new nanny will come in and be a lifesaver for the couple on their South African tour. 
Africa holds a special place in Prince Harry's heart
Africa means a lot to Prince Harry. 
He co-founded an organization, Sentebale, to help children in Lesotho, Malawi, and Botswana who have either suffered from AIDS themselves or had parents who died AIDS. 
Prince Harry first visited Africa after the death of his mother, Princess Diana, and took an immediate liking to the continent. 
"I first came in 1997, straight after my mum died," Prince Harry told Town & Country. "My dad told my brother and me to pack our bags—we were going to Africa to get away from it all. My brother and I were brought up outdoors. We appreciate the countryside; we appreciate nature and everything about it. But it became more…" 
Since then, he's made it a point to visit Africa. 
Although he's said he doesn't go on African safaris because he'd rather focus on conservation efforts or other philanthropic programs while there. 
"I don't go on safari," he told the publication. "I come so I can surround myself with people [working in conservation] and support them."
His royal tour with the Duchess of Sussex and baby Archie will be no different.
While they'll have official royal engagements, the couple and their young son will bring public attention to causes that are important to them in Southern Africa. 
Stay tuned for more details on the Sussex family's African tour.