Prince Harry and Meghan Markle May Have a 'Sense of Fear' About Life After Their Royal Exit, Claims Expert
Prince Harry and Meghan, Duchess of Cambridge are moving on from their royal life and, while they are beginning a new chapter out of the spotlight, they reportedly have some worries about what the future has in store. One royal expert believes that the Sussexes might be fearful about one area of uncertainty, in particular.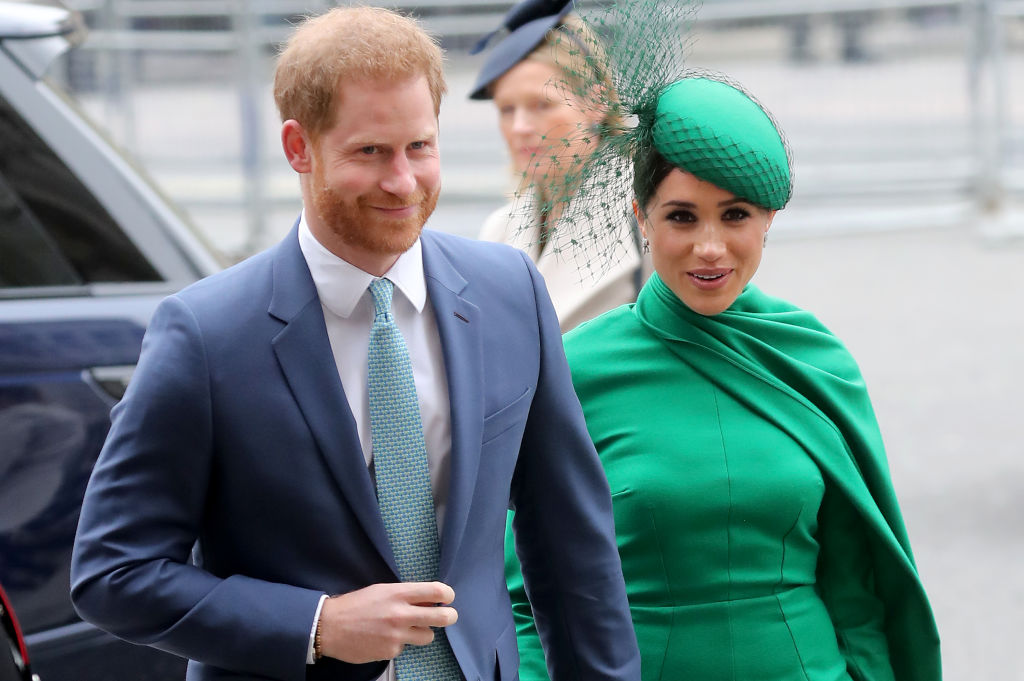 Prince Harry and Meghan make their official exit
In January, Prince Harry and Meghan announced their plan to take a step back from their royal duties and Queen Elizabeth called a special meeting to iron out the specifics. The final details of their agreement included giving up the use of their HRH titles, the phrase Royal Sussex, and public funding, effective March 31.
The queen issued a statement that gave her blessing and shared her support. She noted at the time: "Harry, Meghan and Archie will always be much loved members of my family. I recognise the challenges they have experienced as a result of intense scrutiny over the last two years and support their wish for a more independent life."
Prince Harry and Meghan reportedly have a 'sense of fear'
While it's likely that Prince Harry and Meghan will enjoy a life removed from the constant public and media scrutiny, there are some worries they may have to manage, according to royal expert Omid Scobie.
The biggest concern, Scobie believes, is that they had to stay goodbye to their royal staff, a group that brought some assurances they will no longer have.
"For Meghan saying goodbye to her staff didn't just represent a sad ending for the relationship that they had working together, it also represented the end of her time as a working member of the Royal family," Scobie explained.
He added: "The emotions were heightened and there were tears, there were hugs. I think for Meghan she really appreciates the work that this very small team, that has become like a family to the couple, have done for them."
"They've helped them fend off the attacks from the tabloids and helped them organize tours and the amazing engagements,' Scobie told Access Hollywood. "It is that team that make all of that happen. For Harry and Meghan to leave that behind there is probably going to be a sense of fear as well."
"They will be starting with an entirely new group of people once they are fully out of the royal family," he noted. "That is going to take some time to really get used to."
Scobie further shared that the couple is making personal sacrifices to make their exit plan a reality, noting, "they are losing a lot of privileges as non-working members of the royal family. Harry gave up his honorary military titles which has probably been the toughest pill to swallow for them."
Prince Harry and Meghan said goodbye to their aides
Prince Harry and Meghan held a lunch at the Goring Hotel for their team before finishing out their final engagements. Scobie shared how, as they wrapped things up with their royal life, "it has been an emotional rollercoaster."
"It was actually a very tearful moment as she said goodbye to some of the aides that have worked closest to her for the past year or so and really sort of protected Harry and Meghan through some really difficult times. It was a tough moment but I think also one that came with hope because, of course, Harry and Meghan are moving into a new chapter that will hopefully give them the life that they want," Scobie noted.