Prince Harry and Meghan Markle May Have Used an Underground Tunnel to Give Birth in Secret
In the weeks leading up to the birth of Baby Sussex, people were going crazy with anticipation. Prince Harry and Meghan Markle revealed that the baby was due sometime in late April or early May, but beyond that fans were left to guess the exact timing. As April slipped into May, everyone was on edge and constantly refreshing their news feeds, hoping to be the first to see the royal baby announcement.
Conspiracy theorists speculated that Meghan Markle may have given birth in secret and was hiding the baby away at Frogmore Cottage, the couple's newly renovated home. These rumors became so pervasive that the Palace issued a statement denying them outright.
Finally, a beaming Prince Harry appeared outside his home to announce the happy news: his son was born! Many assumed Meghan Markle had gotten the home birth she wanted, but as it turns out, she may have been snuck away for a hospital birth instead. Here's how she did it.
Almost no one knew Meghan Markle was in labor
Numerous sources are reporting that Meghan Markle was past her due date when she finally gave birth to her son in the early morning hours of May 6, 2019. By that point, royal fans were speculating that the birth would happen soon based on Prince Harry making travel plans for May 8-9 (a trip which was later shortened to just May 9). Everyone was on edge waiting for news.
And though Frogmore Cottage is tucked away from prying eyes, plenty of reporters were keeping watch on the surrounding area. The appearance of an ambulance in late April caused an uproar since people thought Meghan Markle might be heading to the hospital. Those rumors were false.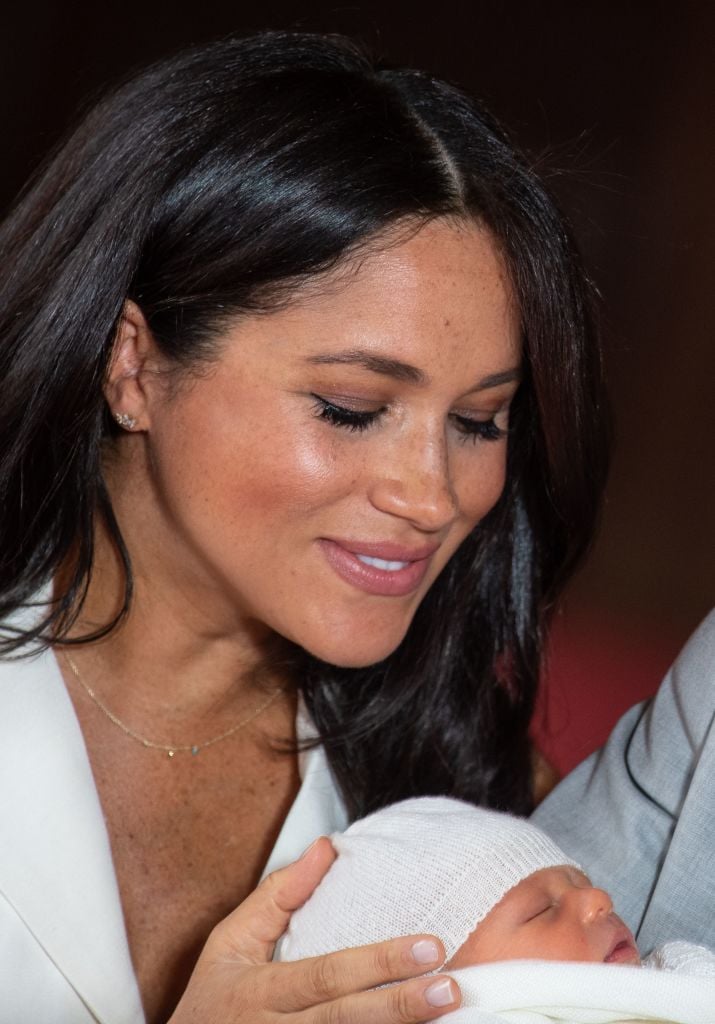 The couple headed to the hospital through a secret tunnel
What actually transpired on the evening of Sunday, May 5 sounds like some kind of movie, not real life. According to reports, security officers loaded up Prince Harry, Meghan Markle, and Doria Ragland into a Range Rover and drive across town to Portland Street Hospital. The next detail is unconfirmed, but The Sun reported that the entourage then entered the facility through a secret underground tunnel to avoid detection.
The Duke and Duchess of Sussex then checked into a luxury suite to await the arrival of their first child. This hospital is no stranger to celebrity—Victoria Beckham is also a fan—but surely they've never seen such popularity as the royal couple.
How did Prince Harry and Meghan Markle keep everything secret?
Underground tunnel aside, people are truly curious how one of the most recognizable couples in the world managed to escape to the hospital undetected. Rumor has it even the Palace's top security officials had no idea Meghan Markle was in labor. How did they manage it?
The answer is simple: planning. Though royal biographer Katie Nicholl confirmed that Meghan Markle did have everything set up for a home birth, including a birthing pool, the couple obviously prepared for any type of outcome. Including birth in a hospital.
Plus, most people assumed the Duke and Duchess of Sussex would choose nearby Frimley Park Hospital. Driving to a further away location helped Prince Harry and Meghan Markle elude reporters and fans who were watching for their arrival.
In the end, it doesn't matter how as-yet-unnamed baby Sussex arrived—he's here, he's adorable, and it's clear that Prince Harry and Meghan Markle are proud to be parents.