Prince Harry and Meghan Markle Only Have One Thing That Can Tear Their Marriage Apart
Prince Harry and Meghan Markle are about to enter a whole new phase of life. They are preparing to travel to Africa with their young son Archie, raising awareness for their favorite charitable organizations there, and meeting with hundreds of citizens. The trip will also serve as an escape of sorts for the couple.
For the past several months, they have suffered more negative press than ever before, weathering scandal and tabloid speculation alike. Many royal followers have wondered whether or not all the troubles have caused issues within their marriage. And while they are the only ones who know for sure, there is some speculation about how the couple is preparing to weather the rough waters ahead.
Meghan Markle and Prince Harry have faced major adversity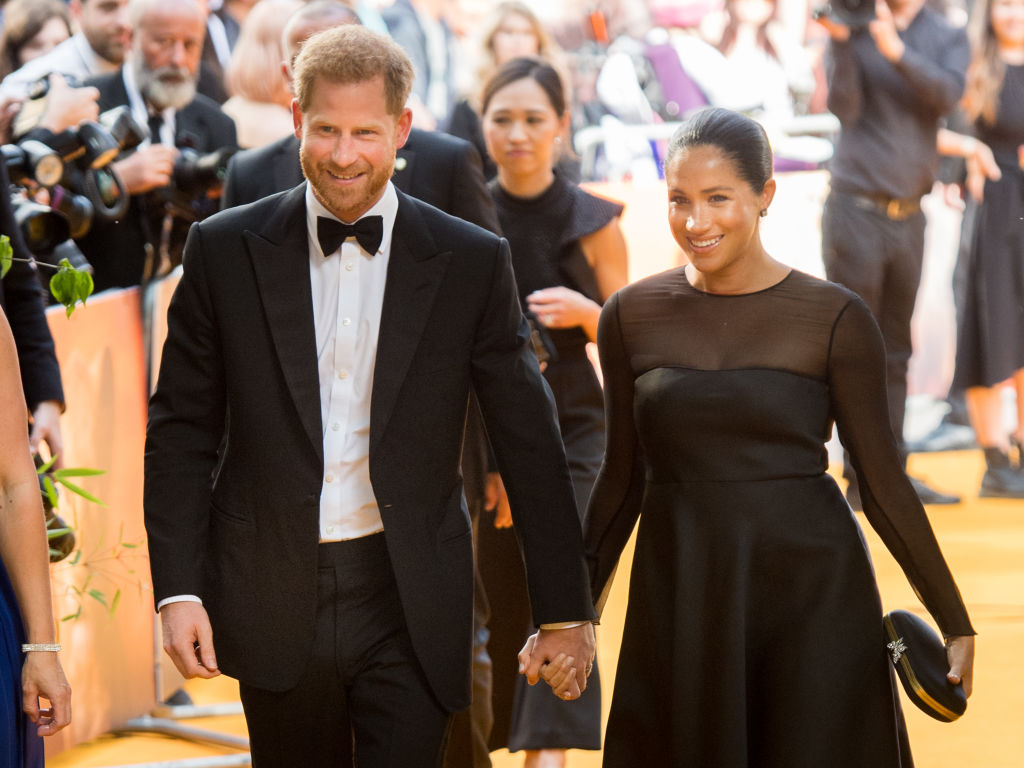 From the very beginning, Markle and Prince Harry have had to deal with speculation and turmoil. Many members of the public and press questioned their relationship when it was first revealed that they were dating, and the racist, sexist commentary from online trolls became so intense that Prince Harry even released a statement defending his girlfriend.
Sadly, since their May 2018 wedding, it has not gotten any easier for the pair. In fact, they have only had to deal with more trials and tribulations after the birth of their son, Archie Harrison, in May 2019. Duchess Meghan, in particular, has caused a great deal of controversy in the tabloids. And, after she reportedly denied fan photographs during an outing to Wimbledon, the negativity has only intensified.
As for Prince Harry, the one-time fan favorite of people all over the world has taken a hit in the press after being accused of "fake" environmental activism following a series of trips in private jets.
Prince Harry seems very protective of his relationship
All of the turmoil that the Duke and Duchess of Sussex have endured might have torn any other couple apart. But the two seem determined to make their marriage work, no matter what adversity they might face. Prince Harry is especially protective of his wife and young son. Many royal insiders claim that he is traumatized by the way his mother, the late Princess Diana, was hounded by the media and that he's out to make sure that the same thing doesn't happen to his family.
Meghan Markle and Prince Harry are focused on each other
It seems as though both Markle and Prince Harry realize that being in the public eye as they are, they will always face endless gossip and speculation in the media. With the level of fame that they have achieved, there is almost no escaping the tabloid rumors. Still, especially with their upcoming trip to Africa, they might have figured out the perfect formula for helping their marriage thrive in the midst of difficult circumstances. Escaping to Africa, a country that Prince Harry has called his "second home," will undoubtedly serve as a safe haven for a time.
Besides extended trips, Duchess Meghan and Prince Harry can turn to smaller moments during the week in order to maintain their sanity and sense of well-being. Markle has proclaimed her love of yoga in the past, a form of exercise that focuses on inner peace and meditation, and reportedly, she's converted Prince Harry to the hobby as well. There's no better way to enjoy quality time with a partner than through a shared hobby, and for a couple that lives so much of their life in the spotlight, a little bit of yoga might just be the ticket to a brief respite from it all.