Prince Harry and Meghan Markle Refuse to Stop Flying Private Jets Despite Criticism
Prince Harry and Meghan Markle (especially Markle) are no strangers to criticism. The royal pair has been faced with tons of blowback from royalists ever since Prince Harry started dating the former Suits star. In the beginning, there was a lot of talk about Markle just being in it for the money and affluent position.
After that, it was non stop bullying targeting Markle for everything she wore, said, or did.
The Duchess of Sussex couldn't even go outside of the palace without a negative gossip piece making its way to the internet.
Sure, Markle broke a few royal rules here and there, but as an American citizen turned British royal transitional difficulties are expected. But now both the Duke and Duchess of Sussex are under fire.
The Duke and Duchess of Sussex have been criticized before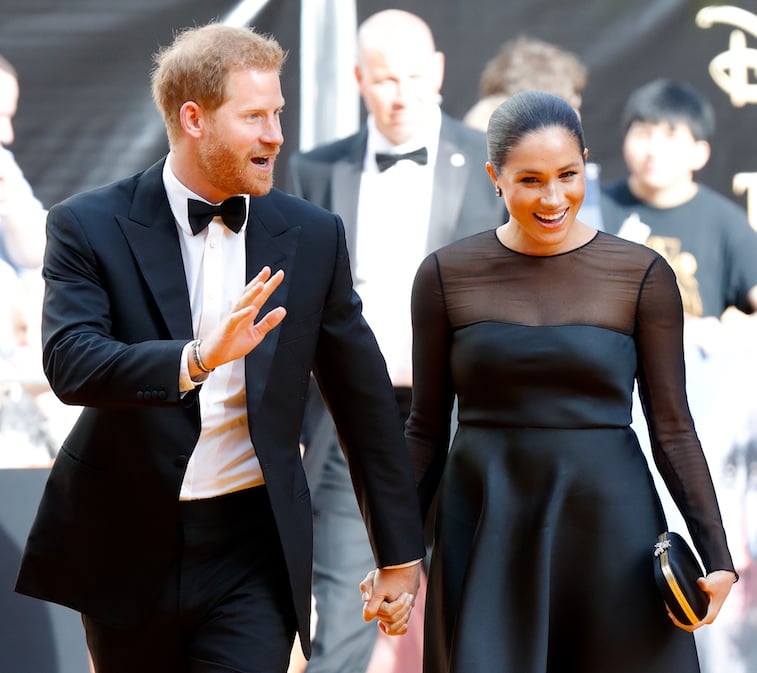 Honestly, it just comes with the territory. Once the numbers were crunched on just how much taxpayers were spending to renovate Frogmore Cottage, some feathers were ruffled. Some of the renovations included a yoga studio, an "elaborate Gone With the Wind-style double staircase," updated fireplaces in the "principal rooms," a fancy new kitchen/dining area, alcove bookcases, vanity units, and soundproofing throughout the entire home.
On top of that, the security for Frogmore is supposedly through the roof! Just another added (and ongoing) cost.
How much did all of that cost? Over $3 million! Considering the entire thing was funded by tax dollars, it's really no surprise a few British citizens were peeved.
Now their flight plans are under a magnifying glass
The royal couple recently took their first family trip — a nice getaway to the Spanish island of Ibiza. But, instead of flying commercial, the trio opted to take a close friend's private jet. Why is this a problem? Well, the controversial news hit the grapevine just days after Prince Harry received backlash for flying private to the climate change summit at the Google Camp in Sicily. Pretty ironic right?
At the summit, Prince Harry spoke about the threat associated with climate change. During his speech, he reportedly went barefoot and urged listeners to do what they could to save the environment.
However, his private flight over didn't go unnoticed. To speak so passionately about the imminent dangers associated with climate change while taking a private flight on a jet screams hypocrisy. Not to mention, private planes and helicopters both d0 more damage to the environment than a commercial plan ever could.
"Frankly it is hypocritical. Harry can't be preaching about the catastrophic effects of climate change whilst jetting around the world on a private plane. It's all well and good standing up and preaching but I think the public will see this as hypocritical. Why put another plane in the air when you could go commercial." – Ken Wharfe (formal royal protection officer)
Ken Wharfe, the man who used to be in charge of Princess Diana, William, and Harry's protection joined in on the rally. As far as he's concerned, flying commercial is just as safe as flying privately. In his time, that's all they did. There was never any problems.
Why aren't Prince Harry and Meghan Markle backing down?
Well, there are two main reasons why the Duke and Duchess of Sussex might be sticking to their guns. First off, even if Wharfe had no problems flying commercial back in the 90s, that doesn't mean issues couldn't arise.
Prince Harry and Markle are one of the most famous couples, not just in the UK, but in the world. As such, their safety is paramount. Not to mention, if they have the means to travel as safely as possible for the sake of their family, they should.
Secondly, Prince Harry and Markle are BUSY. They are both working royals. Their schedules are often chock full of duties that take them everywhere from Europe to Africa. Being able to fly privately speeds up their commute and considering how valuable their time is, it's definitely worth it.
Being such a wealthy and famous couple, they will always be faced with criticism, especially when it comes to speaking out on hot button social issues. The Duke and Duchess of Sussex pick and choose their battles carefully, and this simply isn't one of them.