Prince Harry And Meghan Markle Slammed For Promoting Costly 'Transformative Workout'
Prince Harry and Meghan Markle are huge advocates of healthy living. In honor of Mental Health Awareness Month, the royal couple took to Instagram to promote a variety of workout programs, including one that is marketed as a "transformative workout of the body and mind." The only problem is that the program comes with a hefty price tag.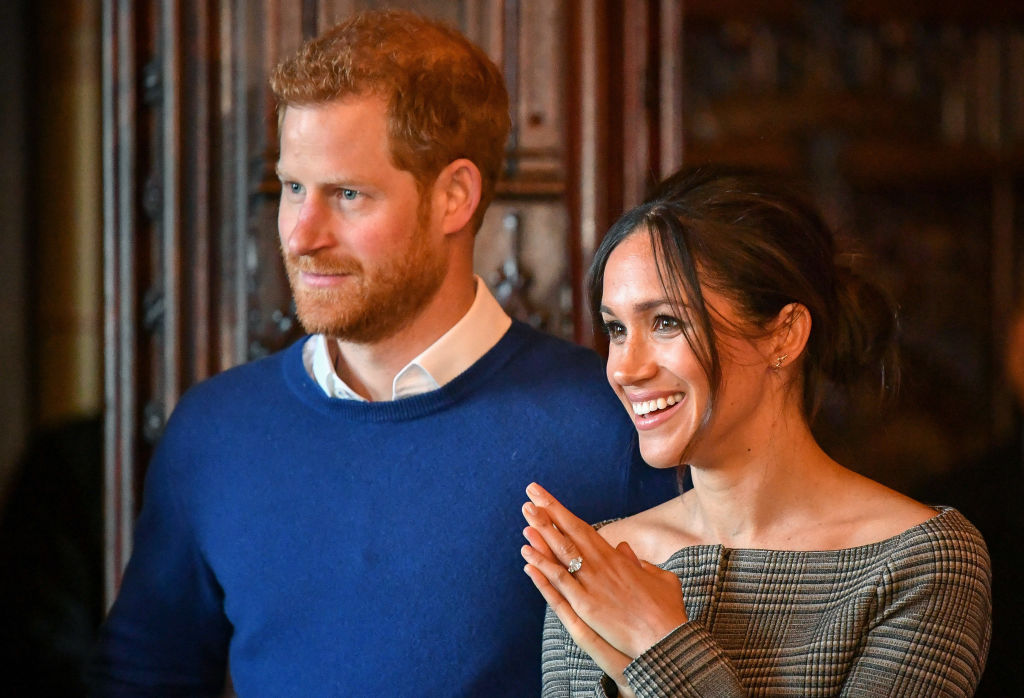 Fans slam Harry and Markle for promoting costly workout plans
According to NBC News, the class that came under fire is by Taryn Toomey, who is well known for putting together expensive getaways. As an example, Toomey organizes one fitness retreat in Mexico that goes for $3,500. Classes in The Hamptons sell for $42 a pop. Toomey hosts classes in other locations around the country, including venues in Los Angeles, New York City, Vancouver, Canada, and Miami.
Given the exorbitant costs, fans asked Harry and Markle why they would promote such classes instead of focusing solely on charities. Some royal experts also cautioned the couple about promoting various causes that might make it look like they were giving friends a special shout out.
Despite the backlash, it is good that Harry and Markle are promoting health and fitness, though they could have been a little more selective about how they went about it.
How did Prince Harry and Meghan Markle respond to the criticism?
The royal family has not commented on the backlash. Toomey's representative allegedly released a statement following the couple's Instagram post, thanking them for the support. Harry and Markle are involved in a larger campaign called Heads Together, which aims to promote mental health awareness. The campaign was organized by the Royal Foundation in partnership with Prince William and Kate Middleton.
Harry and Markle hope that their campaign will help end negative stigmas associated with mental health disorders and open up conversations on the topic. This is partly why they posted in honor of Mental Health Awareness Month.
They may have received plenty of backlash for the organizations they promoted, but they undoubtedly had good intentions with the post. With over 7.6 million followers, the message was also heard by many.
"There are countless organizations doing amazing work for mental health — please consider the accounts we've highlighted as a small snapshot of this global support network," the couple shared.
William and Harry could unite through family
Mental health controversies aside, Harry and Markle recently welcomed their first child into the world. Earlier this month, the pair had a healthy baby boy in Archie Harrison Mountbatten-Windsor. The birth comes amid reports that Prince William and Prince Harry have grown apart in recent months.
Although royal staffers had hoped that two brothers would work together as they got older, those dreams were dashed as they started separate families and moved offices. But with the birth of Harry's first child, there is a renewed hope that the pair will grow close once again.
Royal experts believe that Archie could bring some commonality back into William and Harry's relationship. In fact, William expressed great excitement after he learned about the birth and fully welcomed Harry into the world of parenting. William and Middleton finally met Archie this past week, days before the couple went public with their first photo op. It is unclear how involved William and Middleton will be in Archie's life, but they have made it clear that their children will know each other.
Inside Prince Harry and Meghan Markle's growing family
Harry and Markle have already taken great strides to ensure that Archie lives as normal a life as possible. This includes not giving him any royal titles and moving him far from the gates of Kensington Palace. The couple has officially moved to Frogmore Cottage, near Windsor Castle, where they fully intend to raise Archie and any other future children they may have.
When it comes to adjusting to the new baby, inside sources claim that Harry and Markle are already getting used to having a baby in the house. Harry is also very proud of Markle and cannot give her enough praise for how she has handled herself the past few months. The pair first appeared for the cameras on May 8 just outside of St. George's Hall at Windsor Castle and could not have looked any happier.
Prince Harry and Markle have not commented on the negative feedback they received on Instagram.