Prince Harry and Meghan Markle Weren't Kidding About Raising Archie As a Private Citizen
The public is having a hard time accepting that Prince Harry and Meghan Markle are keeping their son Archie's baptism as an intimate, private affair. Though this move isn't unprecedented—both Prince George and Prince Louis also had private baptisms—the couple is facing tons of backlash. But it turns out they're behaving exactly as they said they would and no one should be surprised.
Though they get compared all the time, the truth is that Prince Harry and his brother Prince William have vastly different roles to fill. And if the Duke and Duchess of Sussex want to give their son a so-called "normal life," then a private baptism is just the beginning.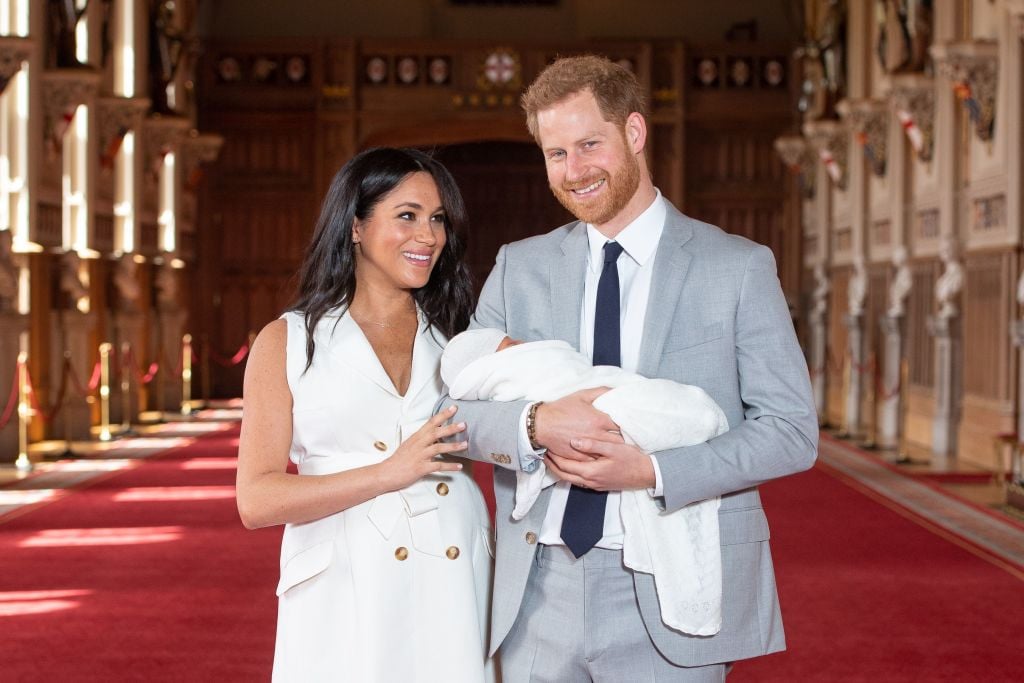 What are the details of Archie Harrison's baptism?
There are a few things we know about baby Archie's baptism, which is coming up soon on Saturday, July 6th or Sunday, July 7th. The event is slated to take place at St. George's Chapel, which is the same spot where Prince Harry and Meghan Markle tied the knot last year.
The affair is going to be intimate and close with around 25 guests. But one important person won't be there—Queen Elizabeth, little Archie's famous great-grandmother. The Queen isn't shunning her latest new family member, however. She just has a prior engagement and doesn't attend every baptism for her large family. She skipped Prince Louis' christening last year for the same reason.
Rumored attendees include Prince William and Kate Middleton plus Prince Charles and his wife, Camilla Parker Bowles. Archie's godparents will also be there though we don't know who they are yet.
How is a private christening different?
So what does a private christening entail, exactly? Just that the press won't be invited in to take photos. And for royal fans who are dying for new shots of the young royal, it's especially difficult knowing we'll have to wait even longer.
The last time the press got to snap photos of Archie, it was a couple of days after his birth. Besides those formal photos and a few artistic photos on the couple's Instagram page, we haven't seen any updated pictures of the baby.
A public christening would mean plenty of photographs, but a private affair means Prince Harry and Meghan Markle will share what they want, when they want. Just like they promised they would.
Critics say the Duke and Duchess of Sussex can't have it both ways
News of the private baptism comes on the heels of a report that documented how Prince Harry and Meghan Markle used £2.4 million of public taxpayer money to help fund their Frogmore Cottage renovation. Critics claim it's unfair for them to live privately when it suits them and reap the benefits of being royal whenever they please.
One Twitter user said, "They are happy to take money from the public purse but don't want public to have any part of their private lives and duties? They can't have it both ways. They are either Royals with everything that entails, or private citizens with no public funding at all. Hypocrites."
There were plenty of other responses that essentially said the same, including notorious Meghan Markle critic Piers Morgan who said, "They like to use the Press repeatedly when it suits them to promote themselves… you can't turn that tap on and off as and when you see fit."
We'll see if we get any photos from the event or if they really are intending to stay private.