Prince Harry and Meghan Markle Have an Unexpected Royal Ally in Their Quest for Privacy
Prince Harry and Meghan Markle, the Duke and Duchess of Sussex, have a responsibility to the adoring public because of their position as public figures. How far does that responsibility really go, though? Do they have a right to privacy? What about their children? Are they fair game for the public?
These are the questions that have been front and center as the pair break many traditions in order to protect their privacy. The moves have caused a lot of controversies, but it appears that the duke and duchess may have an unexpected ally in their fight against the prying eyes of the public and paparazzi.
Prince Harry and Markle have fought to keep their lives private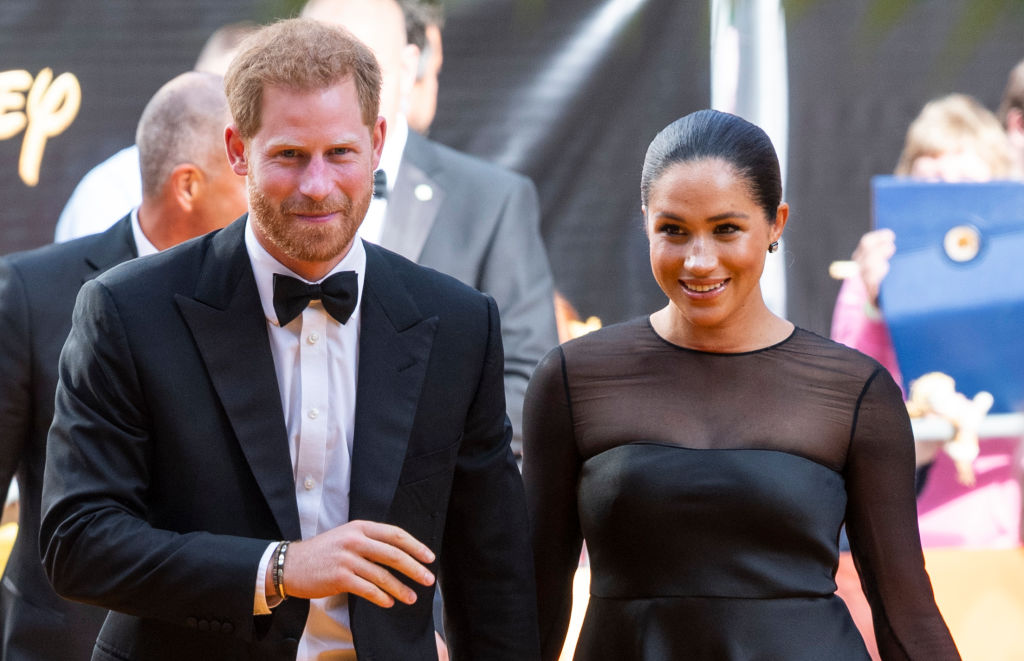 Both Prince Harry and Duchess Meghan were used to being in the spotlight before their high-profile royal wedding. Markle's previous life was as a Hollywood actress, so she was used to red carpet events and having her life documented in the press.
However, she was also a private citizen who could choose when and how to present herself publicly. Prince Harry, on the other hand, grew up in the spotlight. He was particularly subject to headlines and speculation when he tragically lost his mother, Princess Diana, at a young age.
It is this complicated relationship with the press that informs Prince Harry's sense of protection over his growing family. Many blame the paparazzi for Princess Diana's death, and Prince Harry wants to make sure he keeps his own family safe.
Prince Harry and Meghan Markle's decisions have frustrated fans
While it's understandable, given their history, that the duke and duchess would want to protect themselves and their privacy, but many feel they have gone too far. In particular, their decision to keep Baby Archie out of the public eye has ruffled feathers.
In comparison, Prince Harry's big brother and sister-in-law, Prince William and Kate Middleton, have shared details about their babies and their photographs soon after they were born. Prince Harry and Markle; however, kept those details secret for a long time and still shield Archie from the press most of the time.
They even went so far as to keep the name of their puppy secret. Decisions like these leave royal family fans shaking their heads and wondering why the couple isn't more accommodating of their adoring fanbase who desperately wants these kinds of details.
Prince Harry and Meghan Markle have a royal ally on their side
While their attempts at privacy have sparked controversy, it seems that they have an ally on their side. At the World Cup Rugby final in Japan earlier this month, Prince Harry had a chance to speak with Prince Albert.
Prince Albert is the ruling monarch of Monaco and the son of Princess Grace, formerly the American actress Grace Kelly. This position leaves him in a unique place to understand Prince Harry and Duchess Meghan's position.
While the pair did not talk long and also chatted about rugby and environmental issues, Prince Albert did take a moment to let Prince Harry know that he understood his position on privacy and even gave him some advice.
"Just do what you have to do to ensure your privacy," the older prince said to the younger one.
He expressed empathy over feeling bullied and hounded by the press, and he assured Prince Harry that he was doing the right thing.
The Duke and Duchess of Sussex have a complicated web of interests to navigate. As members of the royal family, they have some responsibility to the public, but they also have their own safety and comfort to consider.
Hopefully, they will be able to find a balance that allows the public glimpses of their lives without making them feel overwhelmed and exposed.