Prince Harry Confesses That He Struggles to Get Out of Bed Some Mornings For This Reason
Prince Harry and Meghan Markle are currently on a 10-day royal tour in South Africa and during an engagement, the prince admitted that it's not easy for him to get out of bed some days.
On Monday, the Duke and Duchess of Sussex touched down in Cape Town and attended a children's workshop which teaches kids about their rights, self-awareness, and safety. The following day, the pair visited Monwabisi Beach and took part in activities with the organization Waves for Change. The couple then headed to the Auwal Mosque, where Harry made his surprising admission.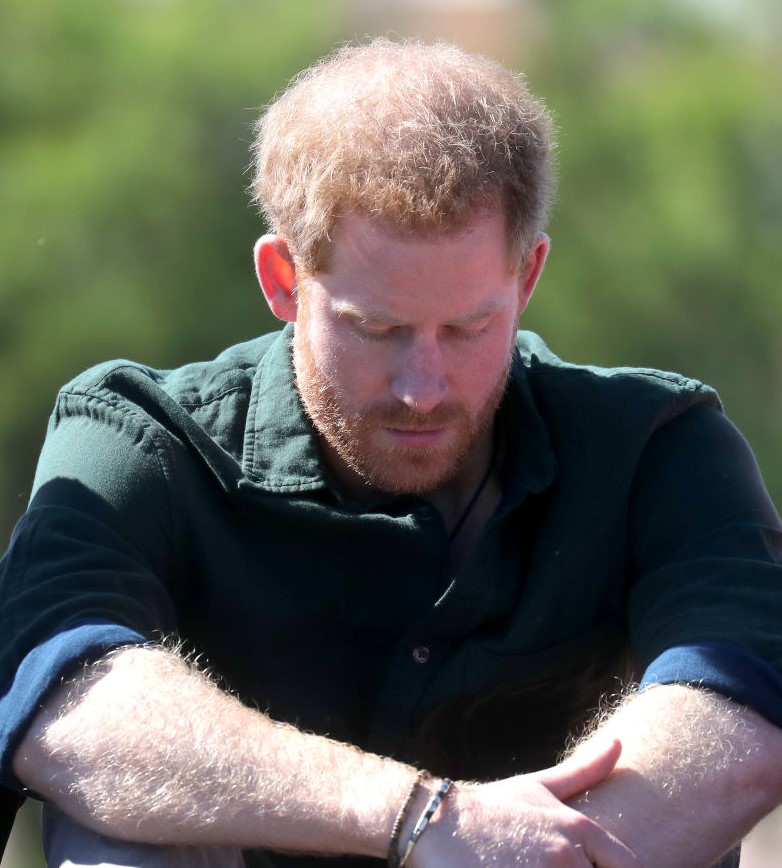 Here's why the royal said he struggles to get out of bed some days.
Why Prince Harry finds it difficult to get out of bed sometimes
The Telegraph reported that an 18-year-old student named Peter Oki, who moved to South Africa from Nigeria a few years ago, asked the prince what he wanted his legacy to be.
"Harry said he often woke up and felt overwhelmed by too many problems in the world, that sometimes it's hard to get out of bed in the mornings," Oki recalled. "But he wanted to use their platform to enable grass-roots change and to try and create a better society."
The duke and duchess delivered speeches about mental health
That same day, the duke and his wife both gave speeches about the stigma tied to mental health and mental illness.
"I think most of the stigma is around mental illness [and] we need to separate the two… mental health, which is every single one of us, and mental illness, which could be every single one of us," the prince said. "I think they need to be separated; the mental health element touches on so much of what we're exposed to, these experiences that these kids and every single one of us have been through."
Markle also spoke about the topic saying, "It's just getting people to talk about it and talk to each other. And you see that no matter where you are in the world, if you're a small community or a township, if you're in a big city — it's that everyone is dealing with a different version of the same thing."
The duchess continued, "Globally, I think there's a bit of a consciousness crisis, and so the fact we're able to be here together to see so much good work being done, just because people are willing to talk to each other about it and someone's willing to listen, is huge."
In 2017, Harry opened up about his mental state after the death of his mother, Princess Diana. He has since realized the impact his story has had on others and is now teaming up with Oprah Winfrey for new series about mental health, which will air on Apple TV+ in 2020.
Read more: Prince Harry Was Able to Marry Meghan Markle Because She Didn't Do This 1 Thing in Her Past
Check out Showbiz Cheat Sheet on Facebook!