Is This the Real Reason Prince Harry Hopes for a Daughter?
Since announcing their pregnancy in 2018, Prince Harry and Meghan Markle have had a hard time keeping their excitement under wraps. And while most royals keep their private matters hush-hush, the Duke and Duchess of Sussex have given away small clues about their firstborn — including what they hope the gender is.
Find out why Prince Harry hopes Baby Sussex is a girl, ahead.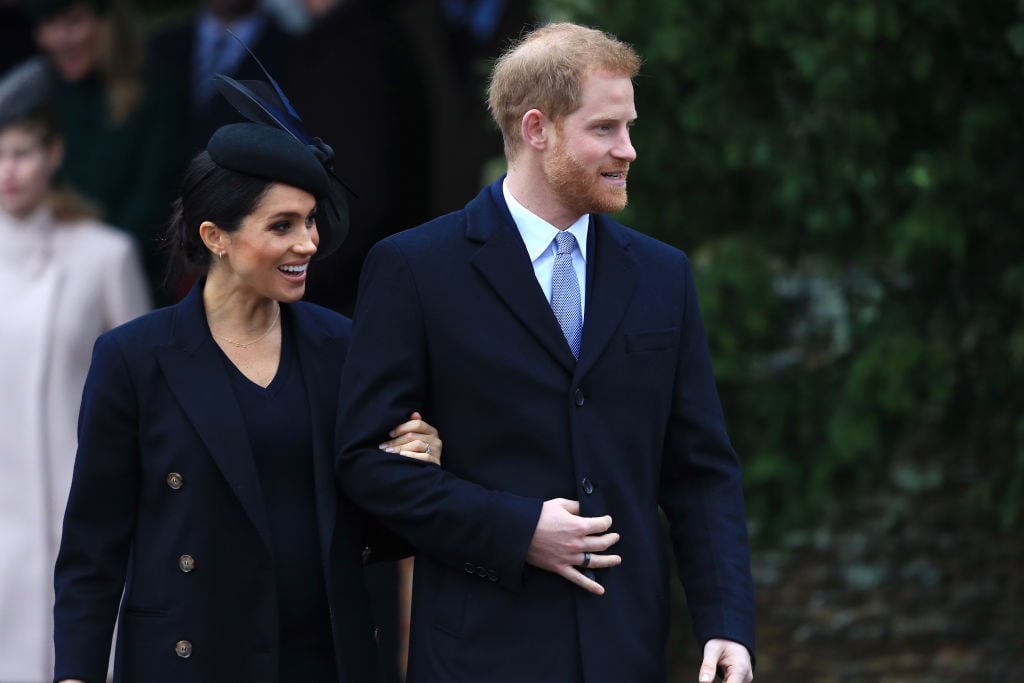 Prince Harry wants a daughter
Prince Harry and Meghan Markle announced their pregnancy on the first day of their Australian royal tour. And, as well-wishers made remarks about the so-called "royal-to-be," one allegedly called out to the prince and said, "I hope it's a girl!" The Duke of Sussex immediately replied "so do I!"
While the royal couple would be happy either way, their passions for gender equality and feminism could be the reason they have their fingers crossed for a baby girl.
He is a feminist
In the months since his confession, Prince Harry has given royal fans clues as to why he might be looking forward to fathering a daughter. And, he recently gave us some major insight. While visiting the town of Birkenhead with Meghan Markle, he met with members of the organization, Tomorrow's Women Wirral and, for the first time, claimed his feminist beliefs.
"During a discussion about Tomorrow's Women Wirral being a women's only centre [SIC] Prince Harry, to our delight, declared 'I'm a feminist' and highlighted that it is equally important for men to support the movement in female empowerment," Angela Murphy, CEO of the charity said in a statement.
The news isn't all that shocking, given that Meghan Markle has made several remarks about being a feminist. She once even shared her husband's views on the matter, telling a fan that the Duke of Sussex is "a feminist too" while visiting Wales in January 2018.
Meghan Markle already has a special gift for her little princess
Before Meghan Markle met Prince Harry and joined the royal family, she had a daughter in mind. And, should she welcome a daughter in the spring, the duchess has a very special gift for her little princess-to-be.
When she worked as an actress, the duchess purchased a Cartier Tank watch to celebrate her success. "When I found out Suits had been picked up for our third season — which, at the time felt like a milestone — I totally splurged and bought the two-tone version," she told Hello! "I had it engraved on the back, 'To M.M. From M.M.' and plan to give it to my daughter one day. That's what makes pieces special, the connection you have to them."
Do Prince Harry and Meghan Markle know their baby's gender?
No one knows for sure if Prince Harry and Meghan Markle know their baby's gender. It is a popular American tradition to find out the gender ahead of time, which is why some think the Duke and Duchess of Sussex already know. However, in the royal family, most women don't know until the time of birth.
Meghan Markle's due date
In that same visit to Birkenhead, Meghan Markle also revealed insight into the baby's due date. Her son or daughter could arrive as early as mid-April. However, some speculate Baby Sussex could wait a little longer and arrive closer to Princess Charlotte's birthday in early May.
Check out The Cheat Sheet on Facebook!