Prince Harry's Friend Says the Duke is 'Super Present' In His Son's Life, Despite Criticism
Prince Harry and Meghan Markle recently welcomed their first child; Archie Harrison Mountbatten Windsor was born on May 6, 2019, and the couple was elated to finally be parents. They waited a few days before introducing their son to the world. Afterward, though, Harry was quick to get back to work. Meghan has been home with the new baby, and it's made some question whether Harry is spending enough time with his son. However, a friend of the prince's recently set the record straight about Harry's parenting.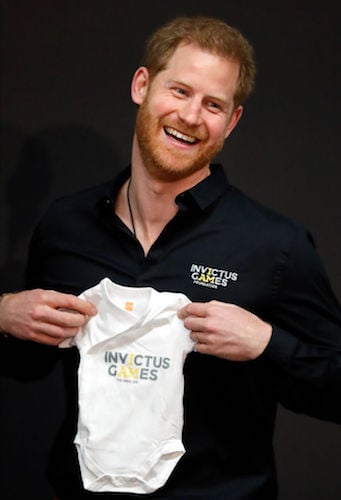 Harry returned to work only one day after introducing Archie to the world
While Meghan took a good amount of time off work before the baby's arrival, Harry did not. The Duke of Sussex was working and attending events solo while his wife prepared for the arrival of their first born. Though Harry was extremely excited about the baby, the royals don't tend to take much time off from their royal duties. When Archie was born, Meghan and Harry took a couple days to themselves before introducing the baby to the world. However, after the introduction, Harry was back to work the next day; he attended the Invictus games in the Netherlands. And people were quick to judge him for not taking more time to spend with his new son.
Critics have said the prince isn't spending enough time with Archie
Ever since Harry went back to work, people have been criticizing him for putting his job before his son. Although Harry does work a lot, it's important to remember that work in the royal family isn't the same as work in the real world. In the royal family, you don't work a nine-to-five job the way most others do. Harry might fly somewhere for an appearance, but then he might not have something scheduled for another day or two after. Plus, the royals tend to keep performing their duties no matter what. Queen Elizabeth is 93 but hasn't retired. That's because to the royals, you're supposed to keep working until you truly no longer can.
Harry's friend, polo player Nacho Figueras, said the prince is 'super present' in his son's life
Professional polo player Nacho Figueras has been friends with Harry and Prince William for years. Figueras visited New York this week and appeared on various shows, including Good Day New York. While there, Rosanna Scotto, the host of the show, did her best to push for as much information about the duke and duchess as possible. But when she asked what Figueras thought of the press attacking Harry for not spending enough time with his son, Figueras was quick to defend the Duke of Sussex. He said it was "ridiculous" that people were bad mouthing the prince. He went on to say the duke is "super present" in Archie's life and said Harry works with many good charities and patronages that he takes very seriously. But Figueras made it clear that Harry definitely spends plenty of time with his son.
Meghan has taken some time off to spend with Archie, but Harry continues to work with various nonprofits and charitable groups on the royal family's behalf. He recently attended the queen's garden party without Meghan, but he was eager to welcome all of Meghan's invitees from her patronages as well. He's been working hard to continue to do good things for the royal family.
Check out The Cheat Sheet on Facebook!