Prince Harry Had 1 Heartwarming Piece of Advice To Give A Young Boy Who Lost His Mother
If anyone knows what it's like to lose a loved one, it's Prince Harry. Harry and his brother lost their mother, Princess Diana, when Harry was only 12 years old. And in the years that followed, Harry developed a rebellious attitude in response to having trouble dealing with the grief. Today, Harry has grown from his loss and developed into a respectable, dignified man. And now, he's helping others grow from their bad experiences, too.
After Diana passed away, Harry had a difficult time accepting the loss
When Diana was tragically killed in a car accident in 1997, Harry took the loss extremely hard. For years after that, Harry couldn't quite find his place in the world. He rebelled and was often photographed drinking and partying. He hated the royal spotlight and wished he didn't have a certain reputation to live up to. Harry knew he was smoking and drinking too much, and according to an interview with Newsweek from 2017, he was living in "total chaos."
Ultimately, Harry's older brother helped steer him back in the right direction
Although Harry bottled up his grief for nearly 20 years, he did have someone to lean on — his brother, Prince William. William and Harry were the only two who knew what the other was going through, but Since William was going to be king, he had even less freedom to lash out than Harry did. Harry told Newsweek that when he was 28, William suggested he seek professional help to manage everything that had happened to him. Harry consented, and today, he's almost a completely different person.
Recently, Harry reminded a young boy that despite his loss, things do turn around
When Harry was in New Zealand meeting some fans, he met a young boy and learned he had recently lost his mother. "Life will always be alright, you know that?" he said to the boy, according to Good Morning America. "I made it 34 years old, and life is great." After Harry got the help he needed, he realized he could use his status to do good in the world. He said in his interview that he loves doing charity work, meeting new people, and making them laugh. And for this boy, he likely made a world of a difference just from a few words.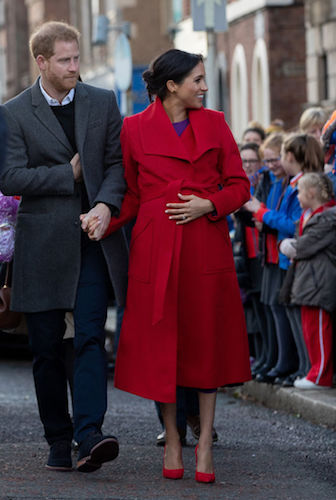 He noted that his 'beautiful wife' and 'baby on the way' show that everything turns out okay
Harry told the boy that his life his great, and he also mentioned why. "I have a beautiful wife and a baby on the way," he said. "Your life is going to be sorted. Don't you worry about that." Harry married Meghan Markle back in 2018, and now the two are expecting their first child in April. It's clear he has come a very long way since his mother passed. While the hurt of losing a loved one will always be with him, he's met and married the woman of his dreams, and she will be his rock through anything else he goes through in life. And it's heartwarming to see him pass his own story of overcoming grief down to someone younger.
Check out The Cheat Sheet on Facebook!