Prince Harry Inherited More From This Royal Than Prince William
Prince Harry and Prince William both inherited a sizable fortune following the passing of their mother, Princess Diana. But Harry actually received more money from his great grandmother, the Queen Mother, than William did. With William set to become the King of England someday, Queen Elizabeth Bowles-Lyon favored Harry for good reason.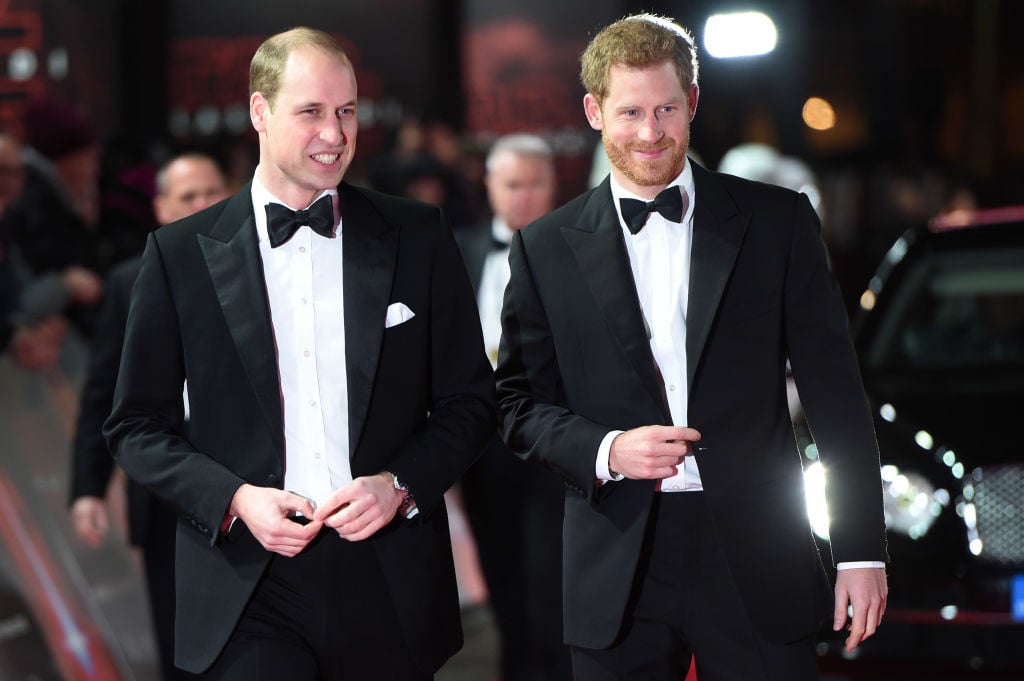 Queen Mother sets money aside for William
When she passed away in 2002, Queen Mother gave everything she owned to Queen Elizabeth II. Starting in 1944, however, Queen Mother began putting money in a private trust for her future grandchildren. By the time she neared the end, the fund had grown to $17.9 million and was supposed to be equally split between William and Harry. But after thinking about it for some time, Queen Mother opted to give Harry the majority of her vast fortune.
According to Latin Times, a good chunk of the wealth in the royal family stems from inheritance. In fact, William and Harry's fortunes mainly come from their late mom, Diana. Armed with that information, Elizabeth I understood that William would be much better off financially once he inherited the throne than Harry and decided to ensure that Harry was never wanting for money.
Prince Harry is currently the sixth in line to the throne, following Prince Charles, William, and the Duke of Cambridge's three children: Prince George, Princess Charlotte, and Prince Louis. With six people in front of him, it is highly unlikely that Harry will ever sit on the throne.
How much is Prince William worth?
Apart from everything he has inherited so far, William will get a considerable bump in pay once Charles takes the crown. When that happens, William will gain the title of the Prince of Wales, and part of his duties will include managing the Duchy of Cornwall.
This is a private estate that features thousands of acres and pretty much funds everything the Prince of Wales does. It is unknown how much William will earn from the estate, but Charles got around $27 million in 2018 alone. That will likely increase as the years go by, depending on when William gets his promotion.
The Duchy of Cornwall aside, William is already worth tens of millions of dollars. To date, William is estimated to be worth around $40 million, which is nothing to sneeze at. This fortune includes money he inherited from Queen Mother and his own mom, Diana.
It is believed that Prince William and Prince Harry received an estimated $12 million from their late mother. William also got a collection of Diana's personal items, including a wedding gown and some jewelry.
What about Prince Harry?
Although Harry's wealth is not greater than his older brother, he is still well off. In fact, experts believe that Harry's fortune is very close to his brother's at nearly $40 million. This is because he received the same amount of inheritance from his mother, as well as a good deal more from Queen Mother.
Prince Harry also had a career in the Army Air corps and earned about $50,000 to $53,000 a year. He retired from official military duty in 2015.
We still do not know how much Harry inherited from Queen Mother, but it is safe to say that it makes up a good chunk of his fortune.
Prince Harry also married a successful actress in Meghan Markle, who is also worth millions of dollars. While the marriage has given Harry a good boost, he will never catch his brother once Charles inherits the crown.
That said, the Duchy of Cornwall currently funds a good portion of Harry's expenses and will likely continue to do so even after William takes over.
The royal family has not commented on the reports surrounding Prince William and Prince Harry's respective fortunes. In total, the royal family is worth around $88 billion, so even if Harry is not the richest royal on the block he is never in any real trouble. Coupled with Markle's earnings, the Duke and Duchess of Sussex are sitting well as they adjust to life as new parents.