Prince Harry Just Gave the Biggest Hint That He's Ready to Retire From Royal Life
Find out why fans are convinced Prince Harry is ready to quit royal life.
No one really knows what it's like to be under constant scrutiny quite like the royal family. Prince Harry has been making waves with the media lately, taking action by filing a lawsuit against famous UK newspaper The Daily Mail for their relentless negative coverage of Meghan Markle ever since the pair got married.
Prince Harry has made statements showing his disgust for the way the media has been choosing to portray Markle as his wife and as a mother. He went so far as to state that it's eerily similar to how they chose to portray his mother, the late Princess Diana.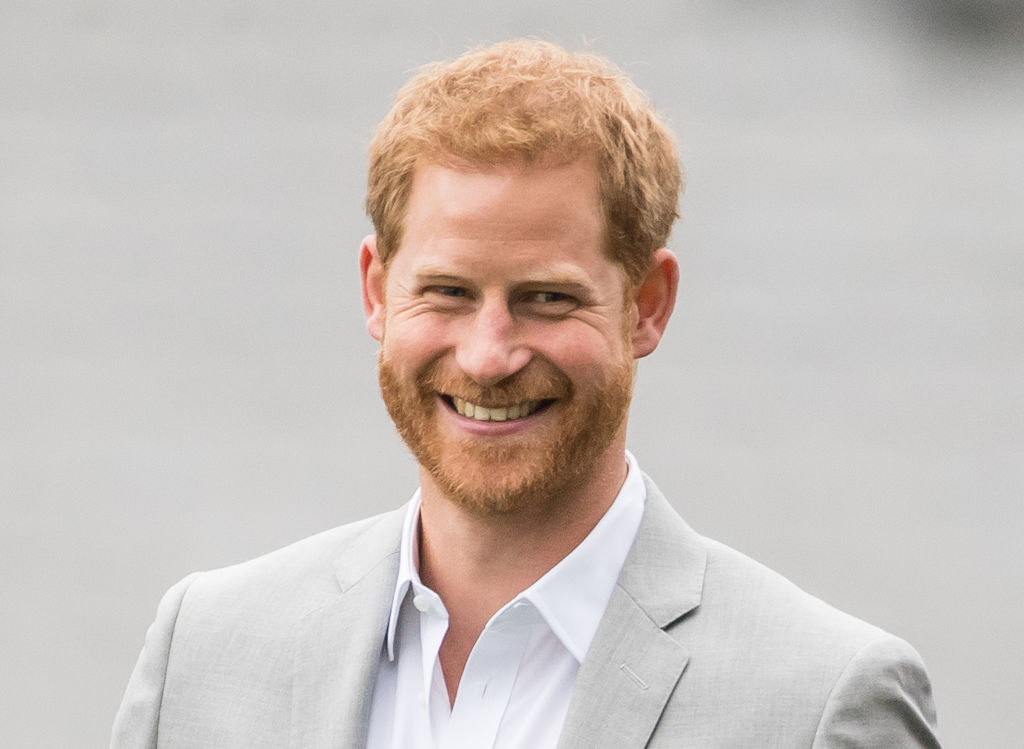 What is this feud leading up to for Prince Harry? It could be that all of the hate his family is receiving could trigger an early retirement from the royal life he's led his whole life. The Duke and Duchess of Sussex have already moved further away from the rest of the royal family, so it makes sense that they're trying to lead a more private life.
This isn't the first time Prince Harry has bashed the media
After his mother passed away, Prince Harry took a lot of heat from the media in his teen and young adult years. Always referring to him as a "wild child," the press painted Prince Harry as a problem in the royal family, not someone to be admired.
At one point, Prince Harry even got into a small scuffle with a photographer trying to photograph him leaving a nightclub. Since he and Duchess Meghan got married last year, members of Markle's family, including her estranged father, have been conducting paid interviews with the media against Markle's wishes.
The Daily Mail even published a private letter that she sent to her father, stating that she didn't approve of the interviews he's been doing and asking him to respect her privacy. The published letter is a huge part of their lawsuit against the company.
Why Prince Harry takes the media so seriously
While many famous people make public statements about ignoring negative headlines from the press, Prince Harry has always chosen to instead fight back against them. He takes it so seriously because, like many others, he believes the intensity of the royal family's press following was the cause of his mother's death. Princess Diana had found herself in a car chase trying to escape being followed by the paparazzi when she was struck by another vehicle.
Prince Harry has been recently vocal about how the way the media has been attacking Markle lately reminds him way too much about how his mother's life was cut short in much the same way. It stands to reason that he would sooner take a step back from his role as a member of the royal family than let the same thing happen to his wife.
Would Prince Harry actually retire from royal life?
It's hard to say. The biggest thing he'd gain from choosing to retire from royal life is his family's hopeful freedom from the eyes of the public. But even that's not a guarantee, as the paparazzi can choose to photograph whomever they'd like.
The downside of stepping away is he would lose access and funds for the many charities that he and Markle support, as well as the opportunity to travel as much as they do now. If they're not active royals, they'll lose the lifestyle they lead now as well as taxpayer money could no longer support them.
Being a member of the royal family gives Prince Harry a platform from which to express his views and share support for charitable organizations, and with how active he and Markle have been with their favorite charities, it would be a hard thing to give up while they're still young and able to enact change as much as they can. But it certainly wouldn't be surprising if the media continues the way they're heading.