What Will Happen if Prince Harry Wins the Lawsuit Against the British Media?
Prince Harry is fed up, but really who can blame him? For the past year, he and his wife have been abused in the media in a way that would drive anyone insane.
For the most part, Meghan Markle and Prince Harry have behaved like the sophisticated royals that they are and ignored the rumors that certain outlets have been spreading. But now, the gloves are coming off.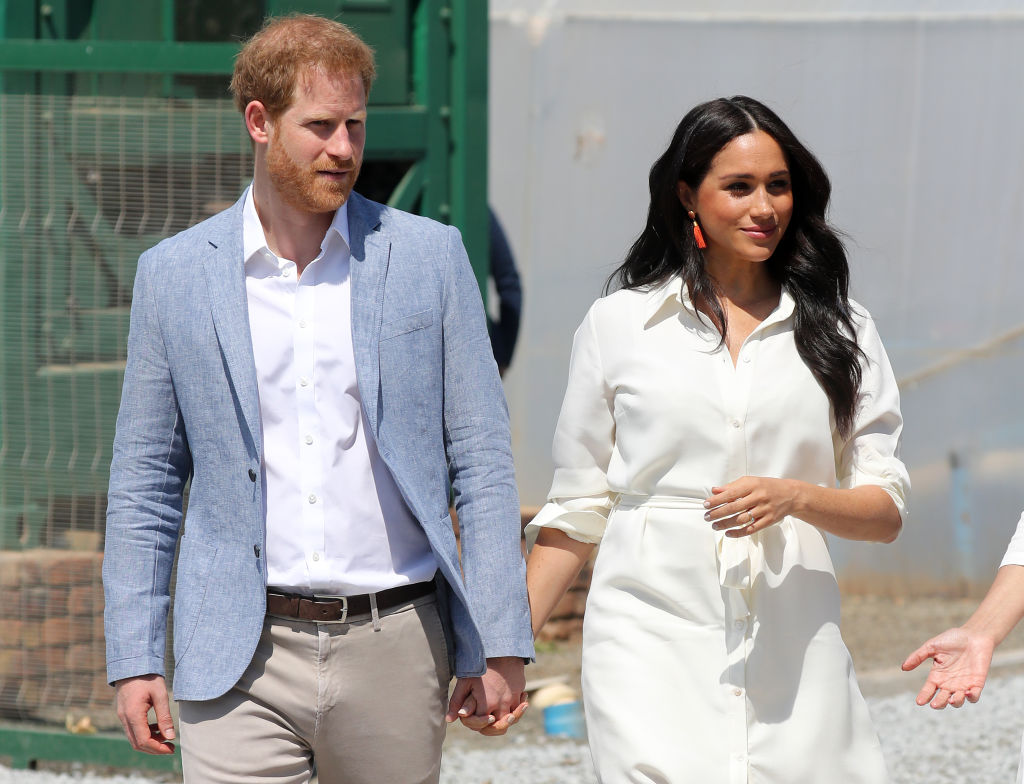 While Harry and Markle may not be able to respond to every claim that has been made about them, they can and are doing the next best thing…suing.
Harry's lawsuit against the media
Last week, Harry announced that he and his wife would be taking action against the parent company of Mail on Sunday.
"As a couple, we believe in media freedom and objective, truthful reporting," he wrote. "We regard it as a cornerstone of democracy and in the current state of the world – on every level – we have never needed responsible media more."
"Unfortunately, my wife has become one of the latest victims of a British tabloid press that wages campaigns against individuals with no thought to the consequences – a ruthless campaign that has escalated over the past year, throughout her pregnancy and while raising our newborn son."
He, then, pointed out that lies spread in the media have longlasting effects.
"There is a human cost to this relentless propaganda, specifically when it is knowingly false and malicious, and though we have continued to put on a brave face – as so many of you can relate to – I cannot begin to describe how painful it has been. Because in today's digital age, press fabrications are repurposed as truth across the globe," he continued. "One day's coverage is no longer tomorrow's chip-paper."
"Up to now, we have been unable to correct the continual misrepresentations – something that these select media outlets have been aware of and have therefore exploited on a daily and sometimes hourly basis."
He announced that he was suing the publisher for printing illegally obtained material.
"This particular legal action hinges on one incident in a long and disturbing pattern of behaviour by British tabloid media," he wrote. "The contents of a private letter were published unlawfully in an intentionally destructive manner to manipulate you, the reader, and further the divisive agenda of the media group in question. In addition to their unlawful publication of this private document, they purposely misled you by strategically omitting select paragraphs, specific sentences, and even singular words to mask the lies they had perpetuated for over a year."
What will happen if Prince Harry wins the lawsuit?
This isn't the first time that the royal family has sued the media. Harry's brother, William, actually sued French magazine, Closer, after it published topless pictures of his wife, Kate Middleton, in 2012. As a result, the pair was paid $112,800, which ultimately isn't a lot of money to make up for having topless photos of a royal floating around.
In this case, Harry certainly isn't after money, in fact, according to Insider, he plans to donate any money that he wins in the suit to an anti-bullying charity.
But other than monetary gain, there isn't much that Harry can win from this suit.
These outlets have already proven that they don't particularly care about being sued.
The Mail on Sunday was already sued by Prince Charles in 2005 for publishing pages from his personal journal. And now they have done almost the same thing to Markle, which proves they value the story over the possible trouble they may get in for publishing said story.
So, while this suit could lead to a win for Harry, it will probably be more symbolic than anything.