Prince Harry and Meghan Markle Accused of Disrespecting the Queen by Rejecting Her Invitation to Balmoral
Did Prince Harry and Meghan Markle really snub Queen Elizabeth's invitation to holiday in Balmoral? If true, many believe it's a disrespectful move on the part of the Sussexes, especially given their flimsy excuse for rejecting the offer.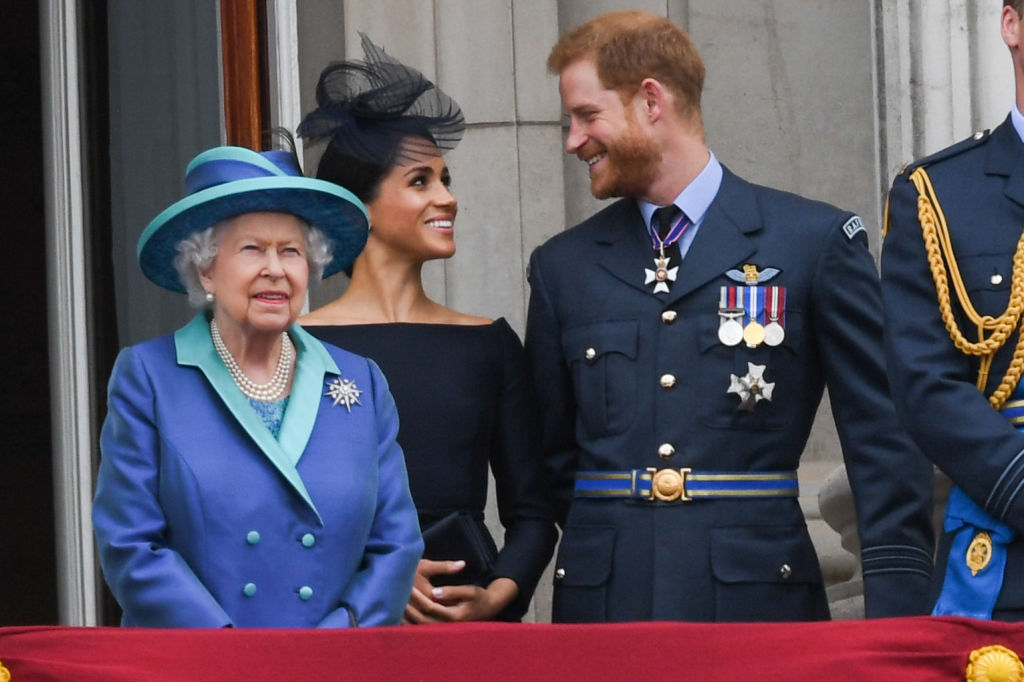 Prince Harry and Meghan Markle reportedly snubbed the Queen
According to a report from The Sun, Prince Harry and Markle have turned down the Queen's offer to stay at her Scottish estate, where she spends two months in the summer. The Queen extends the invitation to all of her family, but the Sussexes declined.
The reason, they say, is because four-month-old Archie is too young for the trip.
A source told The Sun: "Harry and Meghan had no plans to go to Balmoral this summer as they felt Archie was too young." The insider noted: "It's a bit odd, as his age didn't stop them taking him to Ibiza for a week and then to see Elton John in France.
The Queen was reportedly 'disappointed'
Naturally, Prince Harry and Markle's decision to turn down the invitation left the Queen "disappointed." The insider noted that the trip shouldn't be an issue of privacy, as Prince Harry recently noted in response to the controversy over his family taking private planes.
The source shared: "If they want privacy or protection — which was Harry's excuse for taking private jets — there is no more protected or private holiday destination than the Queen's Scottish home. It's all very hunting, shooting, fishing up at Balmoral, so maybe that put Meghan off."
The insider added: "She has never been to Balmoral and the Queen was disappointed they're not going."
Markle didn't go last year because she was pregnant with Archie.
Prince William, Kate Middleton and their children, Prince George, Princess Charlotte and Prince Louis, visited the Queen in Balmoral last month. The Cambridges took a commercial flight.
Prince Harry explained the need to take private flights
Prince Harry and Markle recently came under fire for taking four private flights in 11 days. Harry addressed the controversy during his recent appearance in Amsterdam to launch a sustainable travel initiative called Travalyst.
When asked about the use of private jets, Prince Harry noted that the decision comes down to security reasons. He explained: "I came here by commercial. I spend 99 percent of my life traveling the world by commercial."
He further defended the decision to take private jets, noting: "Occasionally, there needs to be an opportunity based on a unique circumstance to ensure my family are safe and it's genuinely as simple as that. But as I said in my speech, for me, it's about balance."
During his speech about the initiative, he remarked: "We can all do better," adding, "And while no is perfect, we are all responsible for our individual impact. The question is what we do to balance it out."
Did Prince Harry and Markle disrespect the Queen?
Many royal fans weighed in on the news that Prince Harry and Markle snubbed the Queen's invitation, with one Twitter user remarking: "Bloody ungracious pair of would be 'prima donnas'" and another noting: "How dare they disrespect our Queen like this?"
Not everyone believes the rumors, however, as one Twitter user remarked: "How do we even know that Harry & Meghan haven't been to Balmoral or won't be going? These papers only print lies from their make believe sources."