Prince Harry, Meghan Markle, and Baby Archie Were Seen Having a 'Low-key' Lunch at a Pub
As of late, Prince Harry and Markle have been MIA. But on Aug. 25, they stepped out with their son, Archie Harrison Mountbatten-Windsor, for a "roast dinner" at a local pub.
A few eyewitnesses shared the details in a new report and, honestly, the lunch date sounds pretty freakin' cute.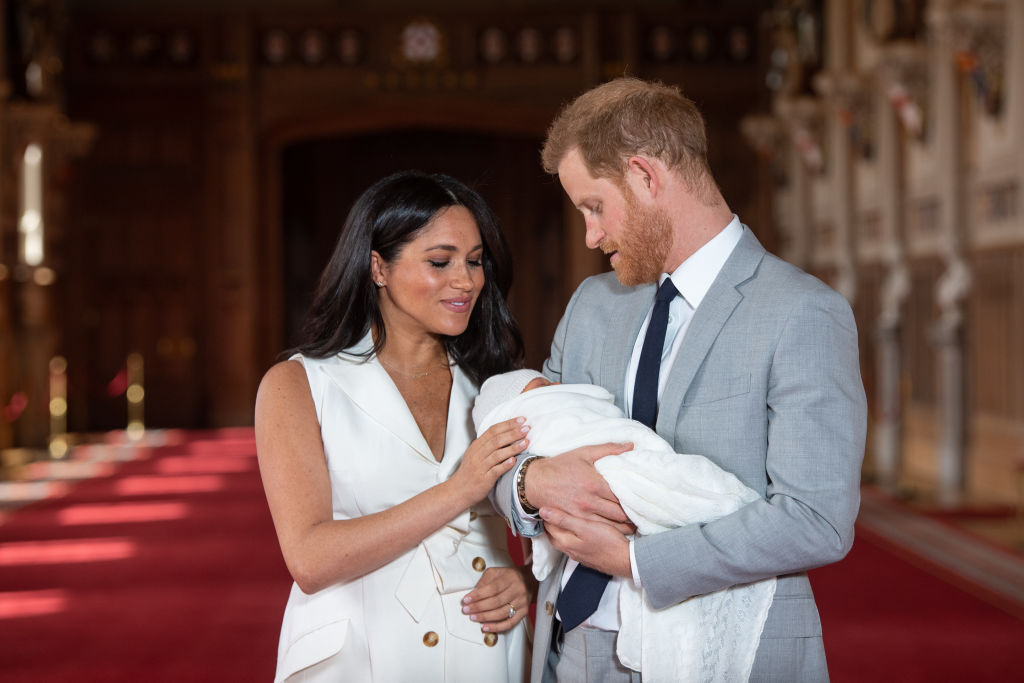 Inside the lunch date
According to The Sun, the family enjoyed a £15 ($18.32) Sunday roast at The Rose and Crown in Berkshire's Winkfield village. Prince Harry reportedly sipped on a couple of pints of beer, while Markle had what appeared to be water. They were also with royal protection officers who "kept watch" during the meal.
"They were on a table with, I presume, a private secretary," an eyewitness said. "Meghan was cradling Archie most of the time. The little lad was as good as gold, I didn't hear him cry once while he was there. No other customers recognized them. The staff clearly knew who they were but kept the service low-key."
The source added that Prince Harry and Markle were seemingly in good spirits and enjoying their time out as a family. 
"They just chatted away like any normal couple and were laughing a lot," they added.
"After the controversy they have been attracting they were getting their feet back on the ground with pub grub like millions of ordinary folk – and it was nice to see," the source concluded.
What controversy?
In case you missed it, the Duke and Duchess of Sussex recently faced widespread criticism from the British media for using a private jet to fly to Ibiza and Nice. The couple hit the locations for a family vacation with their son.
In response, a bunch of celebrities jumped to defend the royal couple, including Elton John, who claimed that he had actually paid for the private flight.
"I am deeply distressed by today's distorted and malicious account in the press surrounding the Duke and Duchess of Sussex's private stay at my home in Nice last week," he wrote in a statement shared to Instagram. "Prince Harry's Mother, Diana Princess Of Wales was one of my dearest friends. I feel a profound sense of obligation to protect Harry and his family from the unnecessary press intrusion that contributed to Diana's untimely death."
"After a hectic year continuing their hard work and dedication to charity, David and I wanted the young family to have a private holiday inside the safety and tranquility of our home. To maintain a high level of much-needed protection, we provided them with a private jet flight," he continued.
John went on to urge the press to "cease these relentless and untrue assassinations on their character that are spuriously crafted on an almost daily basis."
More on their family vacation
Criticism aside, it sounds like the Sussexes had the best time on their trips. Hello! and The Mirror report that they stayed in a "secluded villa" in Ibiza, where they relaxed and took in scenic views. Later, they jetted off to France, where they spent even more time kicking back.
Now that they're all rested and reenergized, maybe we'll see more of them soon.