The Real Reason Prince Harry and Meghan Markle Don't Want to Know Their Baby's Gender
Prince Harry and Meghan Markle's pregnancy and birth plan have a mix of modern and vintage traditions. And although the Duchess of Sussex has made some big changes to royal pregnancy protocol — she reportedly hired a doula and has received multiple acupuncture treatments — some are most shocked to learn that Meghan Markle and Prince Harry don't want to know their baby's gender ahead of their due date.

Up ahead, we deep dive into the royal family's gender reveal traditions, including why the Duke and Duchess of Sussex have decided to wait to find out whether they are having a boy or girl.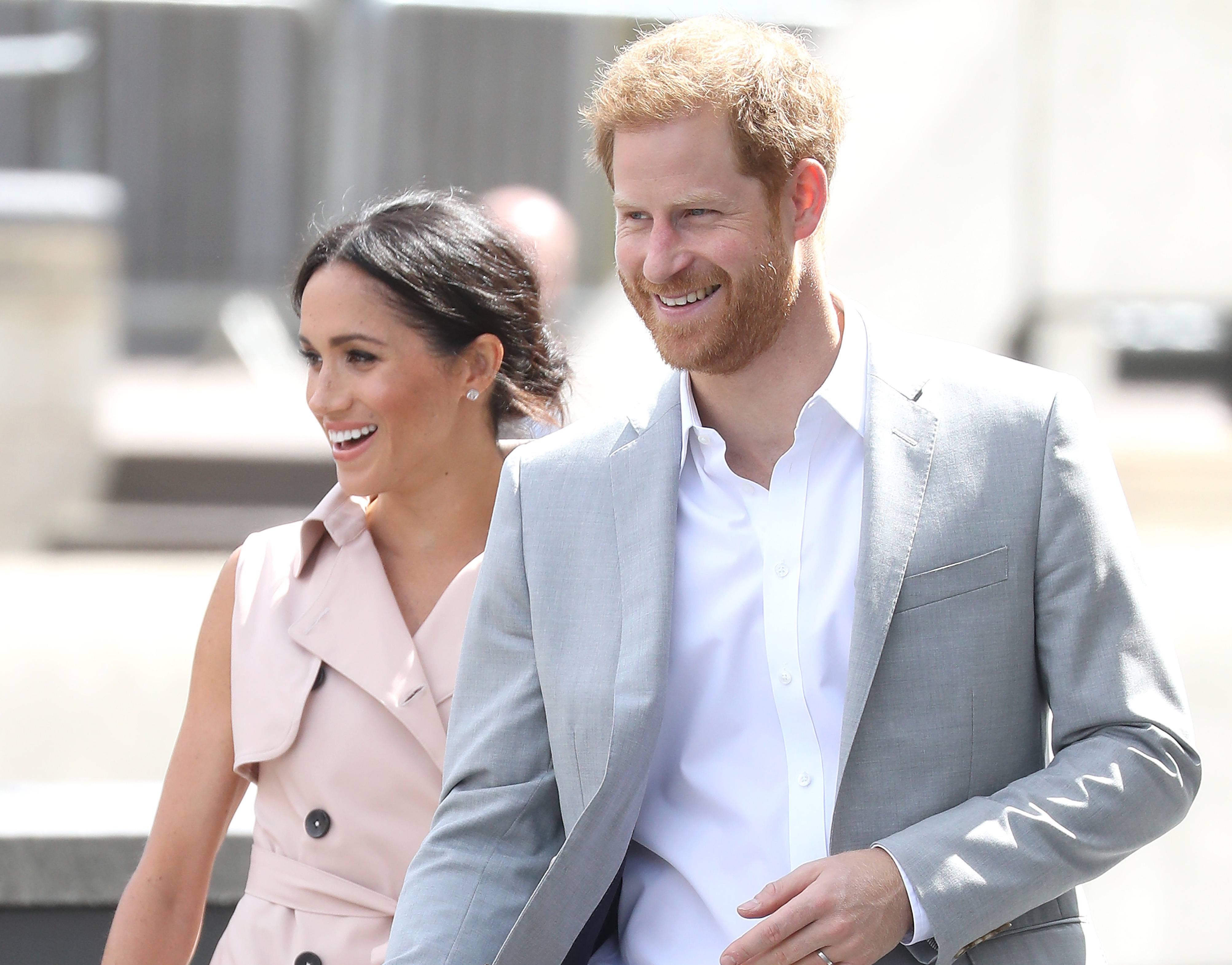 Prince Harry and Meghan Markle don't know their baby's gender

Some early reports speculated that the Duke and Duchess of Sussex might have found out their royal baby's gender at around the 20-week (or earlier) mark. However, while on a recent royal engagement, Meghan Markle shared that she and Prince Harry don't actually know their baby's gender … and won't find out until his or her arrival.

English and royal traditions

In England, it's not uncommon to find out the gender of your baby ahead of time. However, the tradition is more widely recognized in America. In fact, England only recently got on board with the popular gender reveal parties that have become just as important as baby showers in the United States.

With that said, the Duke and Duchess of Sussex have decided not to find out the sex of their baby until its spring due date. Doing so is a little too modern for their old school customs and goes against the royal family's deep-rooted traditions.

Rumor has it, Princess Diana knew Prince Harry's gender before his arrival on September 15, 1984.

They want it to be a surprise

Despite her American citizenship, Meghan Markle has fully immersed herself in royal life. And, although some of her birth plan goes against some royal protocol, this is one tradition she seems to be excited about. While on a recent engagement to the Endeavour Fund Awards earlier this month, the Duchess of Sussex said "we don't know" when asked about Baby Sussex's gender. "We decided to keep it a secret," Her Highness confirmed.

They planned a gender-neutral nursery

Since the royal parents-to-be have decided to wait to find out whether they will be girl or boy parents, they are keeping the nursery at their new Windsor home — Frogmore Cottage — gender neutral. The Duchess of Sussex has reportedly worked hard to design the space (she even used to a mood board to help draw inspiration for the room) and plans to add pops of blue or pink once Baby Sussex makes an appearance.

While the full details of the nursery haven't been disclosed, the Duchess of Sussex has requested eucalyptus-infused paint to bring a sense of calm to her baby's abode and the Duke of Sussex is busy making sure it has the best high-tech equipment so that they can monitor baby from one of their estate home's 10 rooms.

They both want a daughter

The Duke and Duchess of Sussex will be happy with a son or daughter, but both have brought up their wish for a daughter. Before joining the royal family, Meghan Markle shared that she already has a special gift for her future daughter. In celebration of Suits season three, the former American actress invested in a Cartier French Tank watch. "When I found out Suits had been picked up for our third season — which, at the time, felt lie such a milestone — I totally splurged and bought the two-tone version," the duchess told Hello! Magazine. To make the piece even more special, she engraved the watch with "To M.M. From M.M." in honor of her hard work. "I plan to give it to my daughter one day," she explained.

Prince Harry allegedly wants to be a girl dad. While touring Australia last year — on the heels of their pregnancy announcement — a fan told Prince Harry, "I hope it's a girl!" He replied, "So do I!"

Check out The Cheat Sheet on Facebook!