Prince Harry and Meghan Markle Are Beefing Up Frogmore Cottage Privacy, Adding Outdoor Entertainment Space
Prince Harry and Meghan Markle are doing some more home improvements to their Frogmore Cottage, with a new outdoor entertaining space being added. They're also increasing their home's privacy with a massive hedge that will be planted on the property.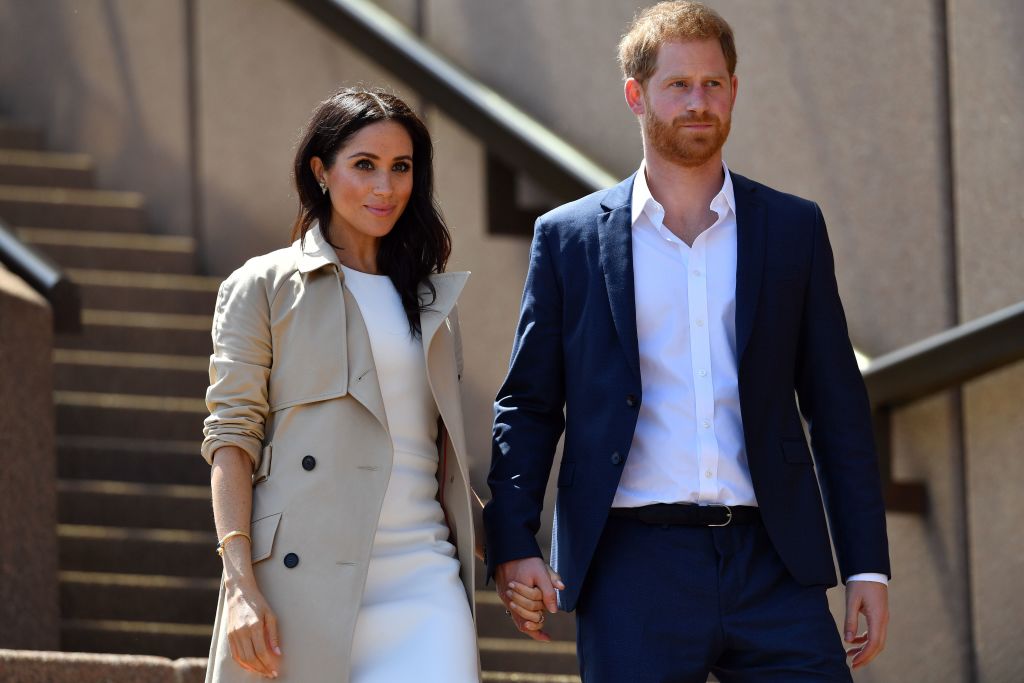 Frogmore Cottage renovations were completed before
For those royal fans keeping track of such things, there were a number of massive home renovations done to Frogmore Cottage before Prince Harry and Meghan Markle moved in, prior to the birth of their baby, Archie.
Not uncommon, the home renovation projects were delayed about four weeks. A source told The Sun earlier this spring: "It's been all hands to the pump. The builders have worked all week whatever the weather. But they keep making changes, particularly on the layout."
The couple was reportedly "quite demanding," but the source noted that "was understandable as what homeowner doesn't want their house to be perfect?"
The insider added: "Given the scale of the project, a three or four-week delay isn't too bad. The couple are pleased with how it's all going."
What renovations have been made to Frogmore Cottage?
A Buckingham Palace source told PEOPLE in June some of the updates that were done to the home, such as "redecorating the exterior doors, windows and walls and upgrading some of the outbuildings — while also re-landscaping the garden and adding some extra garden lighting too."
There were also reported upgrades to the kitchen, bathroom, wardrobes, and flooring, as well as structural updates, replacement heating and electrical systems, and new gas and water mains.
The improvements continue
The couple has a few more projects for their home planned, including the planting of a "privacy hedge," which would offer additional protection from those walking along the public footpath that is near the home.
In May it was reported that the Frogmore Estate and gardens were open to the public for a three-day charity event and visitors were attempting to take pictures and "peer into" the windows at Frogmore Cottage.
While the hedge should assist in curbing curious eyes from sneaking a peek at their home, the Sussexes also have a fun outdoor addition for entertaining — an "outdoor seating and cooking area" that includes a hand-built BBQ, which a royal source notes is "very nearly finished."
The source shared: "Living in the countryside, the Duchess feels that the outside is just as important as the inside especially in the summer when relaxing in the garden. As part of the large scale development of Frogmore Cottage, it was suggested that the Duke and Duchess wanted a cozy outdoor area where they could entertain guests and allow them to relax."
The insider added: "It is perfectly placed so it is in keeping with the special listed character of Frogmore Cottage and looks out onto a lovely countryside garden, complimenting the orangeries. The area includes a new patio deck with hand-built outdoor BBQ. Cozy outdoor seating also gives give them a perfect place to host their family and friends."