Prince Harry and Meghan Markle's Body Language Says A Lot About Their Relationship
Prince Harry and Meghan Markle haven't even been married for a year, but there have already been plenty of rumors surrounding the couple. Some wonder if they're actually in love or married for the wrong reasons. Some have expressed that they don't feel like Meghan truly loves her husband. But one body language expert finally weighed in on what Meghan and Harry's movements, eye contact, and more says about their relationship.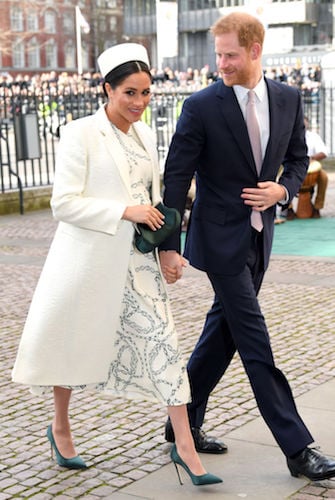 Meghan and Harry have had a whirlwind romance
Things have definitely moved quickly for this royal couple. Meghan and Harry first met back in 2016, and there was an instant connection between the two. They dated for about a year and half before Harry romantically proposed while the two were making dinner. In typical royal fashion, the couple didn't have a very long engagement. They planned a royal wedding in about six months, and they'd expressed a great interest in starting a family soon after they wed. Nobody could have imagined that the couple would get pregnant so soon. By October 2018, Kensington Palace announced that Meghan and Harry would welcome their first child in spring 2019.
The couple seems to hardly leave one another's side
Ever since they were married, Meghan and Harry have been two peas in a pod. Whenever they attend royal engagements together, they stick very close to one another and aren't afraid of PDA. The couple is almost always holding hands, and if they aren't, they're connected in some way. Harry might have his hand on Meghan's back or the two might be interlocking arms. Either way, they're always very close. Plus, Meghan seems to frequently be photographed staring lovingly at Harry whenever he's speaking — when others' eyes are on him, so are hers.
A body language expert says all of their mannerisms show they're extremely in love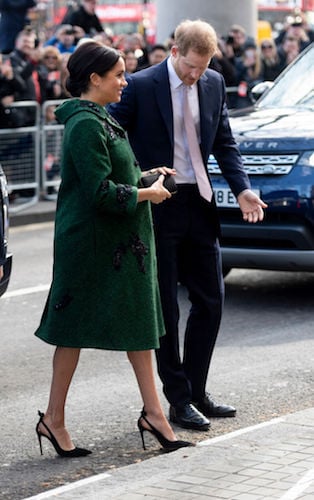 When it comes to Meghan and Harry's relationship, people have definitely questioned the couple's motives. However, according to a body language expert, the two appear to be very in love. According to Women's Health, relationship expert Jane Greer took a look at Meghan and Harry's body language when they're together, and the consensus was that things are going well between them. "They're in unison, from their similar clothing colors to their hands together," Greer told the magazine. Greer also said that their locked gaze and mirrored stances while they walk shows "their harmony is evident." Whenever Harry places his hand on Meghan's back, Greer says it shows that he's guiding her and she feels confident in relying on him.
The public never questioned the love between Prince William and Kate Middleton
When it comes to Meghan and Harry's relationship, people have questioned whether the love between the two is real. However, the same thing can't be said for William and Kate. It's possible that since William and Kate dated for so long before they married, people never felt they needed to question the love between them. But why doesn't the public trust Harry and Meghan's relationship in the same way? It could be that since things moved so quickly for them, people worried they married too soon. However, the expert says things appear to be peachy, so we should trust that the two are in love.
Check out The Cheat Sheet on Facebook!