Prince Harry and Meghan Markle Reportedly 'Built a Fortress' at Frogmore Cottage
Prince Harry and Meghan Markle want to protect their first chil­­d as much as possible, as Harry knows all too well the gl­­are of the spotlight when you're a member of the royal family. While a move to Frogmore Cottage got the couple a bit further from the public gaze, it's reported that their home is a "fortress" that provides maximum protection.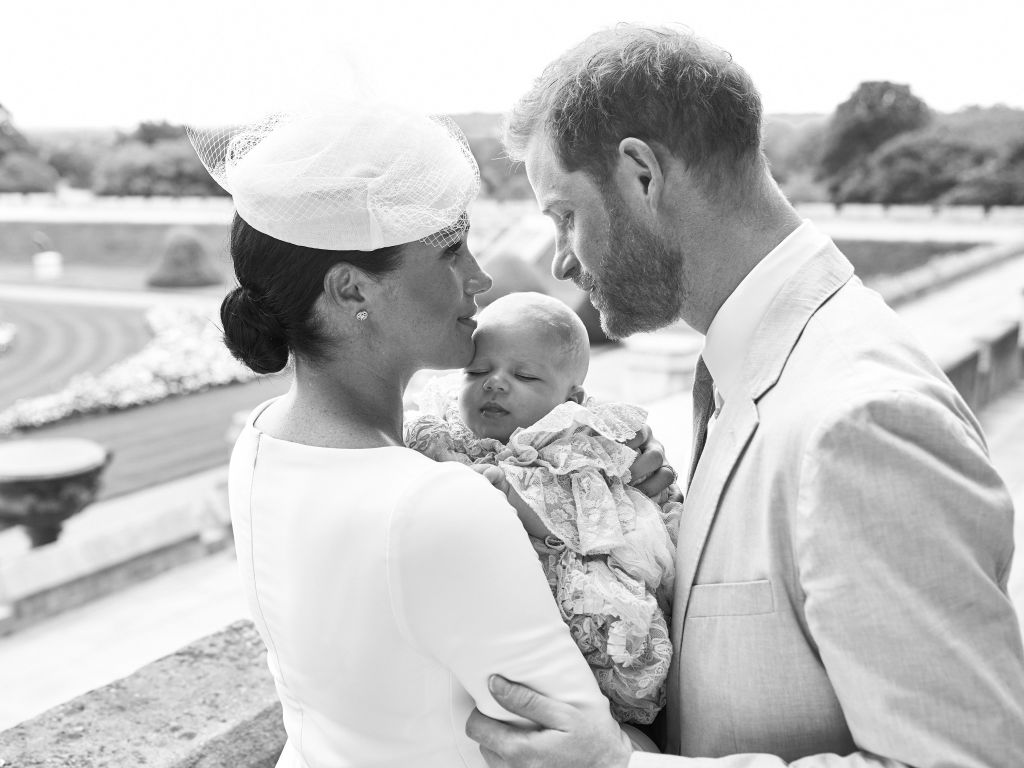 The couple made the move to attempt an 'ordinary' life
Prince Harry and Markle have their work cut out for them in providing an "ordinary" life for Archie, but feel it's worth the extra effort. Royal correspondent and author Katie Nicholl shared with Entertainment Tonight that a "close friend" of the couple told her the couple's intentions.
Nicholl noted: "I think the couple are determined for Archie to have as normal a life as possible. You have to remember that Prince Harry grew up very much in the spotlight, never far away from the gaze of the camera. And at points in his life that has been something, he has resented."
She continued: "And my understanding is that at Frogmore they have essentially built a fortress. One of their closest friends told me it was their oasis, their sanctuary, where they're going to raise their child away from the spotlight."
Frogmore Cottage provides some solitude
Prince Harry and Markle's home is reportedly giving them the space they need from the public, as Nicholl explained: "They are tucked away there, they are set in acres of beautiful green space. You cannot get close to the property and behind the walls of Frogmore Cottage, Archie is enjoying, albeit a privilege lifestyle, a remarkably ordinary lifestyle."
She noted: "There hasn't been a team of maternity nurses and night nurses and staff on call to cater for their every whim."
Frogmore Cottage renovations used taxpayer money
The couple came under fire for the recent renovations made to Frogmore Cottage, which included increased security, as the cost to taxpayers was £2.4 million. Prince Harry and Markle went on to have a private ceremony for Archie's christening, which upset fans who believed the couple, if using taxpayer money for home improvements, shouldn't be afforded that level of privacy.
A statement from Buckingham Palace explained: "Archie Harrison Mountbatten-Windsor will be christened in a small private ceremony by the Archbishop of Canterbury in the Private Chapel at Windsor Castle on Saturday, July 6. The Duke and Duchess of Sussex look forward to sharing some images taken on the day by photographer Chris Allerton."
The statement further noted: "The godparents, keeping with their wishes, will remain private."
Prince Harry is 'fiercely protective' of Archie
It's no surprise that the couple wants to keep their baby out of the spotlight and give him a normal upbringing, but it was recently reported just how important this is to Prince Harry.
A royal insider told Daily Express that, "with the exception of his time in the forces Harry has lived his entire life in the goldfish bowl of public scrutiny." The insider noted: "And, although he recognizes his duty, he is fiercely determined to protect his newborn from the glare of public opinion which he has had to bear — which became especially oppressive when he lost his mother Diana."
The insider explained how difficult it was for Harry and William "to go through that unbearable grief [of their mother's passing] not in private but before the eyes — and camera lenses — of the entire world. He was just a kid and he hated it."
As a result, the insider noted, "Harry is fiercely protective of Archie and has promised him he will never have to go through that. Of course, Meghan, who has lived a large part of her life in front of cameras, agrees wholeheartedly. He'll basically protect Archie with his life."