Prince Harry and Meghan Markle Deny Issuing Strict Rules for Frogmore Cottage Neighbors
Anyone who saw the rules that Prince Harry and Meghan Markle reportedly issued for their Frogmore Cottage neighbors likely thought it was a bit off-brand. Given their desire for privacy, however, it seemed as though the strict demands might be true, but the couple has shot down this report, via a statement from Buckingham Palace.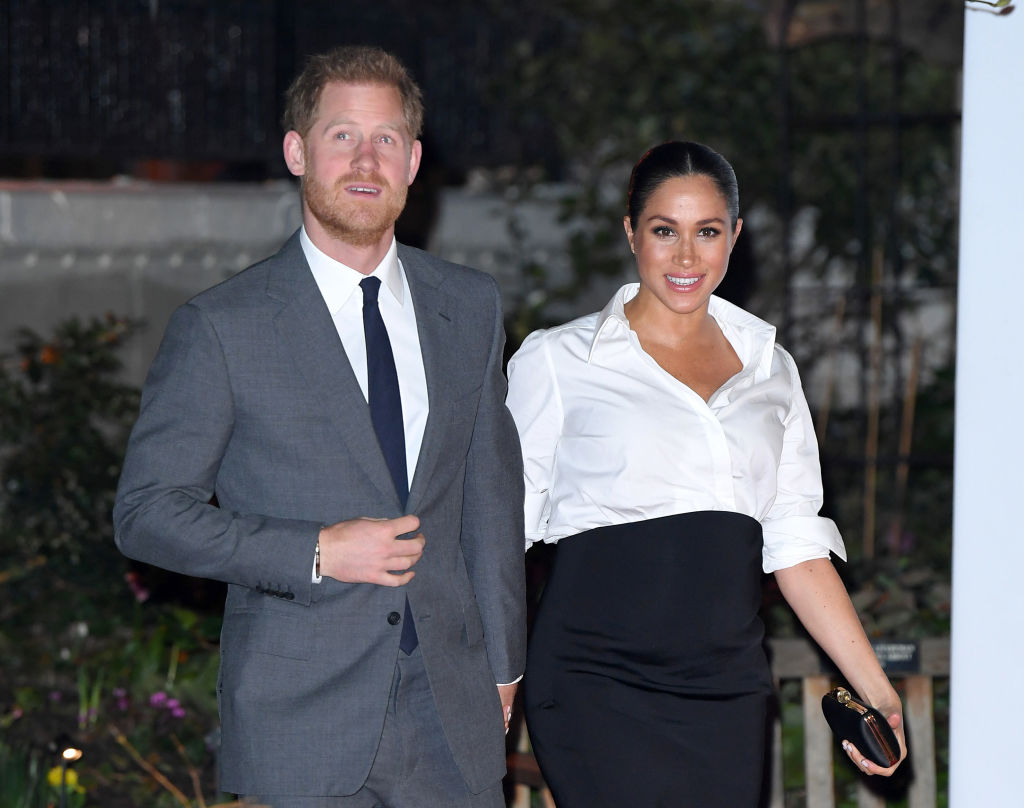 The list of rules included how to act around Prince Harry and Markle
The details of the couple's specific rules for their Frogmore Cottage neighbors started making the rounds and, quite honestly, sounded a bit insane.
According to The Sun, Prince Harry and Meghan Markle's neighbors reportedly attended a residents' meeting and received a list of "do and don't commandments" that instructed them how to behave around the royals.
That included rules such as not to "approach or instigate conversation" if they happened to cross paths with the royals, but residents would be allowed to "say 'Good Morning' or some other pleasantry if they speak to you."
The neighbors were also advised not to "pet or stroke their dogs, even if they come over to you," and to never "offer to walk their dogs" or "ask to see baby Archie or offer to babysit." They were also instructed not to "post anything through the letterbox of Frogmore Cottage."
The report included the neighbors' reactions
As you can imagine, having these overly strict rules were shocking to those in the neighborhood. One neighbor told The Sun: "It would be funny if it wasn't so over the top. Even the Queen doesn't demand this."
Another neighbor shared, "It's extraordinary. We've never heard anything like it," adding, "Everyone who lives on the estate works for the royals and knows how to behave respectfully. We aren't told how to behave around the Queen like this. She's very happy for people to greet her."
Buckingham Palace denies Harry and Markle's involvement
According to Sky News, Buckingham Palace issued a statement denying that Prince Harry and Meghan had anything to do with the "commandments."
A Buckingham Palace spokesperson shared: "The Duke and Duchess didn't request this, didn't know about it, and had nothing to do with the content or guidance offered."
Additionally, The Sun reports that Buckingham Palace "insisted the request had come from an 'overly protective palace official' — without Harry and Meghan's knowledge."
Where did the rules come from?
Royal commentator Ingrid Seward shared her perspective on the distribution of these rules, noting: "It sounds as if Harry and Meghan's incessant demands for privacy means that palace officials are second-guessing what they might want."
She continued, "It's odd because it's just good manners to engage your neighbor in conversation in a pleasant way. It's a very normal British thing to say 'Good Morning' and pat a dog."
Seward further shared: "The Queen always chats to neighbors and even has tea with people on the estate as she's very friendly with them. The 'not petting the dog' is particularly strange. Maybe Harry doesn't want people approaching them and using their dogs as an excuse to talk."