Did Prince Harry and Meghan Markle Seek Publicity Advice from George Clooney?
The Duke and Duchess of Sussex are officially separating from Prince William and Kate Middleton's royal court. Last week, Buckingham Palace confirmed the royal split with an official statement explaining how Prince Harry and Meghan Markle plan to hire a new communications staff to help support them as they become their own household.

While the exact details of their new team is still under wraps, Prince Harry and Meghan Markle have reportedly already hired their new Head of Communications, Sara Latham. And, according to reports, their good friend George Clooney might have had something to do with it. Are Prince Harry and Meghan Markle seeking publicity advice from the American actor? Find out, ahead.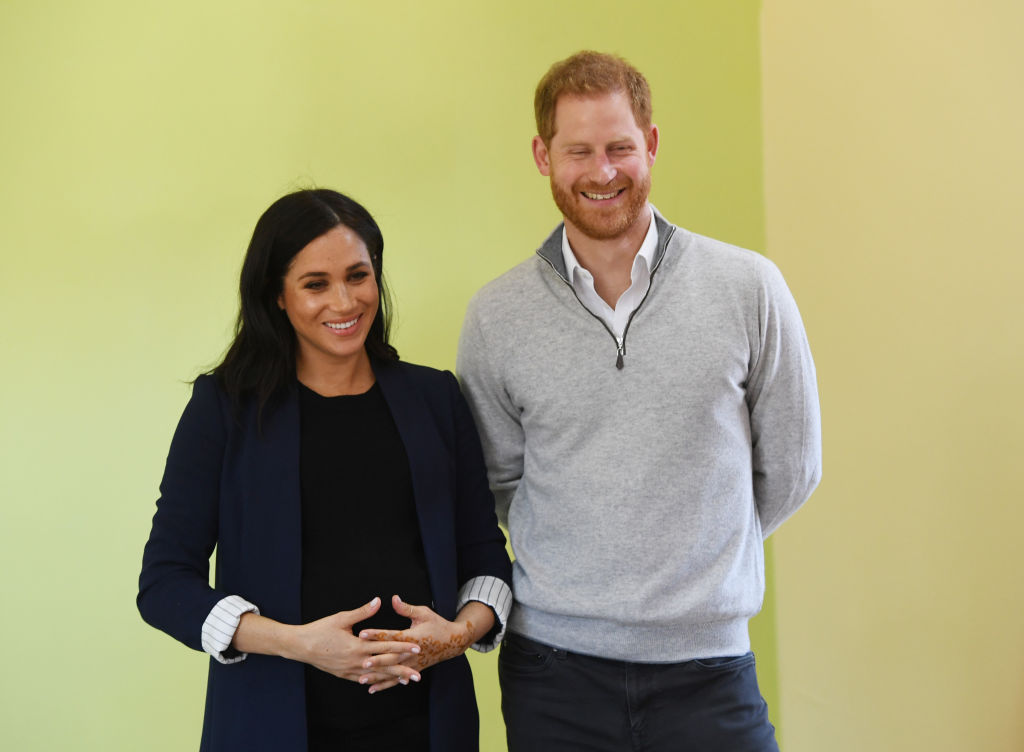 Prince Harry and Meghan Markle's relationship with George Clooney

It's no secret that Prince Harry and Meghan Markle are fond of George Clooney and his wife, Amal. The Clooneys both attended the Duke and Duchess of Sussex's royal wedding last spring and Amal even joined Meghan Markle in New York in February for her lavish $200,000 baby shower. Additionally, the parents-to-be have joined George and Amal Clooney at their Lake Como house.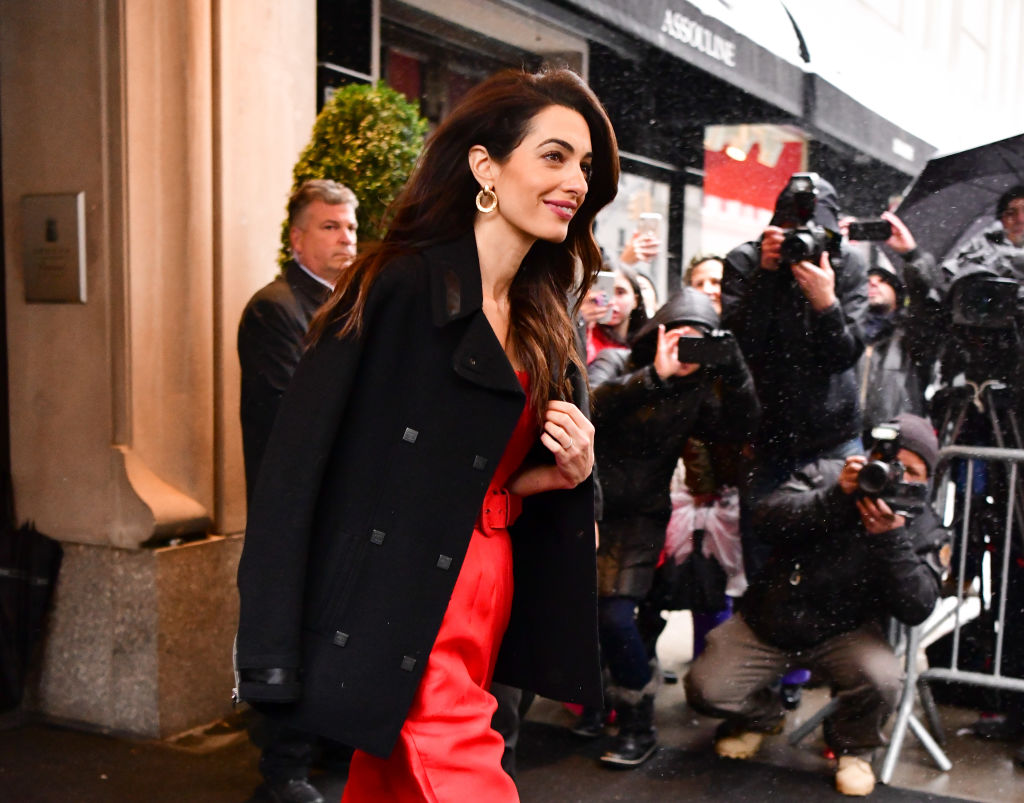 That said, their relationship goes beyond royal celebrations and weekend getaways. In addition to spending some quality time with the Duke and Duchess of Sussex, George Cooney might have also offered them publicity advice — or at least steered them in the right direction.

George Clooney introduced them to Sara Latham

Following confirmation of their Kensington Palace split, news of Prince Harry and Meghan Markle's Head of Communications broke. And, according to The Daily Mail, George Clooney might have introduced them to Sara Latham.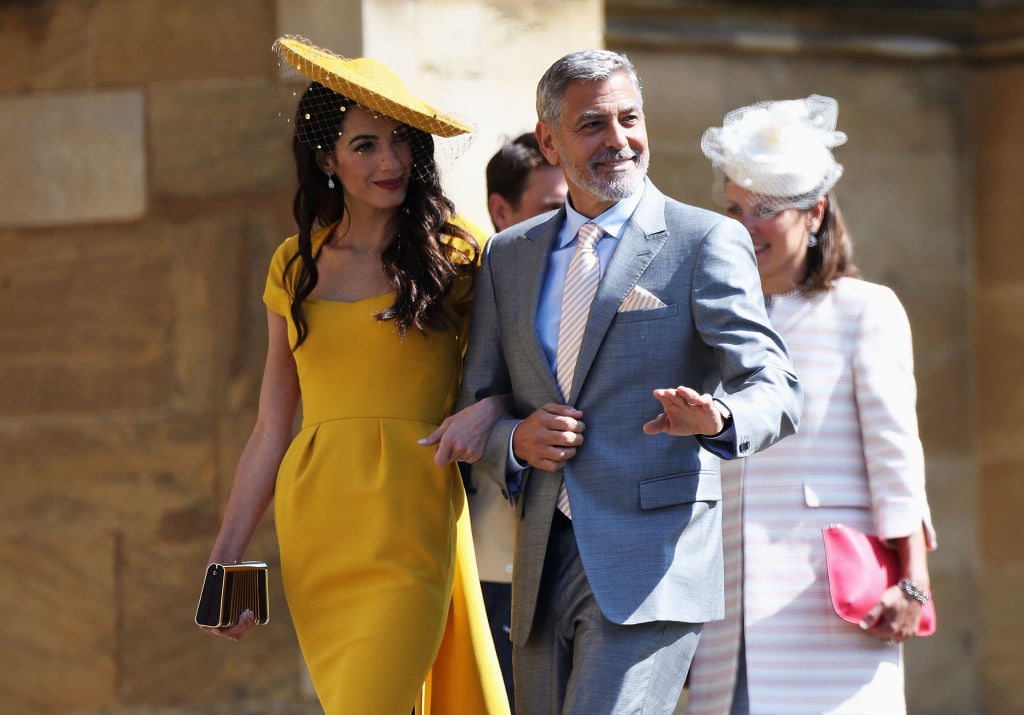 Latham worked as a senior advisor on Hillary Clinton's 2016 campaign, which George Clooney was actively involved in. The publication suggests the two might have met there and he later recommended Latham to the Duke and Duchess of Sussex.

He stands up for Meghan in the press

George Clooney is a great friend. In her new role, it's very hard — read: near impossible — for Meghan Markle to put a stop to certain issues in the press. However, her A-lister friend is happy to do so for her. In addition to ensuring she has the best Head of Communications, George Clooney has also used his own platform to try and put an end to the criticism.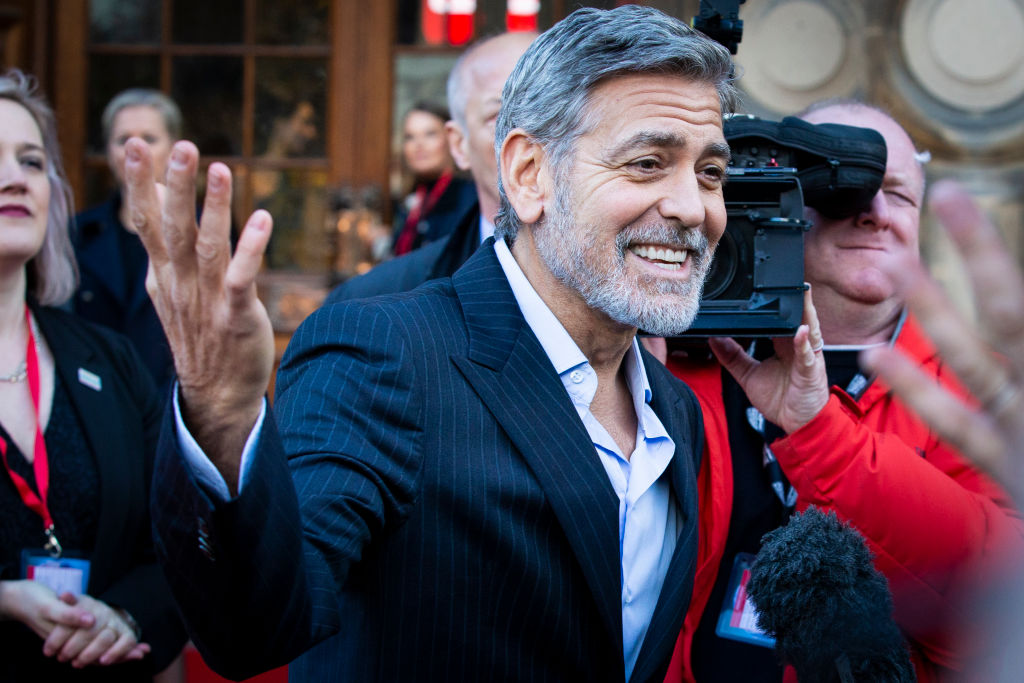 The actor has defended the Duchess of Sussex on multiple occasions now. The first time he stood up for his royal friend was back in February. "I do want to say, I just saw this piece … They're just chasing Meghan Markle everywhere. She's been pursued and vilified. She's a woman who is seven months pregnant and she is being pursued and vilified and change in the same way that [Princess] Diana was, and it's history repeating itself … and we've seen how that ends," she said according to Who.

Clooney didn't stop there. Last week, he chatted with Good Morning Britain, giving direct insight into her life. "I've seen it when the press can turn on you for sort of ridiculous reasons and for almost nothing and it seemed … to be a little unjust since she hadn't done anything except just happen to live her life," she told the show. "She's a really kind and smart and intelligent young woman and they're a really wonderful, loving couple. Most of it you can just shrug off and not pay attention to, but sometimes it's unkind," he continued.

If Meghan Markle can't speak up for herself in the press, her powerful friends certainly will. And, while it's unclear whether or not the Duke and Duchess of Sussex asked their A-list friend for publicity advice (or help), Clooney clearly wants to make things right and is using his own platform to do so.

Check out The Cheat Sheet on Facebook!