Are Prince Harry and Meghan Markle Becoming More Lenient With Archie's Privacy?
Prince Harry and Meghan Markle are doing things differently than past royals have. Ever since they wed, they have broken royal protocol various times and have started to live life on their own terms. Harry and Meghan welcomed their son, Archie Harrison, in May, and since then, they have kept him mostly sheltered from the spotlight. However, the duke and duchess have started to share more photos of him than they ever used to — are they becoming more lenient about giving him a private life?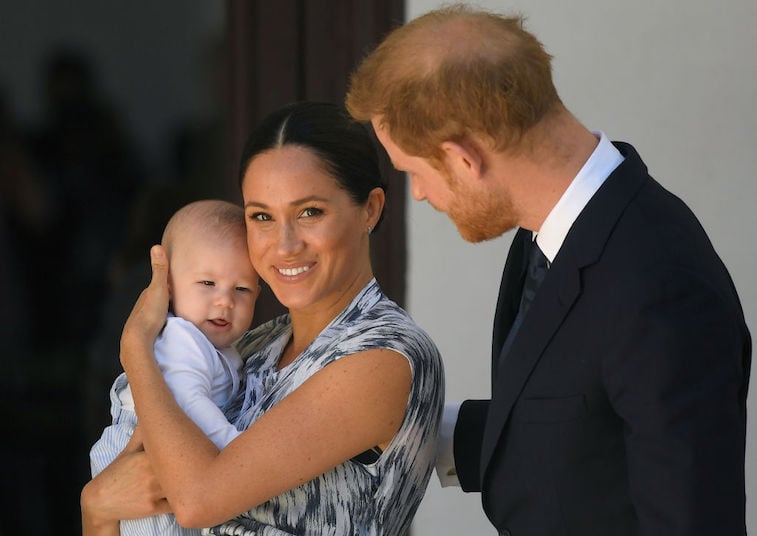 Meghan and Harry want to raise Archie as a private citizen
When Meghan and Harry announced that they were expecting, people immediately wondered whether Archie would be given a royal title. However, rumors soon swirled that Meghan and Harry wanted to raise their baby as a private citizen without a royal title. The couple decided to move to Frogmore Cottage at Windsor Castle, where they would be able to live a more secluded life. And when Archie was born, he wasn't introduced to the world that same day; the couple waited two days before showing him off to the public.  
Meghan has remained mostly out of the spotlight since his birth — until now
After Meghan gave birth, she retreated from the spotlight to enjoy her maternity leave in peace and care for her young son. Harry continued with his royal duties, but Meghan made very few appearances, with the exception of Trooping the Colour and Wimbledon. She was also spotted watching her husband alongside Kate Middleton during a charity polo match, but for the most part, she was continuing her work in the solidarity of her home. Now, though, Meghan is officially done with her maternity leave, and the little family is currently on a trip to Africa to bring awareness to various causes and organizations they work with.
Meghan and Harry have recently revealed more baby photos of Archie than ever before
Though Harry and Meghan want to give Archie a private life, they have actually been quite generous with photos of their little one. They released photos shortly after his birth, then another at his christening. On Harry's birthday, another photo was posted, and they shared several photos and videos of him during this Africa trip. Normally, royals aren't so open with their newborns, but Harry and Meghan have let the world in on Archie's life more than anyone expected. It's made us wonder whether the two have become more loose on Archie's privacy since his birth.
The couple probably just want to show off their little one like any other parents
When a couple has a baby, as anyone on social media knows, all they want to do is share photos of their little one. Harry and Meghan are probably itching to show off their baby boy, which explains why they might be allowing more photos to slip into the public eye than they originally thought. However, it doesn't necessarily mean they are compromising his privacy. It's possible the duke and duchess want to show off their baby to the public the same way any new parents would. And the public seems thrilled to see new photos of him — in fact, it seems to have even helped Meghan and Harry's reputation a bit.