The Real Reason Prince Harry and Meghan Markle Want to Move out of Kensington Palace
As Prince Harry and Meghan Markle prepare to move into their newly renovated estate in Windsor, rumors about why they are moving have surfaced. But, as it turns out, the real reason isn't nearly as dramatic as the allegations suggest. In fact, it's actually a great reason to get away from their London headquarters. Find out why Prince Harry and Meghan Markle are really moving to Frogmore Cottage — plus other details about their new home — ahead.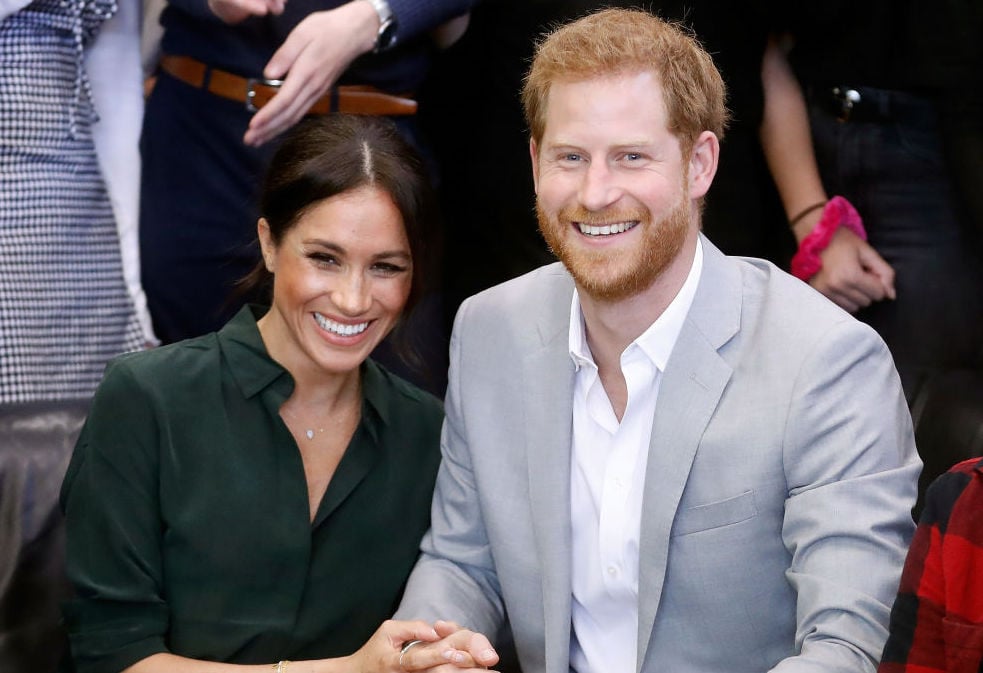 Prince Harry and Meghan Markle's reason for moving
The Duke and Duchess of Sussex had originally planned to raise their first child in a new apartment near where Prince William and Kate Middleton live in Kensington Palace. However, in a surprising turn of events, the parents-to-be backed out of their original plan late last year.
Their move announcement came on the heels of a rumored feud between Prince William and Prince Harry. Vanity Fair reports that much of the royal fight stems from Prince Harry, who "wants to be his own person not in William's shadow," according to a source. The brothers are "moving in different directions" and there's a lot of tension because of it. Prince Harry is hoping that the two can split into separate houses (House Cambridge and House Sussex) so that he and Meghan Markle can have different royal responsibilities separate from his brother and sister-in-law.
With that said, the ironic timing between the blowout and move is just that — ironic. Prince Harry and Meghan Markle have other (less dramatic) reasons for leaving their London abode. According to Vanity Fair's source, their move to the countryside has less to do with their current standing with the Duke and Duchess of Cambridge and more to do with their royal-to-be, as Prince Harry says. "The countryside works for him and Meghan because they want to raise their son or daughter away from the limelight," the source explained.
However, this isn't the last of Prince Harry and Meghan Markle at Kensington Palace, the estate will still serve as home base for their official offices and headquarters. And, the Duke and Duchess of Sussex will spend plenty of time in the city attending royal engagements (with and without Prince William and Kate Middleton). https://www.instagram.com/p/BpeAwPHHsPA/
Inside Frogmore Cottage
Prince Harry and Meghan Markle are close to their Frogmore Cottage move-in day. And, we're willing to guess they are excited about the new chapter — especially since it's a much larger space than what they are used to.
Thanks to a recent renovation, Frogmore Cottage consists of 10-bedrooms (that's eight more than their current abode!) with a nursery for the future prince or princess, a gym and yoga studio for Meghan Markle's dedicated practice, and most likely a big, beautiful kitchen so the duchess can make her famous home-cooked meals. The Duke and Duchess might also turn one or two of the extra rooms into a home office so they don't always have to make the trek to London (which is about an hour away from Windsor).
A lot of work (and millions of dollars) went into making this the Duke and Duchess of Sussex's dream family home. Queen Elizabeth gifted the estate to Prince Harry and Meghan Markle. She once used it for staff housing, so it consisted of five separate units when renovations began. Just down the road from Windsor Castle, the abode boasts plenty of indoor and outdoor space so their little royals can play, explore, and be a kid away from the attention city life offers up.
Check out The Cheat Sheet on Facebook!