Will Prince Harry and Meghan Markle Will Have Two Very Different Parenting Styles?
When it comes to work, philanthropy, and parenting, Prince Harry and Meghan Markle share similar values. However, with two different personalities, the Duke and Duchess of Sussex are bound to have some differences when it comes to parenting style.

Up ahead, take a closer look at how the Duke and Duchess of Sussex will parent Baby Sussex, including how their styles might differ.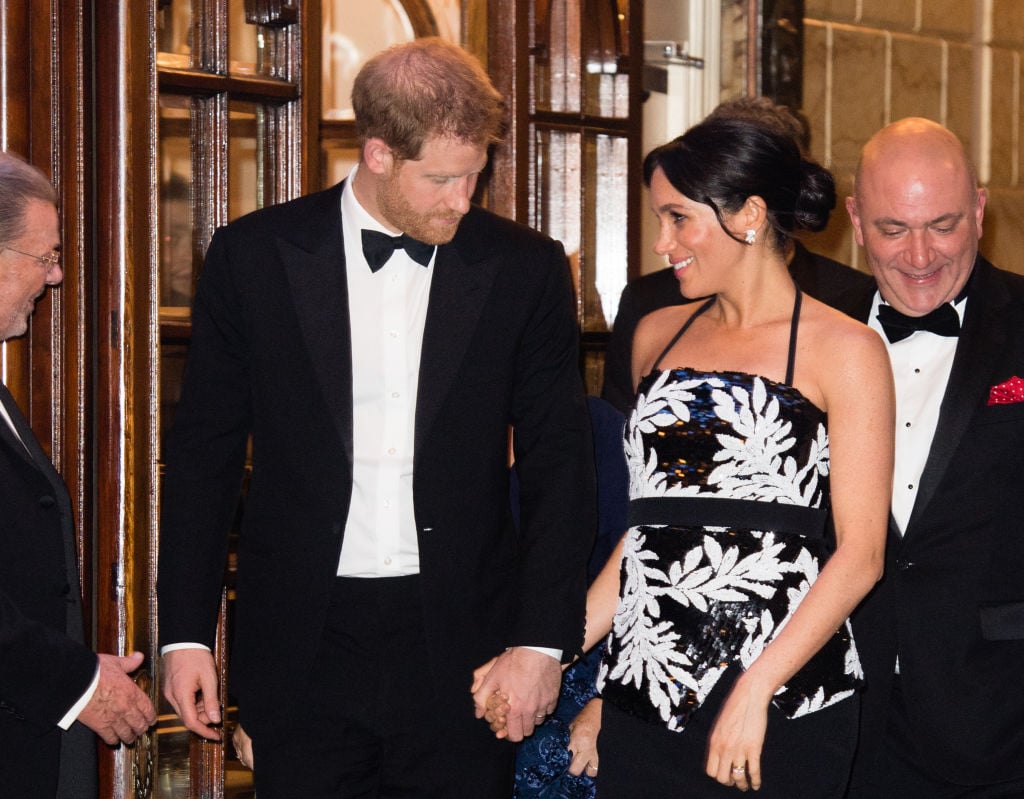 Prince Harry and Meghan Markle's parenting styles

The Duke and Duchess of Sussex are, without a doubt, ready (not to mention: excited) to be parents. And while the two will likely agree on many things, their parenting styles might wind up being a little different — especially since Prince Harry is a bit of a softy.

They both want a private, normal life for their children

While they might not talk about it all the time, Prince Harry and Meghan Markle have made their wants for this phase of their life clear through actions like moving to the countryside. Prince Harry knows first hand what it's like to grow up behind palace gates and doesn't want the same for his children, which is why he and the Duchess of Sussex decided to pack up and leave Kensington Palace for Frogmore Cottage, a country home on the grounds of Windsor Estate.

They won't let their royal duties get in the way

Prince Harry and Meghan Markle understand their roles in the royal family and work very hard to carry out their responsibilities. However, they both plan on being hands-on parents, which is why they will continue to work for Her Majesty, but fit it within their family lives, too.

Meghan Markle might be the one doing most of the disciplining

Like many parents, the Duke and Duchess of Sussex will try to meet in the middle when it comes to discipline. However, with his big heart and soft nature, Prince Harry could struggle more than his wife in this parenting department.

That said, Prince Harry isn't exactly a fan of violent video games such as Fortnight and will likely be the one to ban them from Frogmore Cottage.

Prince Harry will pass on his love of sports

It's no secret that Prince Harry loves sports. The Duke of Sussex is an avid soccer fan and also founded the Invictus Games, a multi-sport event where wounded, injured, or sick veterans compete. His love of sports will likely rub off on his kids.

Additionally, Meghan Markle also loves sports. The Duchess of Sussex is particularly fond of tennis and is always ready to support her best friend Serena Williams.

They both plan to be hands-on

Similar to Prince William and Kate Middleton, Prince Harry and Meghan Markle plan to be hands-on parents. Despite their royal status, they will likely participate in their schooling and after-school activities.

They will both weave philanthropy into their children's lives

Philanthropy is very important to Prince Harry and Meghan Markle. As members of the royal family, the duke and duchess spend a lot of their time working with organizations and causes close to their hearts and will undoubtedly pass their passions on to their children.

Check out The Cheat Sheet on Facebook!