Prince Harry and Meghan Markle's Recent Hand-Hold Says Everything About Their Relationship
Prince Harry and Meghan Markle have officially completed their royal duties, though they still technically remain royals until the end of the month. The Duke and Duchess of Sussex have been at odds with the media since they wed, and they recently decided to step back from their roles as working royals in favor of a more private.
The couple might constantly battle rumors about their relationship and dynamic, but the two made something extremely clear through their recent hand-hold at a royal engagement: They're very much in love.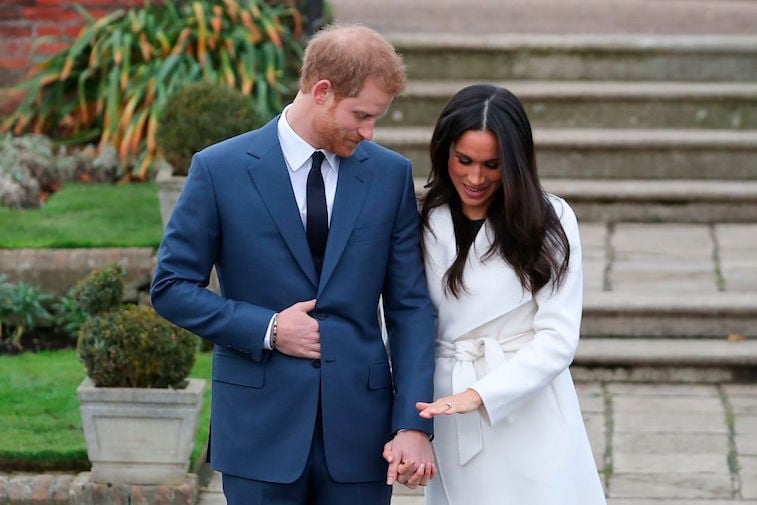 Harry and Meghan stepped back from the family to live a more fulfilling life
Back in January, Harry and Meghan announced that they would officially put their royal duties behind them. The two had returned from a six-week break in North America, and it seemed to be the one thing that thoroughly convinced the two they needed to leave. Ever since joining the royal family, Meghan and Harry have had a difficult time winning over the public. The media has given Meghan a lot of negative attention, and it didn't bode well for her and Harry. While some people gave the couple heat for leaving, others completely understood.
People have suggested the couple's marriage won't last
Harry and Meghan wed back in May 2018 in what appeared to be a fairytale wedding. It seemed like it was the start of the best adventure of their life, but still, some people don't think the two will last. Princess Diana's former psychic once said that Harry and Meghan won't stay married for more than three years. Meanwhile, Kelvin Mackenzie, royal expert and former editor of The Sun, said Meghan's rise to the top will end up causing the couple's demise.
The two had a heartfelt hand-hold at a recent engagement
Despite what people say, Harry and Meghan continue to let the world know how strong their relationship is. A video surfaced on Twitter that zoomed in on the couple holding hands as they stood for their standing ovation at the Mountbatten Festival of Music.
The video showed the couple rubbing their fingers on one another's hands and gripping each other's hands very closely. Though they weren't speaking, that body language clearly indicated that each of them wanted to remind the other how in love they are.
It seems they are working hard to keep their marriage strong  
There will always be people who will try to tear the couple down, but they only continue to stand back up. They've been through a lot with the media, and though some believe it's had a negative impact on their relationship, that doesn't actually appear to have been the case. Meghan and Harry seem stronger than ever, and it was clear from the way they were affectionately holding each other's hands.
The couple removed themselves from a toxic situation, and now that they're living on their own, it will likely only make their relationship stronger. And being far away from their in-laws might build those relationships even more, too.