Prince Harry and Meghan Markle Urged to Take a Page Out of Prince William and Kate Middleton's Playbook Amid Media Backlash
Prince Harry and Meghan Markle have taken some hits from the public and the media and Prince Harry finally aired his feelings about the bullying his wife has endured when they announced they were taking legal action against a tabloid. Should the Sussexes have been taking notes from Prince William and Kate Middleton about how to handle the media?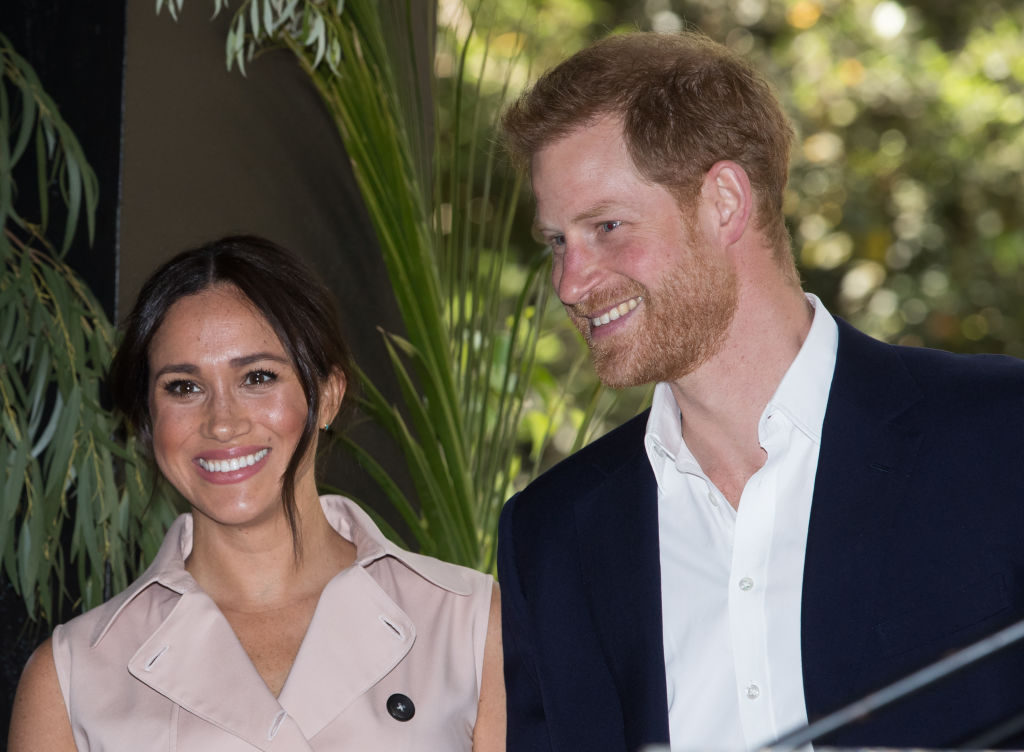 Prince Harry fired back at the media
Prince Harry has made it clear that he's had enough of the criticism of his wife and released a statement that took aim at the media's bullying.
Harry didn't mince words, sharing how the media coverage of his family has been "painful" and even drawing parallels to his mother, Princess Diana.
He wrote, in part: "Though this action may not be the safe one, it is the right one. Because my deepest fear is history repeating itself. I've seen what happens when someone I love is commoditised to the point that they are no longer treated or seen as a real person. I lost my mother and now I watch my wife falling victim to the same powerful forces."
Markle has had a challenging transition
Navigating the constant criticism hurled at them is certainly challenging, but one expert believes that Prince Harry and Markle can certainly learn some things from Prince William and Middleton.
In an interview with Express, Bryony McLardy, a psychologist at Seventy Thirty, weighed in on the way that Prince Harry and Markle could change the media focus, particularly Markle, who is new to the royal family and is making this transition to royal life.
McLardy shared: "Meghan Markle has been through some glorious phases in her life, from American TV and film actress to UN ambassador before becoming a member of the Royal Family with the title of 'Her Royal Highness the Duchess of Sussex.'"
He continued: "She is a natural-born humanitarian, having championed fairness and equality at the age of 11 years old with her letters to Procter and Gamble, civil rights attorney Gloria Allred and the then First Lady, Hilary Clinton. However, along with the change in her professional life over the years, comes her change in her personal too."
When she and Harry were dating, McLardy noted she was "thrown into every media and paparazzi spotlight," adding that her "transition to become the 'Ultimate Royal' hasn't been easy. Meghan knows having not been born a Royal every move she makes will be judged and spoken upon as who she is, someone who has married into the Royal Family and from a completely different world."
Markle can follow Prince William and Middleton's example
Thankfully, Prince Harry and Markle don't have to look far for a model to follow — as Prince William and Middleton have become quite adept at handling the media and avoiding criticism.
McLardy shared: "To make things easier throughout this transitional period in her life she must take note of previous royal scandals and even more so how to handle them appropriately for her. However, Harry and Meghan had set a precedent as the new type of royal, the ones who engage with the public on the same level and often break tradition, so why stop now."
The psychologist believes that "Meghan should use that to her advantage," noting, "Alongside this, she should take a leaf of Kate and William's book and embrace some of the royal traditions and etiquette, such as the family photo after the birth of baby Archie."
In other words, Markle should be "true to herself" but also should show that she is "embracing and taking her position seriously."