Prince Harry Never Feels Alone When He Goes to This Place
Many people have a favorite place. Whether it be the beach, the mountains, or perhaps just the scenic, comfortable feeling of a nearby park, it is somewhere that they enjoy going to and visit as often as possible.
Prince Harry definitely has one of these places. It is a destination to which he likes to travel whenever he is overwhelmed or even a little sad. When Princess Diana's life was suddenly cut short over 20 years ago, it was this place that Harry went to in order to escape the spotlight of London and the chaos that was happening back home.
There are other reasons as to why Harry loves going to this specific destination, and it is somewhere that he will likely visit whenever he gets the chance. So, where is this special place where Prince Harry never feels alone?
Meghan and Harry visited Botswana shortly after meeting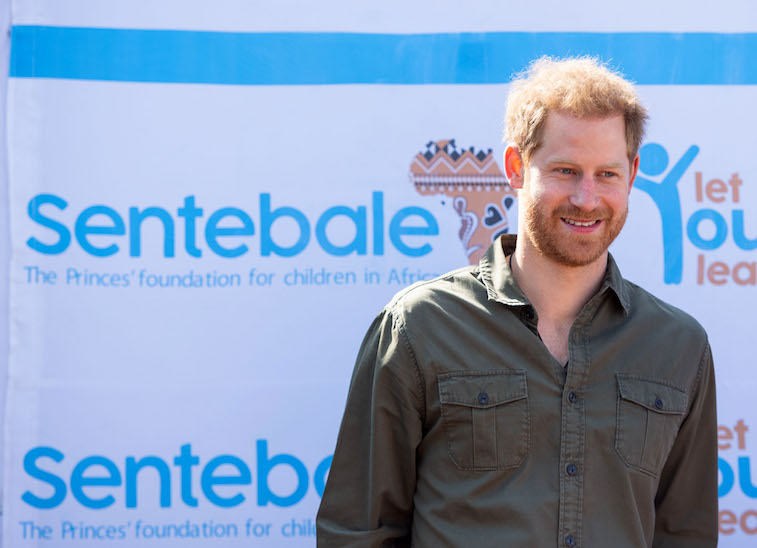 It was shortly after they were set up on a very successful blind date that Meghan and Harry jetted off to the country of Botswana in order to spend some time alone and have the privacy that they needed in order to connect.
According to Town & Country, it was after two dates in the city of London that they made the trip to Africa, and it was a special time for both of them. Harry has even gone so far as to say that it was during this time that he realized he was in love with Meghan, and we can only imagine that she feels the same way about him!
Why else is Botswana special to the royal couple? The main center stone of Meghan's engagement ring was sourced from the country, further showing how significant it is.
Archie will likely be raised with trips to Africa
There is a pretty good chance that Archie will be going on many trips to Africa as he grows up. Like his parents, it will probably become like a second home to him as he gets older, and he will probably form some strong connections and always find comfort when he visits.
Archie may be just a baby now, but our guess is that Harry and Meghan will tell him just how close to their hearts Africa is. He will always be reminded of how he went there when he was younger, and hopefully, grow to love it just as much as his parents do.
Prince Harry and Meghan Markle recently wrapped up a tour of Africa
Royal fans are well aware that the Duke and Duchess of Sussex recently traveled to Africa in order to visit four different countries over ten days.
They also brought along their son, baby Archie Harrison, who looked as if he was enjoying his first royal tour tremendously. Prince Harry, in particular, had the time of his life while he was visiting, interacting with locals and doing what he could to carry on Princess Diana's legacy.
For the duration of the tour, Meghan and Archie stayed in South Africa, while Harry was making his way through the countries of Malawi, Angola, and Botswana. Express reports that as for how the prince feels about the country, he said that "he never feels alone while there".
He went on to say how he "came there as a young boy" after the death of his mother, and how it helped him to cope with a devastating situation. Africa has "embraced" Harry, and he is extremely thankful for that.
For all that Prince Harry has been through, and even when he needs to escape for a while, it is wonderful that he has such a warm, welcoming place to go to.