Prince Harry and Prince William Have to 'Figure Out How to Be Civil' and Move on From Their Feud
When Prince Harry admitted that there was some tension between him and brother Prince William, it didn't come as much of a surprise to many people. Royal experts believe that a feud between the brothers and their wives has been going on for some time and was "inevitable."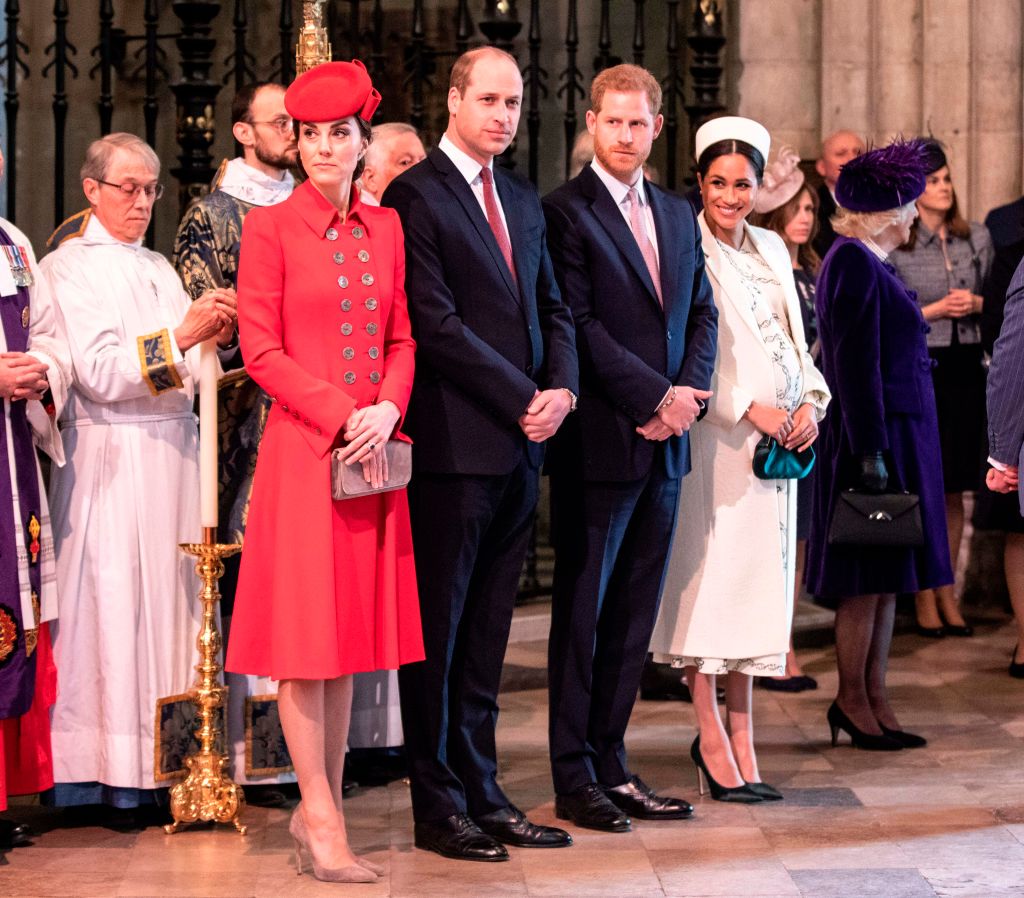 Prince Harry confirmed the feud rumors
During an interview for the documentary Harry & Meghan: An African Journey, Prince Harry was asked about the rumors and appeared to confirm that there is a rift.
He explained: "Part of this role and part of this job and this family being under the pressure that it's under… inevitably, you know, stuff happens."
Prince Harry continued: "But, look, we're brothers. We'll always be brothers. We're certainly on different paths at the moment but I will always be there for him and, as I know, he will always be there for me."
The Fab Four has experienced a "divide"
Royal fans have been enamored by "The Fab Four" of Prince Harry, Meghan  Markle, Prince William, and Kate Middleton and were saddened to hear about the tension between them.
Prince Harry's interview confirmed that things aren't always perfect between them but did admit he loved his brother, so things seemed hopeful.
When they reunited for the Remembrance Day events earlier this month, many wondered if the divide between them persisted because they weren't seen engaging with one another. A source told People: "Everyone was doing their duties, doing what they needed to do on behalf of the family — and that was that."
The insider added: "But there is a divide between the four of them. It's hard for people to digest, because everyone wants them to be such a unit."
Prince Harry and Markle aren't spending Christmas with the royals
Buckingham Palace announced that Prince Harry and Markle will not be spending the Christmas holiday with the royal family at Sandringham. The palace shared in a statement: "The Duke and Duchess of Sussex are looking forward to extended family time towards the end of this month. Having spent the last two Christmases at Sandringham, Their Royal Highnesses will spend the holiday this year, as a new family, with the Duchess' mother Doria Ragland."
Prince Harry and Markle are reportedly struggling with "ongoing feelings of isolation," according to a report from People.
A source told People how the rift between the brothers isn't surprising, noting, "William is the future King. There is going to be some competitiveness between him and Harry. That already puts a rock in the relationship."
Royal historian Robert Lacey further explained: "After the death of their mother, Princess Diana, in 1997, the two brothers were thrown together by the tragedy of their childhood. But it's inevitable, as they grow up and develop different personalities, that synchronicity won't apply anymore."
The break away from the royal family over the holidays may not heal the rift, but it will give Prince Harry and Markle some much-needed time out of the spotlight. A friend shared, "Just on a human level, if you take everything else out of the equation, I don't think they're in very good shape to deal with anything right now."
The insider added: "Everyone is hoping that they will come back from this break stronger than ever, and maybe with some time out of the spotlight, they can figure out what path to take next."
The sourced added that Prince Harry and Prince William are "going to have to try to figure out how to be civil, but they are on different paths now. It's just the reality of the situation."