Prince Harry and Prince William's Feud: Why Their 'Soured' Relationship Could End in 'Tragedy'
Reports of a feud between Prince Harry and Prince William persist, with the latest rumor that their relationship has "soured" leaving some concerned that if their bond is broken, it would be a "tragedy." It's a roller coaster of ups and downs with all of the feuding rumors.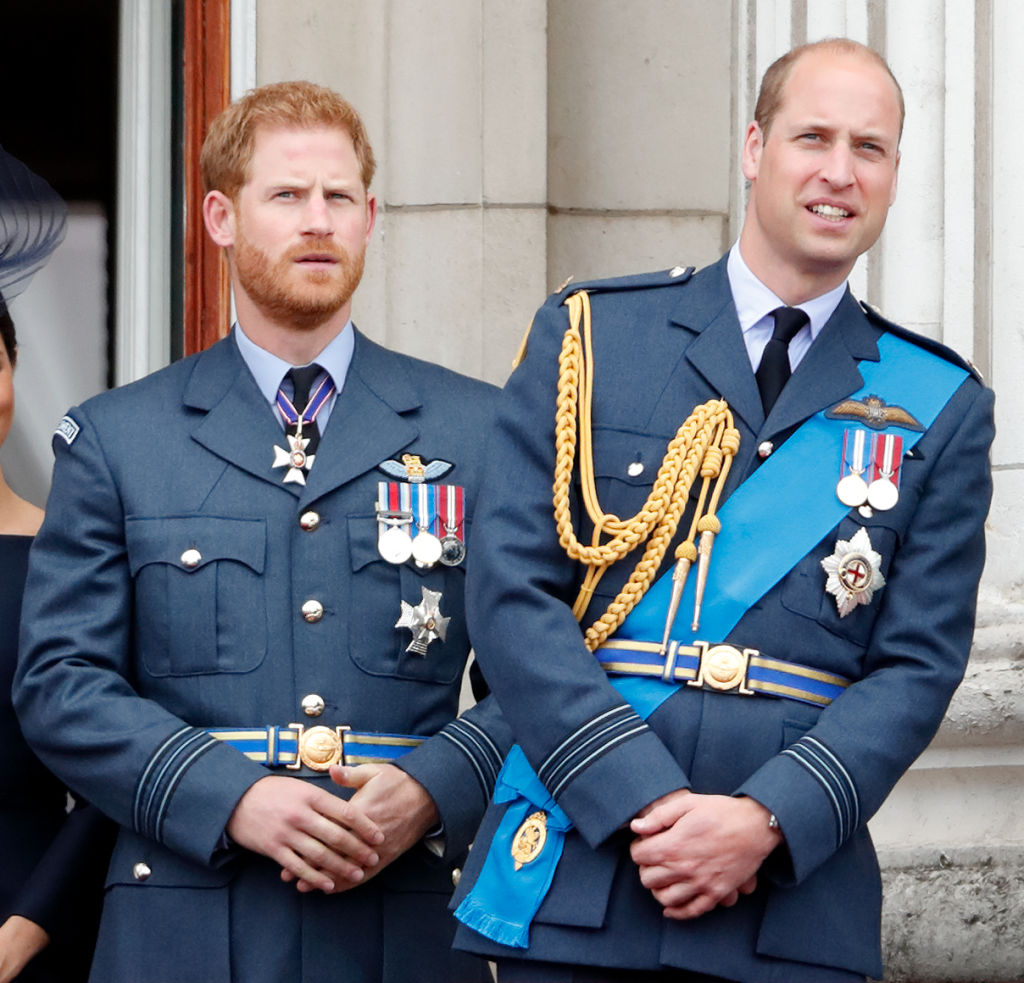 Did their feud begin when Harry was dating Meghan Markle?
One of the prevailing theories about the feuding between the princes is that Prince William gave Prince Harry some advice when he was dating Markle and it rubbed him the wrong way. Since that time, reportedly, things have gotten tense between them.
Why the brothers share a special bond
Prince Harry and Prince Wiliam share a bond as brothers but there's another heartbreaking aspect of their relationship — they endured the tragic death of their mother, Princess Diana, while the world was watching. That type of experience, Harry once noted, is quite unique, and a reason why they have had a strong bond in the past.
Prince Harry even credits his brother with helping him address his mental health issues.
Have things changed between them?
The latest details of their feud comes from royal author Penny Junor, who noted that "things have soured" with Prince Harry and his behavior has changed in the last year.
Junor told the Daily Mail: "As his biographer, I know there is great affection and admiration for Harry, not just in this country but around the world. He has represented the Queen on many occasions now and been a fantastic ambassador for the British monarchy."
She continued, "He is charming, funny and modest; he has genuine compassion and a very real desire to use his position to help others; and in things like founding Sentebale, walking with wounded veterans to the South Pole, and launching the Invictus Games, he has done exactly that."
Despite that, however, Junor notes that "things have soured in the last year and many of us feel this is not the behavior of the Harry we know and love — the Harry who wanted to be treated like just one of the blokes."
Harry and Markle face backlash
Of course, the recent criticism of Harry and Markle flying with private jets four times in 11 days for their private trips is a major sticking point, as people believing they've become too "celebrity."
Junor noted: "Following news of the private jet jaunts to Ibiza and Elton John's home in the South of France, Harry and Meghan have kept silent, but a posse of high-profile celebrities have taken to social media to defend the couple."
Is their relationship shaky?
Prince Harry's relationship with William, according to Junor, may be in trouble, as she shared: "How desperately sad it is to see these two families, the Cambridges and the Sussexes, pitted against one another. Even allowing for some media hype, there is clearly something awry with the once 'Fab Four.'"
She points to the couples splitting from their joint charitable organization, the Royal Foundation, with the biographer noting that "William and Harry were once so close: friends, allies, brothers, always teasing; so obviously happy in each other's company. Kate seemed to fit into the relationship seamlessly. They had each other's backs and there was every expectation they always would have."
According to Junor, "It would be nothing short of a tragedy if that bond between 'Diana's boys' was to fall apart permanently and something the public would hate to see."