Prince Harry's 'No. 1 Priority' Is Meghan Markle's Happiness: 'He's There for Her 100 Percent'
By all appearances, Meghan Markle looks like she's very happy with being a part of the royal family and that is, in large part, because of Prince Harry. Her prince makes her happiness a priority and the couple are a "great team," according to one royal insider.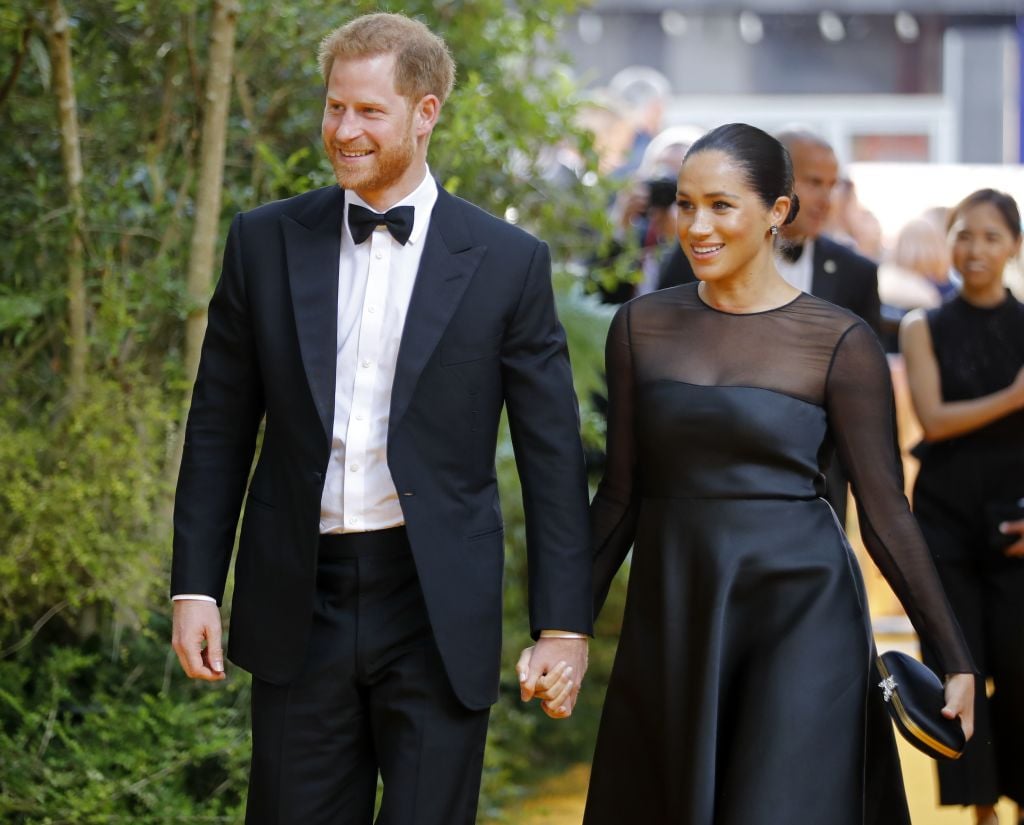 Prince Harry is a 'supportive husband'
Prince Harry and Markle's romance blossomed after they started dating and the couple went on to get engaged and have a fairytale wedding. Markle literally found her prince and he's basically the perfect husband.
A royal insider told Closer Weekly magazine that "Meghan's happiness is his No. 1 priority," adding, "He's there for her 100 percent — as a husband, a lover and best friend. They're a great team who won't let anything or anyone bring them down."
Prince Harry reportedly helps Markle with the intense criticism she faces by being in the public eye, as the insider noted: "He reassures her that she has nothing to worry about. If she's having a down day, he'll organize something special to cheer her up — a massage, flowers or a mini-break."
The insider added that Markle "couldn't ask for a more supportive husband," sharing that he's her "knight in shining armor!"
Prince Harry is protective of Markle
Prince Harry has lived his entire life in the public eye so he is used to the attention, but Markle likely didn't know the level of scrutiny she'd be subjected to.
The insider shared that Harry is concerned with the criticism she faces, especially since "Meghan's moved halfway across the world to be with him."
Prince Harry set the tone when they were dating, as his office issued a statement that said, in part: "Prince Harry is worried about Ms. Markle's safety and is deeply disappointed that he has not been able to protect her."
The statement further noted: "It is not right that a few months into a relationship with him that Ms. Markle should be subjected to such a storm. He knows that it is unusual to issue a statement like this, but hopes that fair-minded people will understand why he has felt it necessary to speak publicly."
Harry is protective of Archie as well
Of course, any parent wants to protect their child, but Prince Harry is "fiercely protective of Archie" for a very good reason.
Both Harry and Markle have taken steps to shield their baby from the limelight, with a royal insider explaining to Daily Express that, "with the exception of his time in the forces Harry has lived his entire life in the goldfish bowl of public scrutiny. And, although he recognizes his duty, he is fiercely determined to protect his newborn from the glare of public opinion which he has had to bear — which became especially oppressive when he lost his mother Diana."
The insider revealed: "Harry is fiercely protective of Archie and has promised him he will never have to go through that. Of course Meghan, who has lived a large part of her life in front of cameras, agrees wholeheartedly. He'll basically protect Archie with his life."