Prince Harry Was Really Moved by George Clooney's Princess Diana Comment
The comparisons between Meghan Markle and Princess Diana are impossible to ignore with irony bigger than any elephant in the room. Even so, a lot of people do their best to not compare the two since we hope nothing as tragic would ever happen again.
George Clooney didn't think so. He wasn't afraid to scope out the obvious: History really could repeat all over again.
His warnings about Markle's intense media scrutiny and ravenous paparazzi following her everywhere didn't go unnoticed by the royals. Prince Harry was moved by Clooney's comment, likely because no one else seems willing to address this so transparently.
How was Harry moved by Clooney's comments?
When you equate Markle with Diana, it's already going to dredge up emotions about the senseless loss of Harry and William's mother. No doubt Harry has been able to feel better about himself psychologically lately after getting therapy and marrying Meghan. After all, we know he was long forced to repress the emotions he felt about losing his mother at such a young age.
After Clooney warned media scrutiny on Markle could possibly be dangerous to her while pregnant, Harry was moved someone of this stature would speak out so loudly.
According to sources from Best Life, Harry has been extremely worried about what the emotional turmoil could do to Meghan and the health of the royal baby. Having Clooney repeat the same comment he made when Diana died was a valiant move Harry truly took to heart.
Why is only Clooney speaking up?
We all have to wonder why George Clooney is the only powerful person willing to stand up and call out the paparazzi for their treatment of Markle lately. Has society mostly forgotten the shock and emotional distress the death of Diana brought almost 22 years ago?
You can probably argue many people do forget after two decades. As the public alive then start to age, another generation has popped up who didn't experience how tragic of a loss it was.
Many from this younger generation are probably running media outlets now and cover the royals. Hearing Clooney speak up and continually praise Markle might just sound like a grandfatherly voice giving out shallow warnings rather than seriously thinking about the consequences.
The good news is Markle has become very close with George and Amal Clooney.
Harry already knew the Clooneys
Having the Clooneys in your corner was one of the best things to happen to Meghan Markle before going on her royal adventure. Harry already knew George years ago when meeting at a U.K. charity event. Plus, George knew Diana back in the 1990s.
Since then, Harry and Meghan have been hanging out with both Clooneys. Meghan is reportedly a big fan of Amal's and wants to follow her footsteps in how she handles career and life.
Other reports say Meghan wants to also gain parental advice from Amal. Part of this may sadly involve a paparazzi avoidance strategy so the royal child won't face a barrage of cameras everywhere she/he goes.
Can the Clooneys protect Meghan through upcoming media turmoil?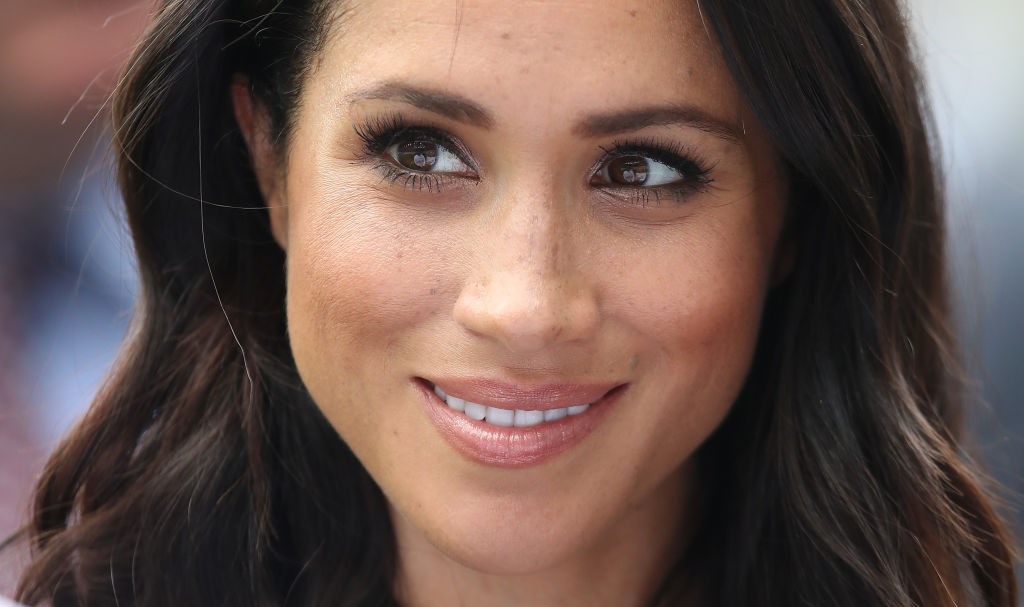 It's clear the Clooneys will be consultants/possible godparents once Meghan gives birth and faces more pressure from the media. What's problematic about this is the Clooneys can't watch either like a hawk at all times.
Worry is still there the paparazzi will do something they regret when trying to follow Meghan and the new princess/prince. Despite Meghan likely being smart on paparazzi strategy from her days as a celebrity, it might become impossible to manage once it becomes fever pitch.
Perhaps the best thing to happen is for younger paparazzi hires to look back at the death of Diana and assimilate the pain the world and media went through in late summer of 1997. Tragedy is far too easy to forget until using virtual reality to recreate the pain for those not yet alive to experience it firsthand.