Prince Harry Was 'Wild' And 'Damaged' Before Meghan Markle Claims Royal Insider
Prince Harry has always been viewed as the wild one in the royal family. That perception changed, however, after Harry married Meghan Markle, who reportedly changed him for the good. With Harry and Markle making a name for themselves within the ranks of the royal family, one inside source claims that some individuals within the monarchy are starting to view them as a threat.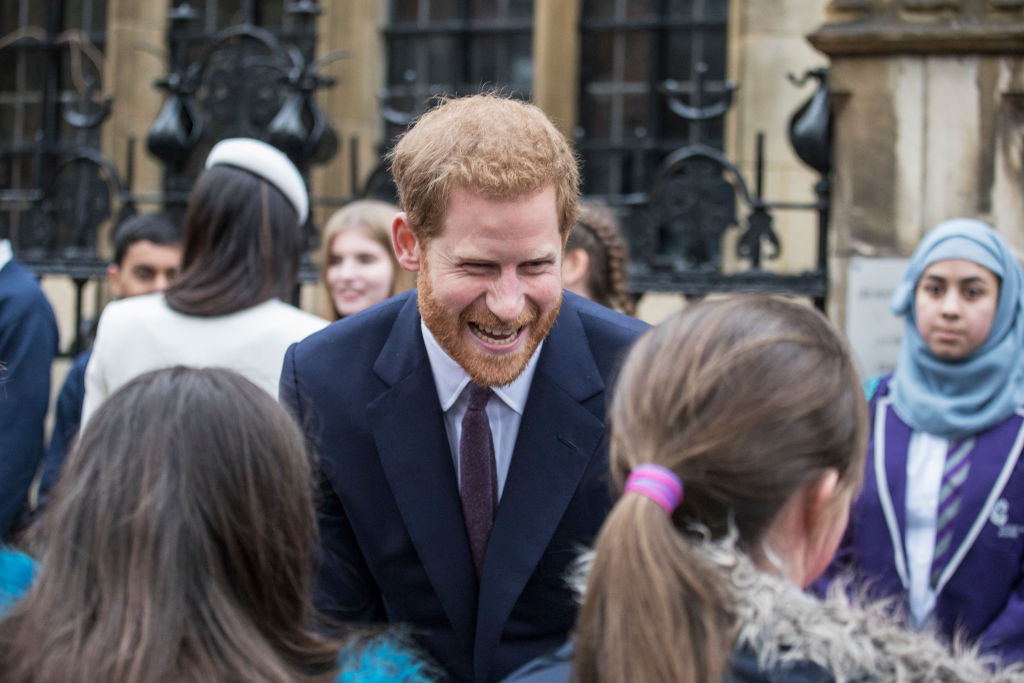 Inside Prince Harry's scandalous past
Before Harry became a father, the Duke of Sussex got mixed up in a number of controversies. Back in 2012, for example, Harry played a game of strip pool in Las Vegas. Some media outlets got their hands on photos from the event, which did not go over well with other members of the royal family.
As if that wasn't enough, Harry also embarrassed the monarchy when he rocked a Nazi outfit for a costume party. But with Prince William set to take the throne after Prince Charles, everyone excused Harry's behavior and simply labeled him as a wild child.
Given Harry's antics over the years, royal watchers did not expect him to settle down and start a family, let alone find someone as successful and strong-willed as Markle. Over the past year, Prince Harry has seemingly changed for the better, and inside sources claim that it is all because of Markle's influence.
According to International Business Times, some members of the royal family are starting to see Harry and Markle as a real threat because they are beginning to outshine William and his wife, Kate Middleton.
Fans react to Prince Harry's rise in popularity
Members of the royal family are not the only ones who have noticed Harry and Markle's rise in popularity. Fans have also expressed their thoughts on how much Harry has changed since he met Markle, and the response has been overwhelmingly positive. In fact, some fans recently took to Twitter to defend Harry's maturity and praised him for being an amazing father and example.
"They needed Prince Harry to be 'the wild one.' The 'damaged' one. The minute he found a real relationship and set about being a dedicated husband, father, and charity leader, was the moment both he and Meghan became a threat to those rooted in his past," one fan noted.
Meghan Markle and Prince Harry have enjoyed a lot of popularity ever since they started dating. Their wedding and subsequent pregnancy only boosted their popularity in the media, and an argument can be made that they are starting to outshine William and Middleton.
There is nothing wrong with Harry and Markle stealing some attention from the heir to the throne, but it is an issue if William and Middleton's public image begins to suffer. After all, the royal family could use all of the positive attention they can get in order to remain relevant in the modern era.
Why did Prince Harry change his ways?
Apart from meeting Markle, there is a good reason behind Harry's lifestyle change. In a recent interview, Harry opened up about how he was forced to make a difficult decision in 2015 after Queen Elizabeth asked him to take on more duties as a working member of the royal family. At the time, Harry was still in the military and was finding it hard balancing his life as an officer with the family business. Harry eventually reached a crossroads where he had to choose between his military career and his place in the royal family.
In the end, Harry opted to quit his military career and pursue his life inside the ranks of the monarchy. Shortly after he left his job, Prince Harry met Markle and could not be happier with how everything worked out. But if he hadn't decided against continuing his career in the military, there is a chance Harry's life would have turned out completely different.
Meghan Markle is forced to sacrifice friends for Prince Harry
Harry is not the only one who was forced to undergo changes. Once her romance with Prince Harry started to get serious, Markle was reportedly asked to drop some of her friends, especially ones that had ties in the media world.
That includes British TV host Lizzie Cundy, who claims that Markle completely ghosted her a few months after she started dating Harry. Cundy also says that she tried to hook Markle up with some British men prior to Harry, including Ashley Cole.
Markle has not responded to Cundy's comments.