Prince Harry's Bedtime Ritual With Baby Archie Is Super Adorable
It seems like just yesterday that we first saw Archie for the first time, but the royal son of Meghan Markle and Prince Harry is actually over three months old now.
Meghan and Harry seem to be extremely doting parents, with Meghan often gushing in interviews about his sweet personality and Harry frequently mentioning how protective he is of the baby he calls "my little boy." Too cute!
And Archie is already living the royal life because he has already done a bit of international travel and has been the subject of a few royal photo shoots.
Surely, Archie is as pampered as any other royal is, and how could he not be with an entire staff of people tasked with making sure his needs are met? But staff or not, word has it that Prince Harry is such an involved father that he isn't afraid to get his hands dirty. He even has a special bedtime ritual just for the two of them.
Harry is a hands-on father to Archie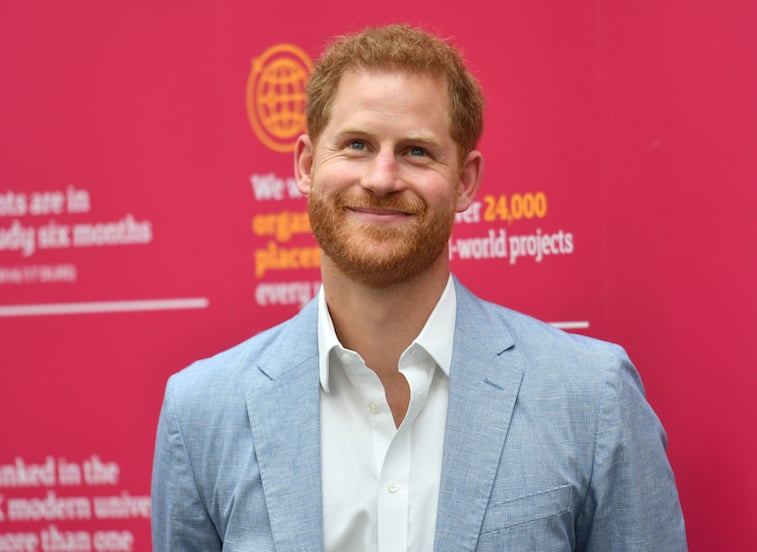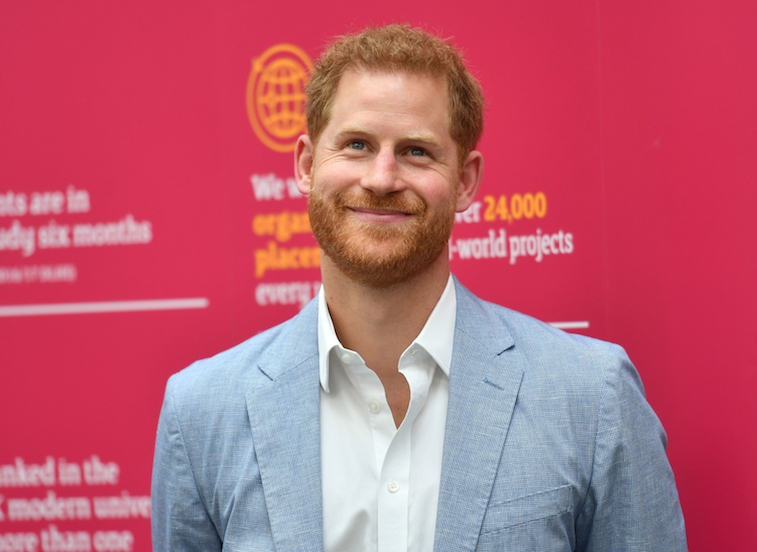 There are plenty of reasons that a royal dad might like to take a step back from the whole parenting thing, especially because there are probably plenty of people around to help, but it turns out that is not Harry's style. He takes an active role in Archie's upbringing, even if that means he has to change diapers.
A royal insider told Us Weekly that Harry has also been known to burp the baby and clean up spit-up, so he definitely isn't shirking any of the dirtier tasks that come with raising a baby.
As the insider added, "nothing makes Harry happier than seeing Archie smile. He'll spend hours on end making his son laugh." Sounds like Harry is taking to this whole fatherhood thing like a fish to water.
Prince Harry loves helping Archie get to sleep
There are a lot of aspects of royal life that make it different than things are for the average civilian, but when it comes to parenting, plenty of things are still the same. For instance, when it comes to bedtime, every baby wants mom or dad to be there to soothe them to sleep.
Lucky for Archie, his daddy is up to the task. Harry has apparently created a little routine for Archie that includes singing him lullabies and rocking him to sleep. This is all the sweeter if you know that Prince Harry has a reputation for being a bit tone-deaf, so this labor of love is truly about soothing his little guy.
Beyond just helping Archie get to sleep, Closer Weekly mentions that Prince Harry is also happy to get up in the middle of the night to rock the baby if he's fussy or wanting some snuggles, even if the Duke of Sussex has an early morning engagement to attend.
Mom Meghan doesn't even have to ask Harry to help out because he takes the initiative himself (love that!) and it seems to reflect positively in how the little guy is developing — apparently, Archie already loves lifting his head up to look around at his surroundings and loves gazing at the mobile above his crib. They really do grow up so fast.
The royal baby is already taking after his dad
Now that Archie is getting a little older, it has become clear that he has reddish hair…just like his dad.
Cosmopolitan recently reported that a source close to the royals described Archie as a bundle of cuteness with a bit of reddish/orangish/auburn hair, just like Harry.
The source reportedly told People all about baby Archie, explaining "He has lovely, puffy little legs and tufts of reddish hair. He's really adorable." Anyone who remembers what a cute kid Prince Harry was growing up can surely imagine just how cute that red hair will look on baby Archie as he gets older.
We can't wait to see his appearance and personality develop as he grows.