Is Prince Charles Really Prince Harry's Father? The Rumors, Explained
Though Prince Harry is married, there's one story about the young royal's origin that never fades away: the rumor that Prince Charles isn't Prince Harry's biological father. Because people love conspiracy theories — and probably because nobody likes Prince Charles, while everybody loves Prince Harry — many people believe that somebody else is Harry's real father.
Here's what you need to know about the rumors — and whether Prince Harry is really Prince Charles's son.
Some people think Princess Diana's riding instructor was Prince Harry's real father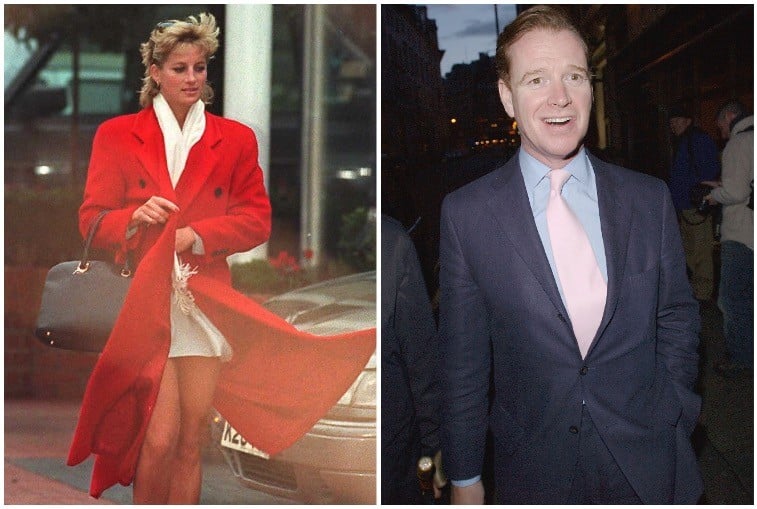 As Cosmopolitan reports, "Harry's paternity has been called into question over the years by people who believe that his real father is Princess Diana's riding instructor, a man named James Hewitt." The evidence they cite? The fact that both James and Harry have red hair. It's true that in 1986, Princess Diana started an affair with the British cavalry officer, who was hired to teach Diana, William, and Harry horseback riding. The relationship would last for five years, as both Diana and James would admit in later interviews.
The only problem? Diana and James didn't meet until two years after Prince Harry was born, as Harry was born in 1984. As James once told The Sunday Mirror, "When I first met Diana, Harry was already a toddler." He added, "I can understand the interest, but Harry was already walking by the time my relationship with Diana began. Admittedly, the red hair is similar to mine, and people say we look alike." However, "I have never encouraged these comparisons, and although I was with Diana for a long time, I must state once and for all that I'm not Harry's father."
But the red hair comes from the Spencer side of the family
Prince Harry's red hair may be a red herring in the conspiracy theories about his paternity. As Town & Country reports, that trait "is obviously inherited from the Spencer side of the family," along with his ruddy complexion. Princess Diana didn't have red hair, but her sister,  Lady Sarah McCorquodale, does. So did her brother, Earl Spencer, when he was younger.
As The Daily Star notes, while both Harry and James Hewitt have red hair, there are more differences than similarities between the two men's looks. Harry has blue eyes while James has brown. Harry has strawberry blonde hair with light brows and lashes, plus a red beard, but James has dark red-brown hair and eyebrows. And if you take a look at their smiles, you'll see that James has large canine teeth — a "very British" trait, according to the Star — while Harry has small canines, likely from the Greek lineage that came from Prince Philip.
Harry shares numerous traits with Prince Charles and Prince Philip, while the only thing he has in common with Hewitt is his chin. All three royal men have small eyes set close to their noses. They have small canine teeth, which is unusual for Britons. And they're all relatively tall. Their upper jaws all have short teeth. And they have the "Mountbatten bottom," characterized by "very low-slung buttocks," according to The Daily Star.
Prince Charles made a comment about Harry's hair that offended Princess Diana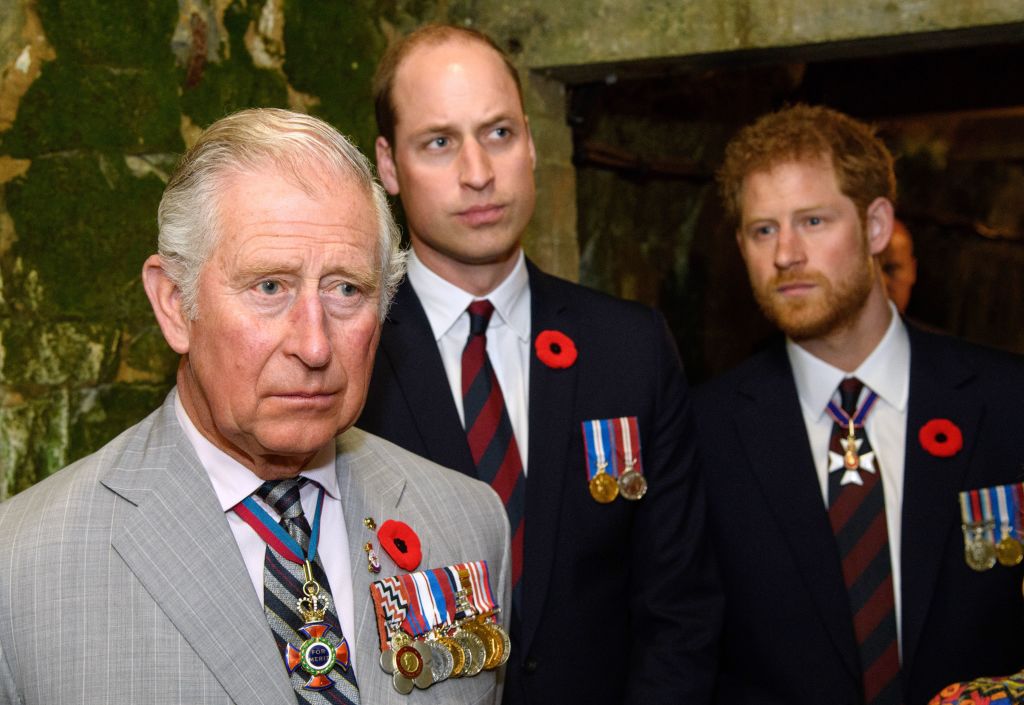 Interestingly enough, Prince Harry's hair was a topic of conversation from the first moments of his life. PopSugar reports that Prince Charles "desperately" wanted a girl. When Diana was pregnant with Harry, she knew she was having a boy, but kept that fact a secret through her pregnancy. She later revealed what happened when Prince Harry was born.
"Charles always wanted a girl," she said. "Harry was a boy. His first comment was, 'Oh God, it's a boy.' His second: 'And he's even got red hair.'" Charles said he was joking. But according to PopSugar, "Diana was extremely hurt and offended." Not only had she just gone through labor and childbirth unmedicated, "but her older sisters and younger brother, Earl Spencer, all happen to have red hair, a trait that runs in the Spencer family."
James Hewitt served a role model for Prince Harry
The Daily Beast contends that the official timeline of Princess Diana and James Hewitt's affair is incorrect. "According to the 'official' version of the Diana and Hewitt romance, their first meeting was in 1986," the publication explains. But according to journalist Jon Conway, James once said that he and Diana first met before Harry was born. "Diana and I started our relationship more than a year before Harry was born. Now that doesn't prove that I am his father. It's just the inconvenient truth," he supposedly said.
Whatever the specifics of the timeline, James Hewitt served as a role model and father figure for Prince Harry (and Prince William). He read them bedtime stories and had pillow fights with them. James once said in an interview, "I played with them, swam with them, taught them to ride." And according to Conway, "He was a surrogate father and a kind of stepfather." Plus, "He saw Harry every weekend for several years. He played an important part in bringing the boy up, and making him the man he is today."
Read more: Is Princess Eugenie Related to Her New Husband, Jack Brooksbank?
Check out The Cheat Sheet on Facebook!