Prince Philip Is a 'Mean' Cook and His Specialty Is a Creamy Mushroom Dish That's Easy to Make
Even though members of the royal family have some of the best and most experienced chefs on hand to prepare meals for them, some like to do their own cooking including Queen Elizabeth II's husband, Prince Philip.
The Duke of Edinburgh is known as a "foodie" who loves to cook. Read on to get his signature recipe for mushrooms à la Crème.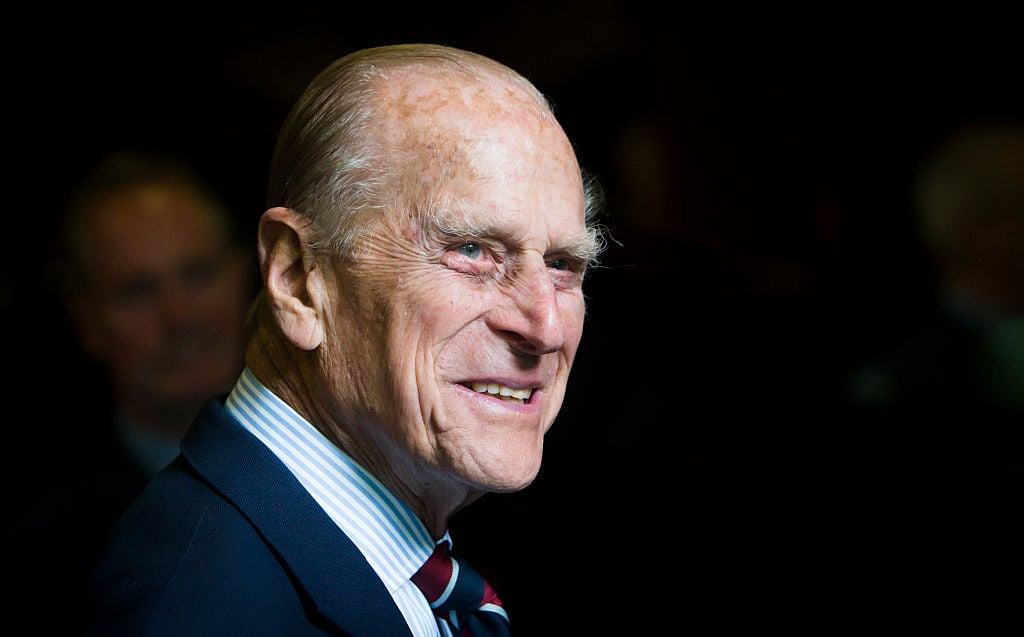 RELATED: Prince Philip Can't Stand Queen Elizabeth II's Favorite British Tradition
Some of Prince Philip's favorite dishes to cook
The queen and Prince Philip have always had personal chefs but the royal family patriarch knows his way around the kitchen. Over the years, Philip has not only instructed their cooks on how to make specific dishes but also prepared many of his own. According to The Express, when the prince would travel abroad on royal visits he would come back with a new dish for their chefs to try and would guide them with instructions on how the meal should be made.
Some of Philip's favorite foods to cook up include scrambled eggs, sautéed mushrooms, omelets, smoked haddock, and bacon. 
In his book Dinner at Buckingham Palace, former royal footman Charles Oliver explained that "Breakfast and supper snacks are his specialties. Wherever he goes, he insists on his electric glass-lidded frying pan being packed so that he can do the cooking. For breakfast bacon, eggs, and sausages are his usual raw materials, though he often cooks kidneys and omelets."
Oliver added, "The prince is also adept at producing quick, light supper snacks, which he and the queen often enjoy after they have dismissed the servants for the night. Dishes include scrambled eggs and smoked haddock, mushrooms sautéed in butter with bacon, Scotch woodcock (scrambled eggs with anchovies on toast) with mushrooms, and omelet[s] with bacon."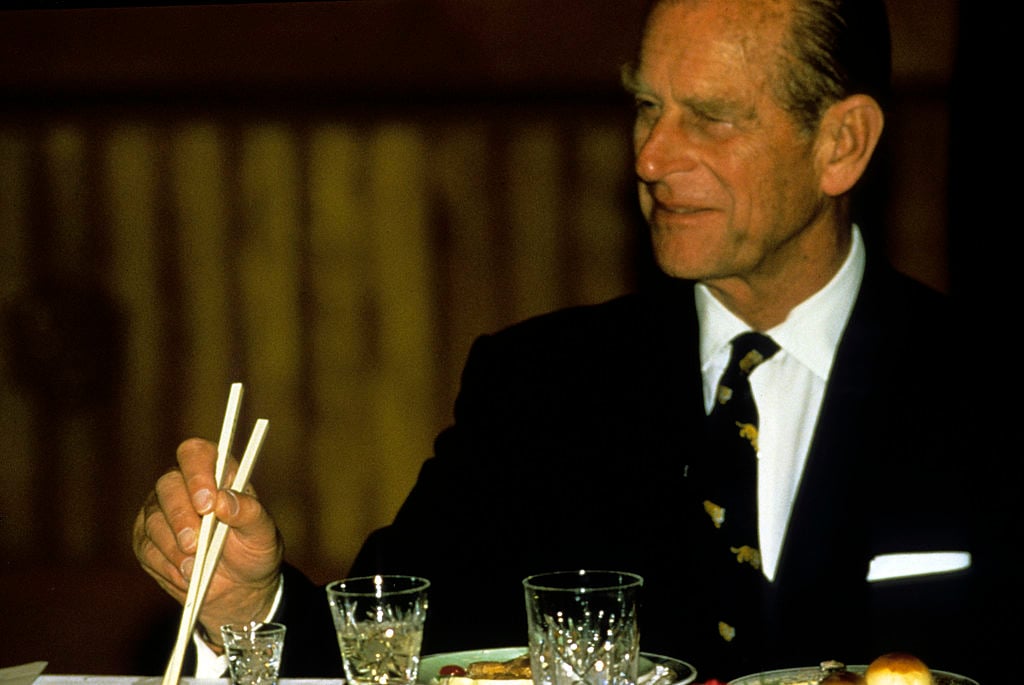 RELATED: Royal Pastry Chefs Share Cupcake Recipe You Can Make At Home
Philip's signature mushrooms à la Crème recipe
Another one of the duke's specialties is mushrooms à la Crème which can be can be served as a sauce over pasta, meats, or as a topping for potatoes or a filling for crèpes.
For those unfamiliar with the dish, its fancy name may make it sound like it's complicated to prepare but Prince Philip's recipe is actually quick and easy. Below is the duke's signature recipe via Hello! Magazine.
To make this at home you'll need these ingredients:
1 lb mushrooms
2 oz flour
2 oz butter
milk
2 tablespoons cream
croutons
salt and pepper
Then follow these instructions:
1. Clean and dry the mushrooms but don't peel.
2. Slice them into a pan and simmer in butter for 5 minutes. Sprinkle with flour, stir gently, and cook further for 2 minutes.
3. Season, add heated (but not boiled) milk and simmer for a further 3 minutes.
4. Stir in the cream, immediately reheat well, and serve scattered with croutons of fried bread.
RELATED: Prince Philip Has a Favorite Dessert Fit For a Royal That You Can Make At Home
Check out Showbiz Cheat Sheet on Facebook!