Prince Philip Once Called Fergie 'Odd and Pointless', Made Her Feel 'Worthless'
Not all royal family members are known for their kindness. One person in particular with a nasty reputation? Queen Elizabeth's husband, Prince Philip.
There are so many rumors of Prince Philip making rude comments that we have to assume there's truth to some of them. Legend has it he made racist comments during a 1986 trip to China, telling one British student: "If you stay here much longer, you will go home with slitty eyes."
Then there's the snarky thing he said about his own wife. It's well-known that the Duke of Edinburgh gave up a distinguished navy career in order to marry Queen Elizabeth. But when asked what he thought of his life so far in a 1996 interview, Prince Philip replied by saying, "I'd much rather have stayed in the Navy, frankly."
It's not just strangers who receive the brunt of Prince Philip's rudeness. Even his former daughter-in-law Sarah Ferguson has some less-than-favorable memories of the man.
Prince Andrew and Sarah Ferguson have a unique relationship
Prince Andrew and Sarah Ferguson don't have a typical love story. The second son of Queen Elizabeth and Prince Philip met his future bride when they were just young children playing tag together. They lost touch until decades later when Princess Diana invited Sarah Ferguson ("Fergie") to a party at Windsor Castle. Prince Andrew and Fergie were instantly smitten and wed shortly after embarking on a whirlwind romance. They had two children — Princess Beatrice in 1988 and Princess Eugenie in 1990.
But the union was not made to last. The pair legally separated in 1992 after many years of prolonged separations for Prince Andrew's naval career and rumors of infidelity. They divorced for good in 1996.
However, their story doesn't end there — not even a little. These exes remain close friends and even share a home together, causing some royal fans to speculate if they might get back together one day.
Fergie has a complicated history with Prince Philip
She may be exceptionally close to her ex-husband, but Sarah Ferguson is not so enamored by his dad. The Duke of Edinburgh supposedly made Fergie feel lower than low with some nasty comments he made about her.
Fergie opened up to the media to explain her deep depression over Prince Philip's hurtful comments. Apparently, the Duke of Edinburgh called her "odd and pointless" and blamed Fergie for embarrassing the monarchy with her actions.
"It was so bad that I believed I was this worthless human being. I thought maybe Prince Philip was right," Fergie told the Sunday Mirror.
"But I don't want to develop a thicker skin. I want to know, not why he says I'm odd and pointless, but why it affects me. What is it in me I need to fix and heal?"
Prince Andrew apparently wasn't happy with his father's cruel words, but was also powerless to stop him from saying them.
She maintains a good relationship with Queen Elizabeth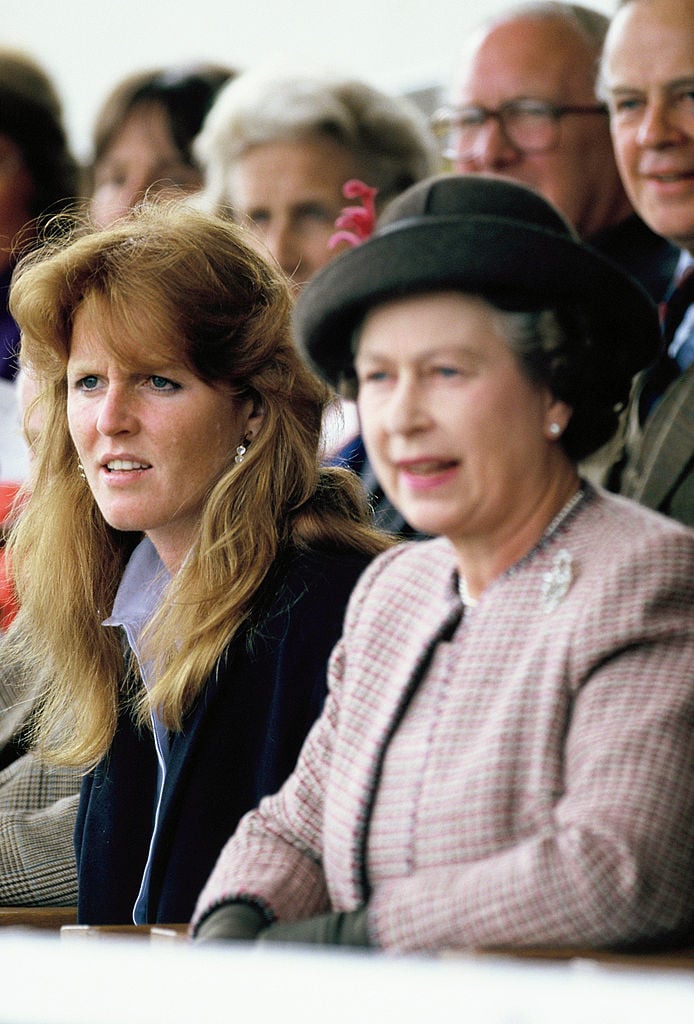 Though things were tense between Fergie and Prince Philip, she had the opposite relationship with the Queen. "If we're voting for the best granny in the world, I have to tell you, the boss [Queen Elizabeth] is the best. She's my icon. I look up to her. She's the finest woman I know," Fergie said of her former mother-in-law.
"I have a good relationship with her [Queen Elizabeth], Fergie continued. "There's just a couple of them [royals] who think I'm 'pointless.'"